A year of achievement for the women of St John's
The College has seen women recognised for pioneering research and work across science and the arts
On International Women's Day 2021 we celebrate some of the achievements made by our women students, Fellows and staff during the past 12 months.
It has been a challenging year, but the College has seen women recognised for pioneering research in science, the arts, and in extra-curricular activities. History was also made with the admittance of Heather Hancock as our first female Master.
The St John's Feminist Society is hosting a public event on International Women's Day featuring the Master. Heather will talk about her time as a student, her stellar career in the public and private sectors, and she will offer advice for aspiring leaders before taking questions from the audience. Join the event on Zoom at 7pm.
Everyone welcome: Join the Zoom meeting
Enjoy our review of the year below through the lens of International Women's Day.
February 2021
Dr Giuliana Fusco, Research Fellow, was lead author of a study published in Nature Communications that made a 'vital step' towards understanding the origins of Parkinson's Disease – the fastest growing neurological condition in the world.
Learn about the study findings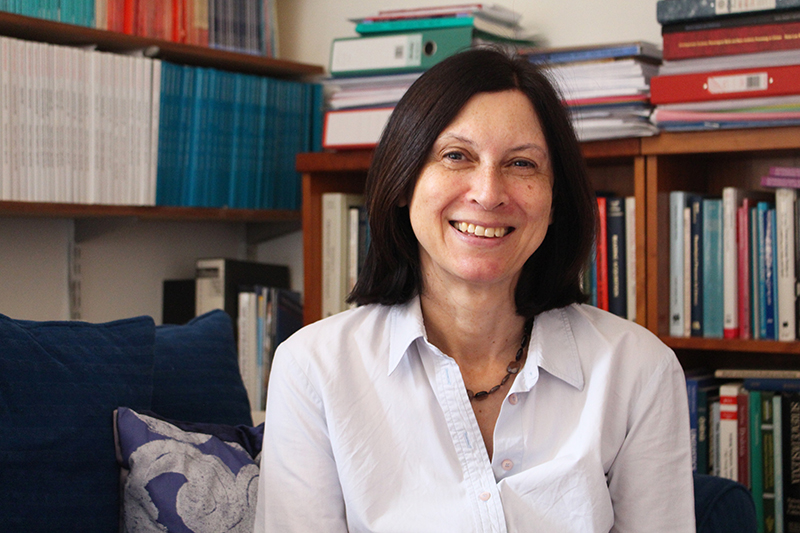 Professor Usha Goswami CBE, a Professor of Developmental Cognitive Neuroscience, Director of the Centre for Neuroscience in Education and a Fellow of St John's, was elected as a member of the prestigious German National Academy of Sciences Leopoldina.
Find out more about Professor Goswami's achievement
January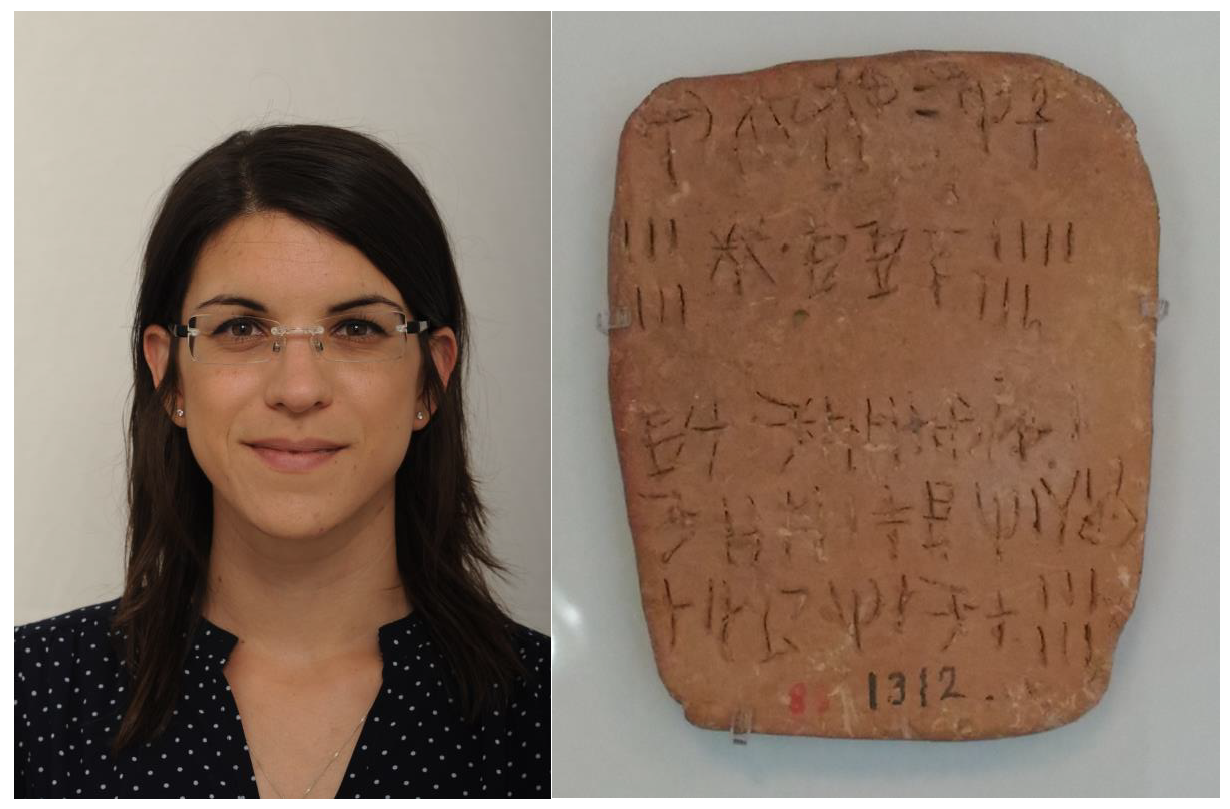 Huge strides were made towards deciphering a 'mysterious' Greek script that could transform our knowledge of a Bronze Age civilization. The work by Dr Ester Salgarella, Junior Research Fellow in Classics, shed fresh light on the Minoan 'Linear A' script and was called 'an extraordinary piece of detective work'.
Discover more about Dr Salgarella's research
Mary Wollstonecraft: Philosophy, Passion, and Politics by St John's historian and Fellow Sylvana Tomaselli was published to critical acclaim. In it, she paints a richly rounded picture of the writer and philosopher known as the pioneer of English feminism.
Read up on Sylvana Tomaselli's research
Neuroscientist Professor Usha Goswami was made Commander of the Order of the British Empire (CBE) in the Queen's 2021 New Year Honours for services to educational research.
Learn about Professor Goswami's research into child development
December 2020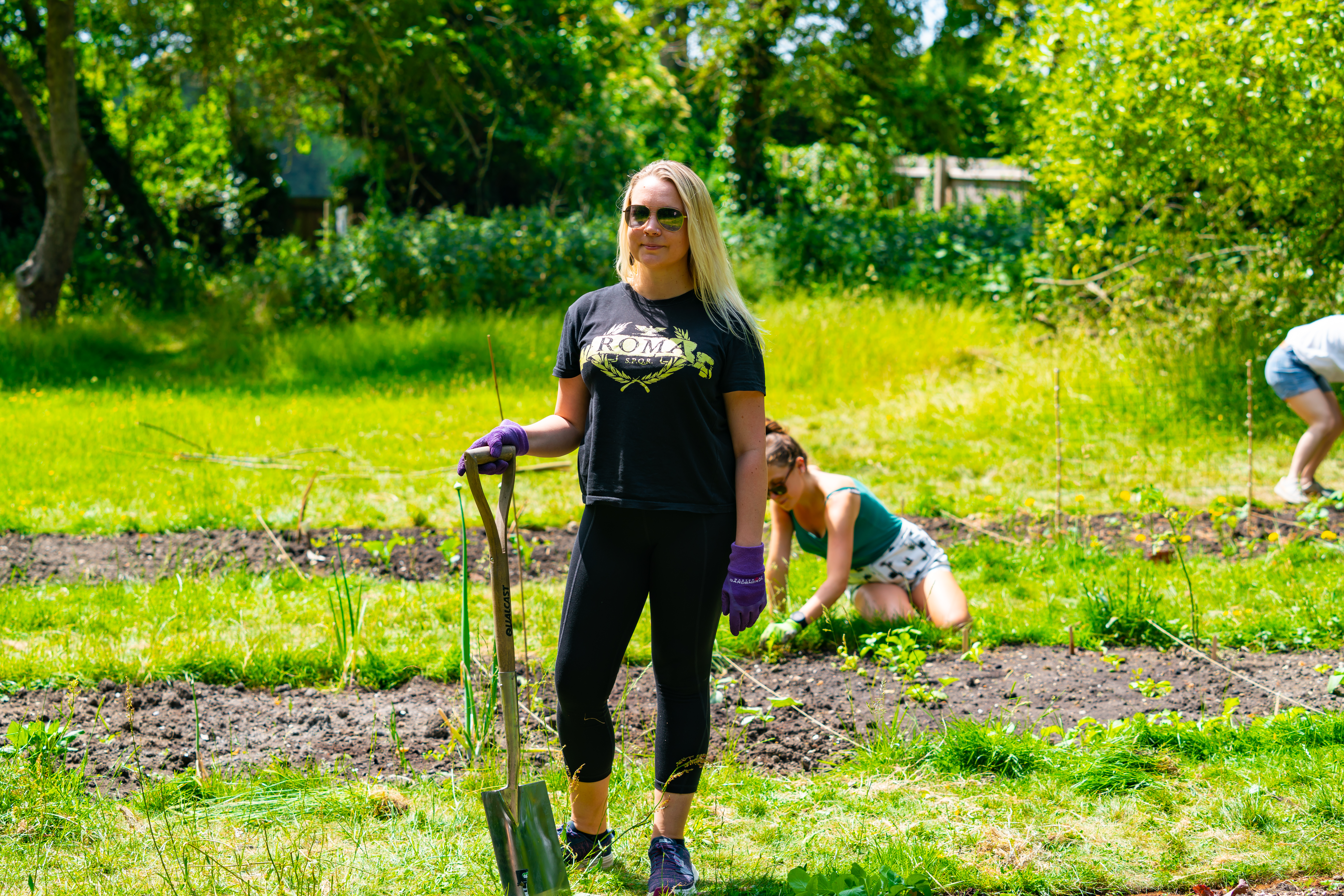 St John's College 'sustainability star' Jessica Tearney-Pearce was named winner of the Student Leadership Green Impact 2020 National Special Award by Students Organising for Sustainability (SOS-UK), an educational charity created by the National Union of Students (NUS) in response to the climate emergency and ecological crisis.
Read about Jessica's national leadership award
Emily Winson-Bushby, a second-year undergraduate reading Natural Sciences, was selected as a winner in the category of Peer Support of the Outstanding Student Contribution to Education Award (OSCEA) run by the University's Cambridge Centre for Teaching and Learning (CCTL).
Find out how Emily has supported her peers in education
A St John's Fellow has rewritten the story of how paper transformed Medieval England. Dr Orietta Da Rold, an expert in Medieval literature and manuscripts, examined the coming of paper to England during the Middle Ages, and its influence on the culture and society of the period, in her book, Paper in Medieval England: From Pulp to Fictions.
Pioneering biologist and Fellow Dr Amanda Sferruzzi-Perri was awarded the prestigious Hans Sigrist Prize for her research into the causes of complications in pregnancy that lead to poor health for mothers and their children.
Discover more about Dr Sferruzzi-Perri's work
November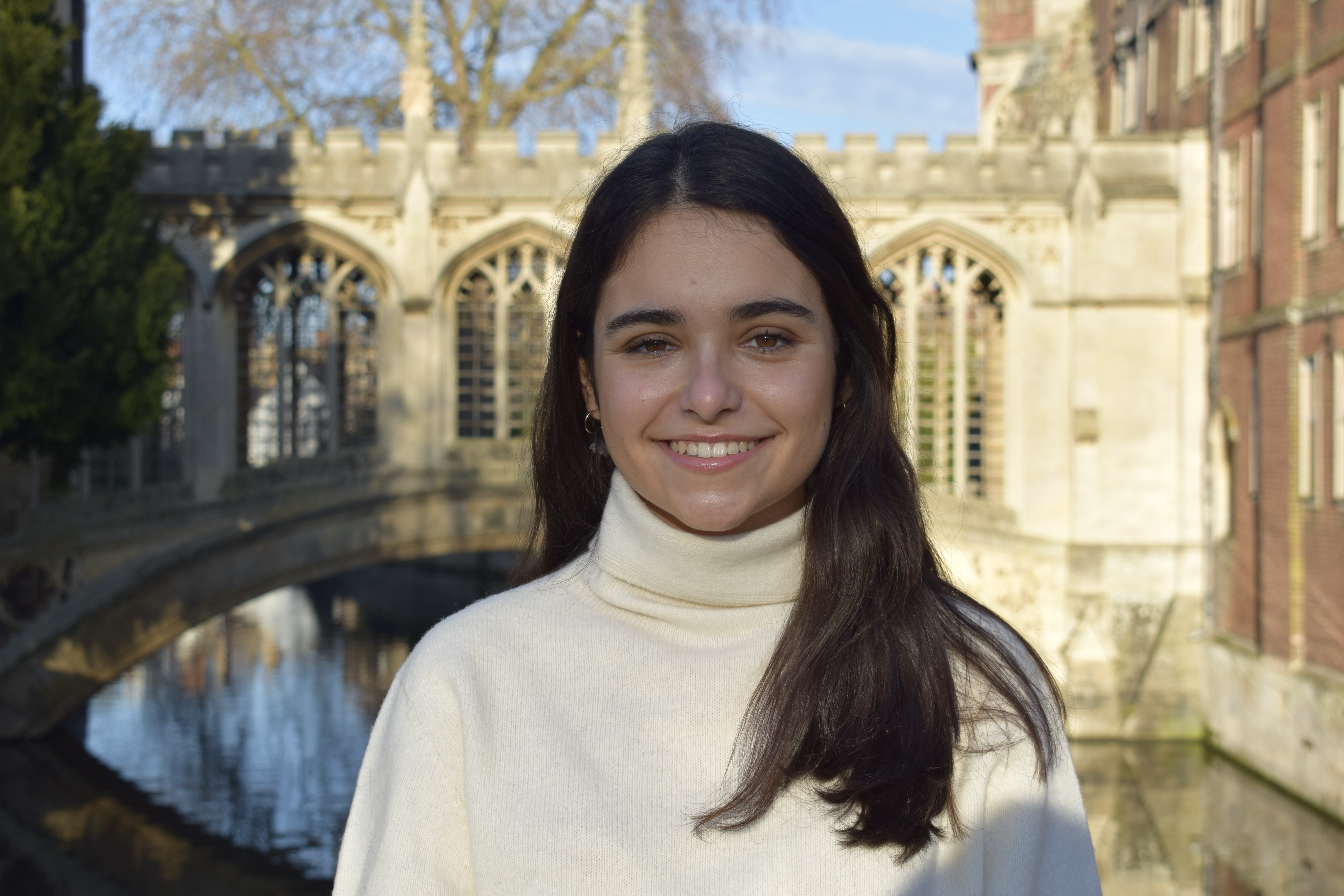 Third-year Engineering student Candela Louzao Carabel, Co-President of the JCR (Junior Combination Room), the student-elected committee that represents undergraduates at St John's, shared her experiences of a challenging year in office during the pandemic.
PhD Chinese Studies student Flavia Xi Fang's debut book, La luna nell'acqua: metafore oniriche tra la letteratura cinese ed europea, was published in Italy, where she studied for her Master's, and in English means Moon in the Water: dream metaphors in Chinese and European literature.
A new interdisciplinary book was published that recommends ways to build a fairer society in the aftermath of the pandemic. Dr Jodi Gardner, Director of Studies for Law and a Fellow, was one of the writers and editors of Debt and Austerity: Implications of the Financial Crisis, which examines how the social, economic and legal implications of government responses to the 2008 global financial crash shaped the world we live in today.
Heather Hancock was formally admitted as Master of St John's College
October
Deformations by Sasha Dugdale, St John's writer-in-residence, was shortlisted for the most valuable prize in British poetry – the £25,000 TS Eliot Prize for collections of poems that the judges said 'unsettled, captivated and compelled'.
Learn more about the nominations
Honorary Fellow Professor Sheena Radford, Astbury Professor of Biophysics, University of Leeds, was made an Officer of the Order of the British Empire (OBE) in the Queen's Birthday Honours for services to molecular biology research.
A new book titled Protestant Empires: Globalizing the Reformations – edited by Fellow Professor Ulinka Rublack – brought together leading scholars to explore the relationship between religion and slavery.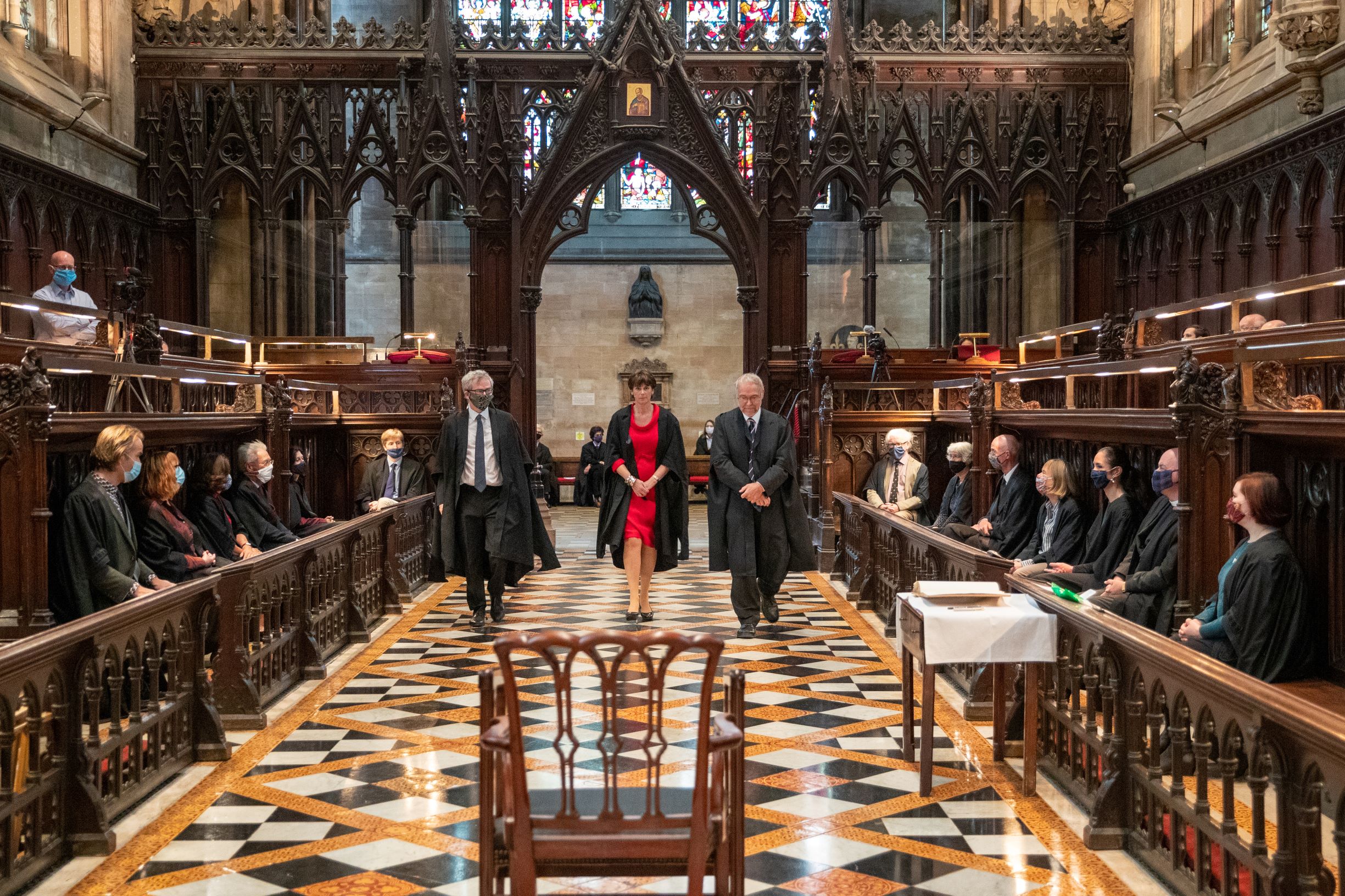 Heather Hancock was formally admitted as Master of St John's College on 1 October 2020. A group of 30 Fellows attended a small Admission ceremony in the College Chapel, and a video address to the community was recorded.
Watch Heather Hancock's video address
September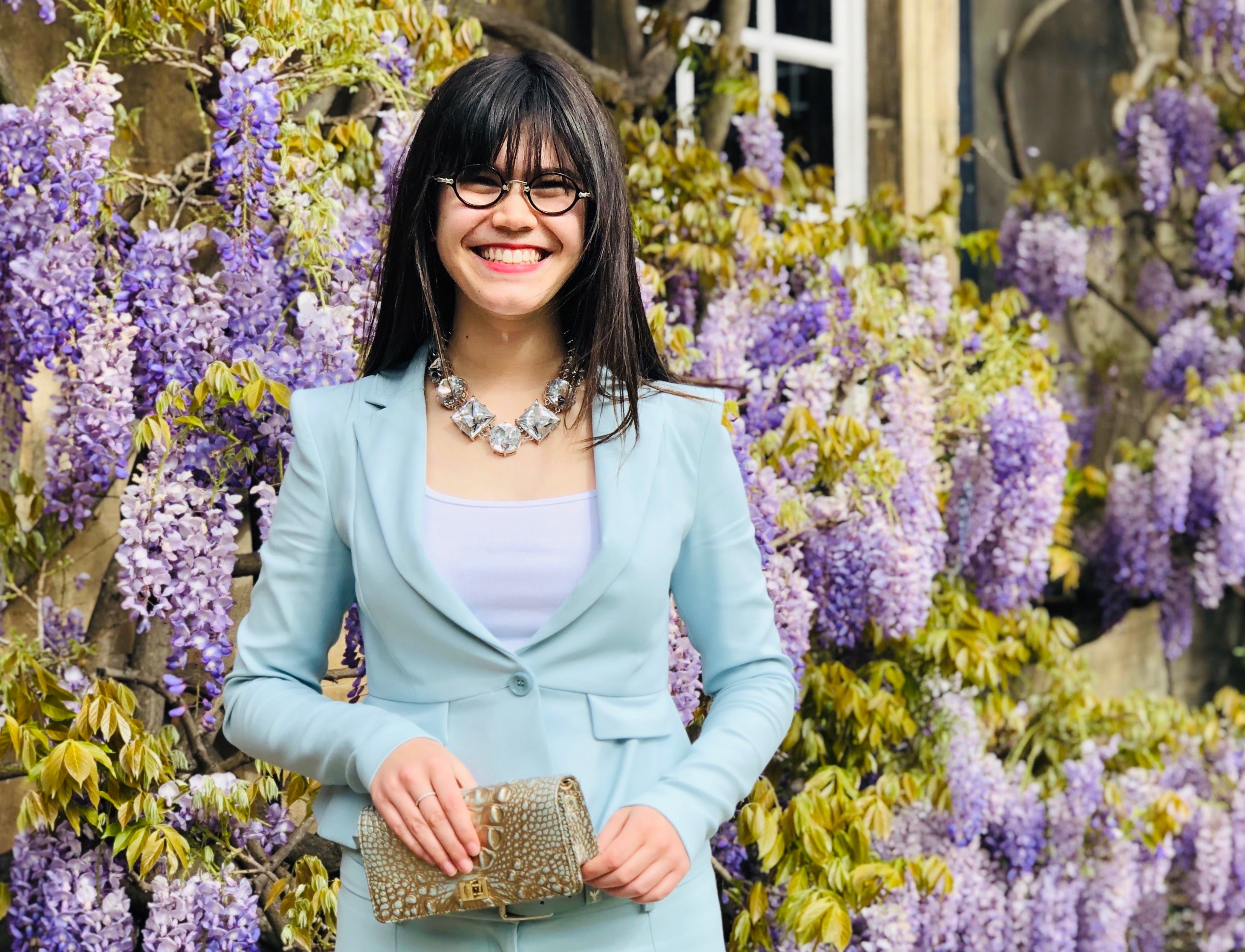 Mary Letey, a third-year mathematician, reached the finals of a top student awards programme that brings together prominent employers and talented undergraduates. She was shortlisted in the 'Future Chief Financial Officer' (CFO) category of the TARGETjobs Undergraduate of the Year Awards 2020.
Evolutionary biologist and Fellow Dr Joana Meier was selected by The Branco Weiss Fellowship – Society in Science as one of nine 'truly exceptional' new Fellows after an extended global recruitment campaign.
Discover more about Dr Meier's research
Two women made up half the College's student team for the new series of University Challenge. Milena Malcharek and Rebecca Marrow helped bring St John's College victory in the first round of the competition against the Royal Academy of Music, with team mates Thomas Musgrove and Sam Willis.
Find out more about the University Challenge team
A St John's undergraduate was one of 12 'extraordinary' Cambridge students chosen for an international leadership programme that works towards United Nations goals. Amy Bottomley was awarded a Millennium Fellowship by United Nations Academic Impact (UNAI) and Millennium Campus Network (MCN), which is designed to help student leaders develop the skills and values they need to work in the social impact sector, and was named joint Campus Director.
Learn about Amy's Fellowship role
August
Professor Usha Goswami, the St John's winner of the world's largest education prize – the Yidan Prize – was given the John Nisbet Fellowship lifetime achievement award from the British Educational Research Association for her outstanding contribution to educational research.
July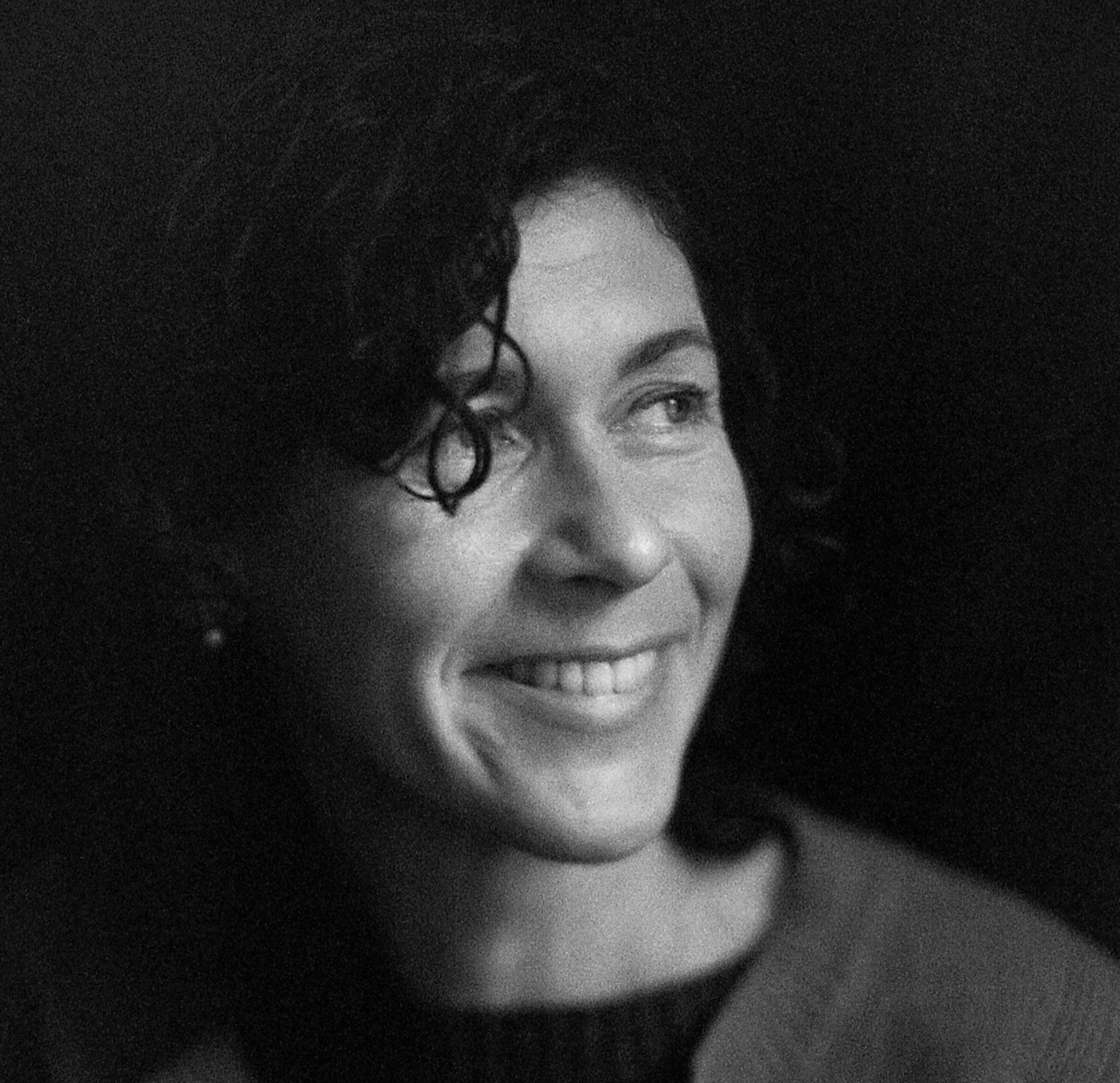 Sasha Dugdale, writer-in-residence at St John's College, saw the publication of her poetry collection Deformations.
Five women were among eight exceptional St John's students to be honoured with Larmor Awards – an annual prize begun in the 1940s to recognise 'intellectual qualifications, moral conduct or practical activities'.
Fellow Dr Helen McCarthy was named in a list of the world's 50 top thinkers of 2020 by Prospect magazine for her research into working motherhood. Dr McCarthy, lecturer in Modern History, was also promoted to a University Readership in July.
Student environmentalist Jessica Tearney-Pearce jointly scooped the Student Leadership Award in the University of Cambridge's 2020 Green Impact programme for her 'exceptional drive and enthusiasm'.
Read about Jessica's award-winning work
Professor Uta Paszkowski, a Fellow, was awarded membership of the prestigious European Molecular Biology Organisation (EMBO) in recognition of her remarkable achievements in the life sciences.
Find out about Professor Paszkowski's work
June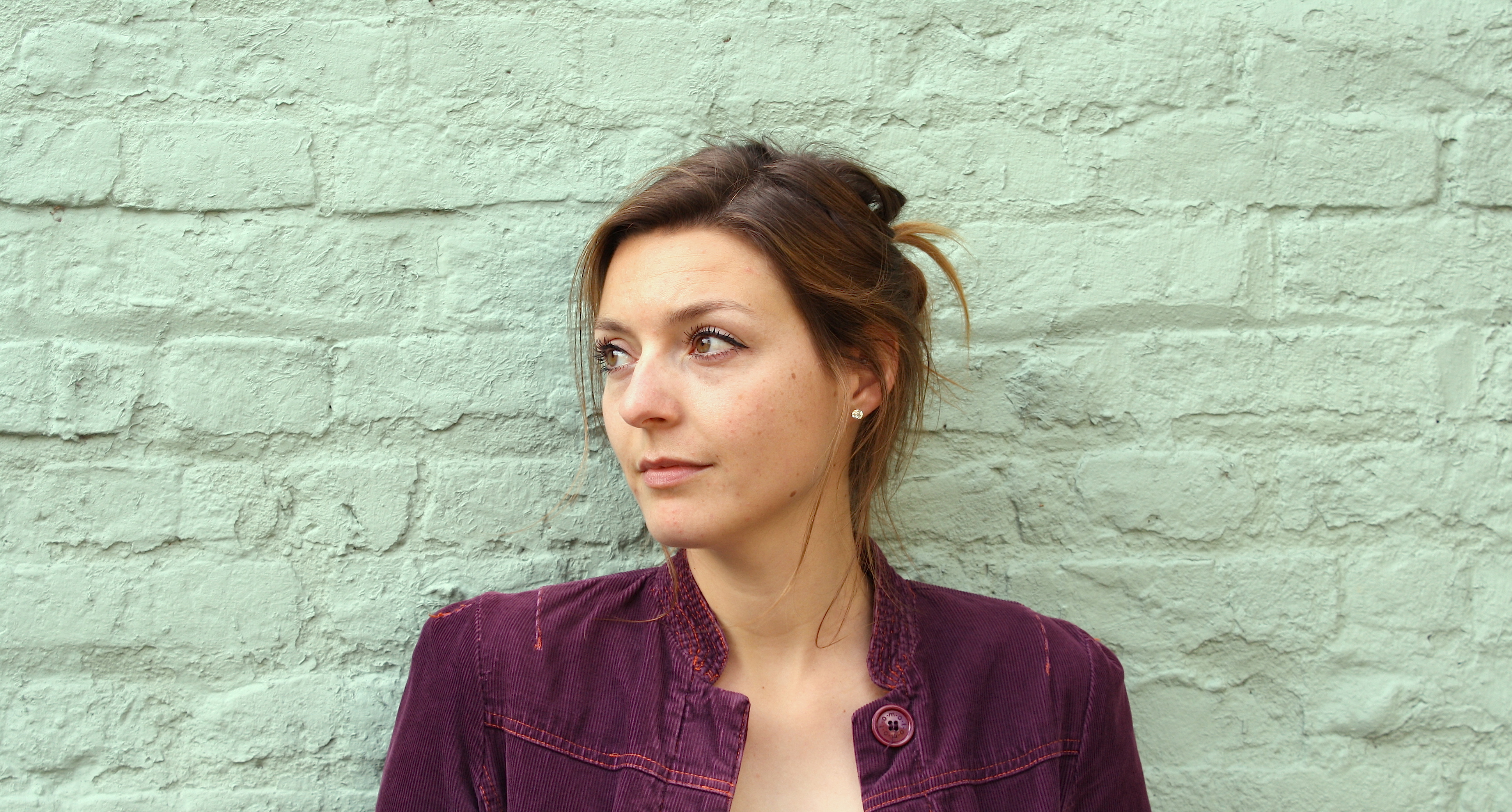 College poet and Library Projects Assistant Rebecca Watts celebrated the publication of her second collection of poems, Red Gloves.
Learn more about Rebecca and her poetry
A project to provide free sustainable sanitary products to St John's students was launched after receiving financial backing from the College. Gabriela Montejo-Kovacevich, a fourth-year PhD student in Zoology and a welfare officer for the SBR – the postgraduate student council – successfully applied to the College Fund to provide free menstrual cups.
Find out about the menstrual cups scheme
St John's scooped a Gold Award in the Cambridge Green Challenge in its debut entry put together by Vicky Jeffries, the College's Maintenance Payments and Utilities Co-ordinator, and PhD History student Jessica Tearney-Pearce.
"With the St John's family you are not really alone, even in isolation"
May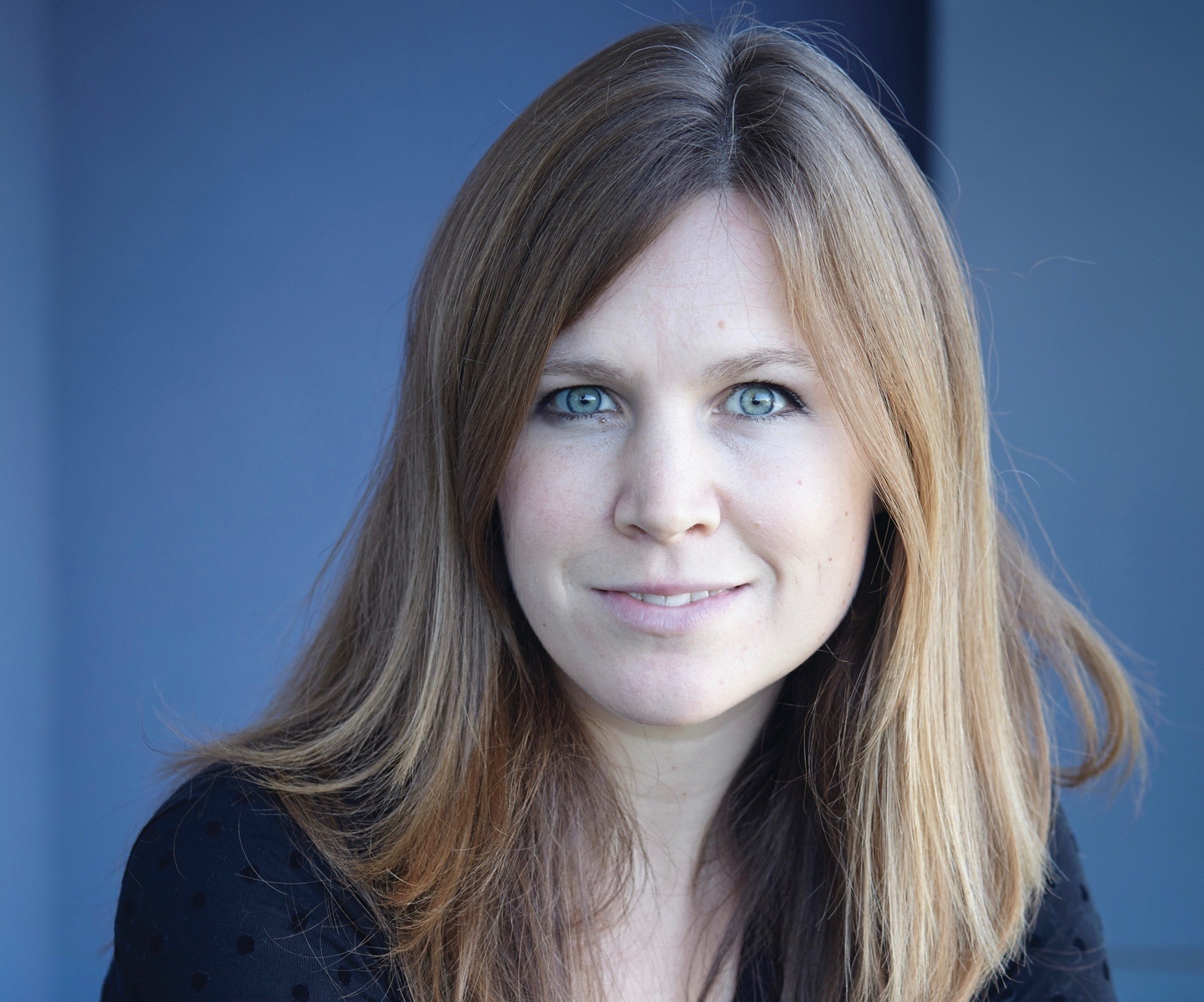 In the middle of the first nationwide lockdown, a new book by historian Dr Helen McCarthy called Double Lives: A History of Working Motherhood was published by Bloomsbury. In her book, Dr McCarthy, Fellow and College Lecturer in Modern British History, revealed how home and work life challenges experienced during the pandemic were nothing new for mothers.
Discover what the history of working motherhood can teach us during the pandemic
"It's ok not to be ok. But with the St John's family you are not really alone, even in isolation."
That was the message from JCR Mental Health Officer Becca Gutteridge during Mental Health Awareness Week. She created a range of activities to help the St John's community stay mentally healthy and happy while spread far and wide during the first wave of the pandemic.
Discover how Becca shared her own experiences of depression and anxiety to help others
Dr Heidi-Ann Doughty, President of the Blood Transfusion Society, Dr Claire Craig, Provost of The Queen's College, and Laura Bates, founder of the Everyday Sexism Project, were among four new Honorary Fellows recognised for exceptional contributions to their respective fields.
Read about the leading work of our newest women Honorary Fellows
Third year St John's student Cecilia Catuogno-Cal helped to break two shooting records and was named in the 'Team of the Year' in the first University of Cambridge Sports Awards.
Read all about Cecilia's success
April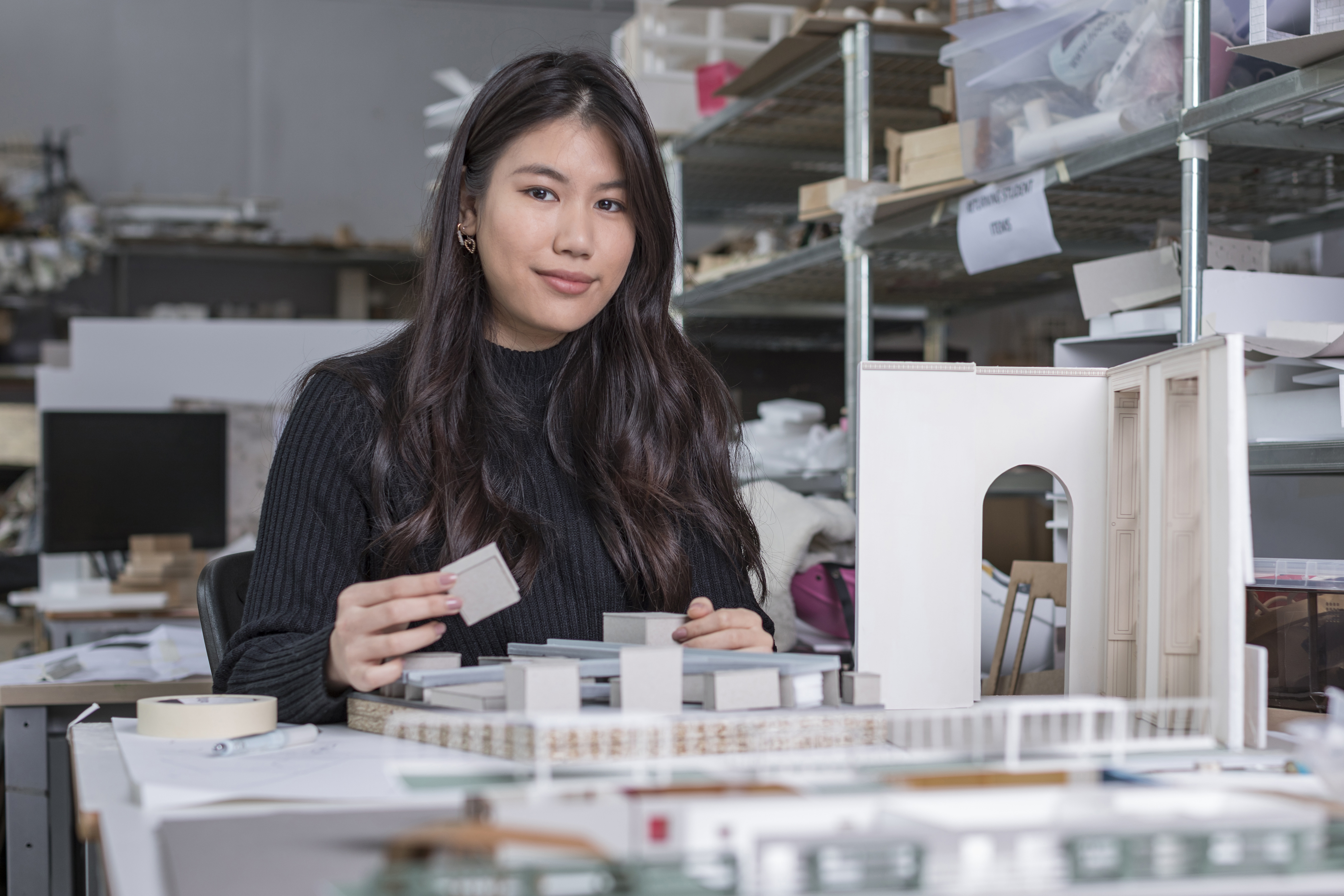 Drawings of refugee shelters by Architecture undergraduate Papawarin Pinij, known as Ply, were picked to feature in an exhibition at the Imperial War Museum in London.
Find out about Ply's achievement
Dr Georgina Evans was one of three St John's academics to be nominated in the annual Cambridge University Students' Union (CUSU) teaching awards.
Dr Evans, who is College Lecturer in French, University Affiliated Lecturer in the Faculty of Modern and Medieval Languages, and Director of Studies for Modern and Medieval Languages, was shortlisted in the Inclusive Practice category.
Learn about Dr Evans's nomination
Law undergraduate and YouTuber Elena Handtrack was shortlisted for an award celebrating the best legal social media users of 2020. On her popular Cambridge vlog Elena offers a glimpse into her busy life as a law student, centred around life at St John's. She was nominated in the Best Use of Social Media 2020 category of the awards established by Legal Cheek, a leading UK news source for junior lawyers.
Discover more about Elena's vlog
March 2020
Laura van Holstein, a PhD student in Biological Anthropology, was lead author of a scientific paper that proved one of Charles Darwin's theories of evolution for the first time – nearly 140 years after his death. Her research may be used to help predict which species conservationists should focus on protecting to stop them becoming endangered or extinct.
Read more about Laura's findings
Neuroscientist Professor Usha Goswami was presented with the world's largest education prize - the $3.9 million Yidan Prize - for 'creating a better world through education'. The ceremony took place during The Yidan Prize Conference: Europe held at Jesus College, Cambridge.
Find out about Professor Goswami's Prize
Published: 8/3/21