Work at St John's
St John's is one of the most successful, famous and inspiring higher education institutions anywhere in the world.
There are about 250 non-academic staff at St John's, as well as approximately 160 Fellows, and around 800 students. Without the essential contribution of the non-academic staff towards its day-to-day running, the College would not be able to function successfully as a place where people can teach, learn and research. Their knowledge, experience, and expertise is critical to helping St John's to thrive.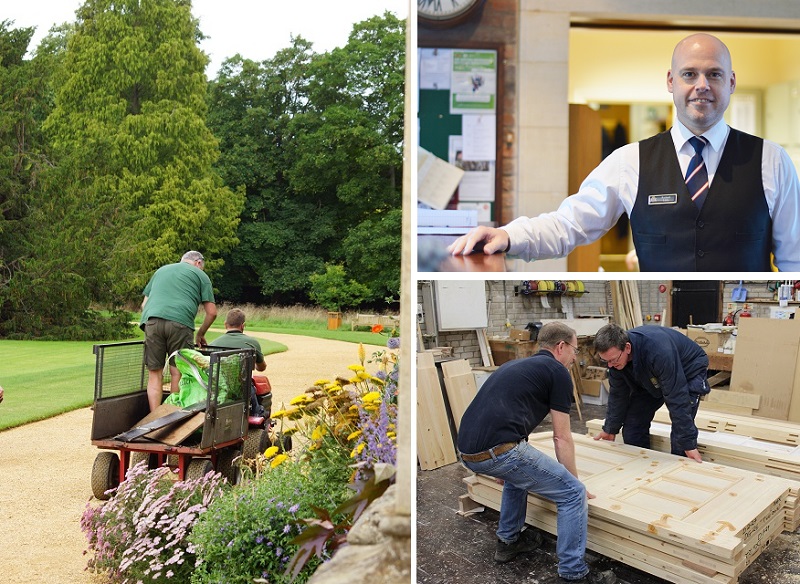 By working at St John's, you will also be able to enjoy some excellent benefits, including a generous leave allowance, healthcare support, access to a well-regarded pensions scheme, as well as daily subsidised meals and gym membership.
Further information about the College can be found on the About section of the website.
Vacancies
A list of all current job opportunities can be found below. To find out more about a job, and how to apply, click on the title of the vacancy.
Salary: £23,231.63 - £25,894.72 p.a. (depending on experience) plus benefits
Hours: 36.25 hours per week
Closing date:
Salary: £36,261 - £40,792 p.a. (depending on experience) plus benefits
Closing date:
Salary: £22,453.40- £25,027.03 p.a. (depending on experience)
Hours: 39.25 per week
Closing date:
Benefits
Benefits for Assistant Staff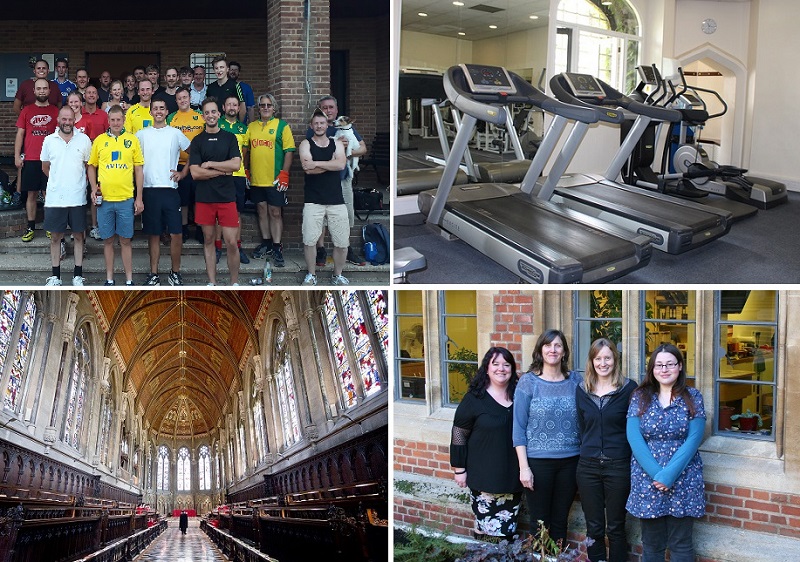 We recognise that our staff are a vital component to the effective functioning of the College. As a result, St John's College wishes to support its staff by offering a range of non-contractual benefits which, depending on your role, could include the following:
Pension
The College offers membership of a Defined Contribution Pension Scheme to eligible staff after a qualifying period. The standard contribution rates for this scheme are 4% by the employee and 8% by the College. There is also an option to pay additional contributions if you wish which the College would match up to an additional 4%.
Annual leave
The College offers a generous annual leave allowance of 36 working days (inclusive of Bank Holidays), pro rata for those not working a 5-day week.  Our holiday year runs from 1 January to 31 December.
Free Group Life Insurance cover
The College provides Group Life Insurance cover (also known as 'Death in Service' benefit) for all its non-casual employees who do not have such cover provided through individual membership of a College pension scheme.  It pays out a lump sum of two times' salary to the family or next of kin of an employee in the event of their death while employed by the College. 
Additional Christmas salary payment
The College makes an annual payment of £250 each December (pro rata for employees who work less than 36.25 hours per week and for employees with less than 1 year of service).
Meal allowance in the College's Buttery Dining Room
Staff can enjoy a range of hot and cold meal options (subject to a daily monetary limit) worth up to £1,200 a year.
Training and Development
We offer a range of staff development opportunities and events to support you in your role and to help you reach your full potential.
Health and Wellbeing
Access to a 'cash plan' healthcare scheme (currently provided by Simplyhealth)
'Simplyhealth' is a cash plan scheme that allows you to claim money back towards your everyday health care costs, such as sight tests or dental check-ups.  Staff in the scheme also have access to a 24/7 advice and counselling helpline and are eligible for up to six counselling sessions per issue per scheme year.  In addition, staff can access a range of discounts including towards gym membership and family days out.  The College provides membership of the scheme to eligible staff free of charge. This represents a taxable benefit.
Access to a private healthcare scheme (currently provided by BUPA)
Assistant staff in our higher grades are eligible to join a private medical healthcare scheme (currently provided by BUPA).  The College pay 100% of the premium for single cover for eligible staff (i.e. those who are in Grades 7 to 9 and who are aged up to the greater of 65 and the State Pension Age).  Staff who are in the scheme can include dependents (i.e. through extending single cover into couple, family or single parent family cover), by paying a portion of the cost of the cover. This is a taxable benefit.
Free use of an on-site Gym and sporting facilities
The College has a range of facilities, including a gym, tennis and squash courts and playing fields etc. These are available free of charge, whilst the average cost of gym membership in Cambridge is £400 a year.
Support from our on-site health centre
Free flu vaccinations are available as well as a confidential staff counselling service through the University of Cambridge service. 
Various staff social events occur throughout the year, including a weekly yoga class, a Christmas party and 5 a-side football. Musical events take place in the College Chapel as well as the Shakespeare festival in the Fellow's garden.
Travel to Work
The College is a member of Travel for Cambridgeshire (TfC) which is Cambridgeshire's largest sustainable travel membership association.  This offers resources such as access to a car sharing scheme along with a range of travel related discounts such as a 10% discount on season tickets for certain train lines and 10% off bicycles and accessories at certain stores.  Further information can be found on their website http://www.travelcambs.org.uk/.
The College has a cycle to work salary sacrifice scheme in place and we also provide access to secure cycle parking for those who wish to cycle to work. Staff bicycles are registered with the Porters and can be parked at two conveniently accessible indoor storage facilities via a card entry system.
In addition, staff who wish to park are provided with car parking facilities close to the College, subject to availability.  This is worth £5,500 per year (based on the rate at the nearest multi-storey car park). 
Family-friendly
We have a range of family friendly policies and are able to offer nomination to the College Nursery.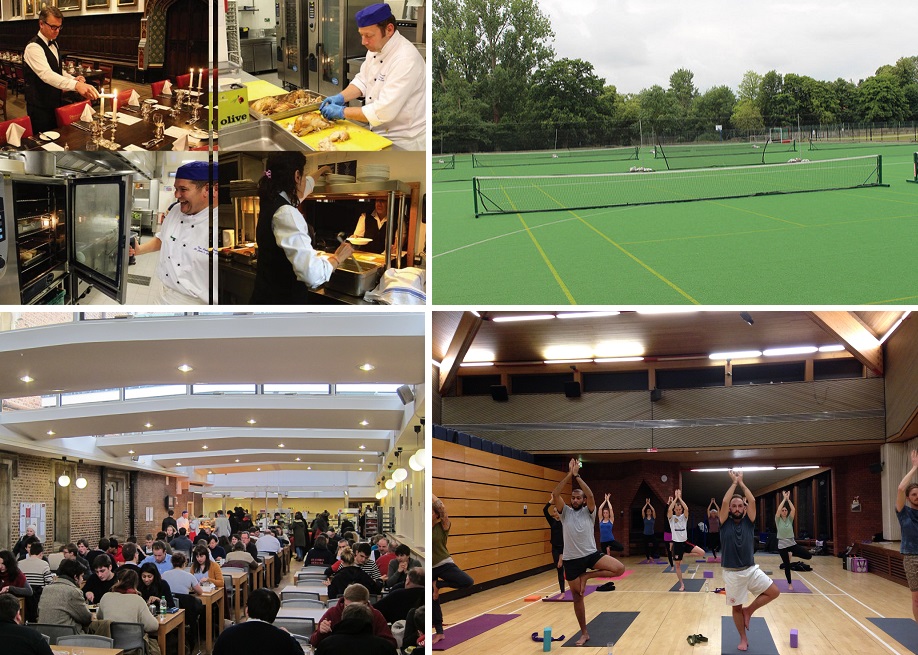 Benefits for Academic Staff
The College provides a range of benefits to Academic Staff which may include eligibility to join the Universities Superannuation Scheme (USS), parking and generous meal allowances.  If you are appointed to a Fellowship of the College you may also be eligible to join BUPA and Simplyhealth, enjoy dining privileges, have access to a range of accommodation related schemes and be eligible for a number of generous grants and allowances. Further information can be obtained by contacting a member of the HR team at HR@joh.cam.ac.uk.
Working in Hospitality
Working in Hospitality in the Cambridge Colleges