St John's social media star shortlisted in law awards
"It's really exciting to be nominated with somebody I have looked up to on social media for so many years"
A St John's law student with a popular YouTube channel was shortlisted for an award celebrating the best legal social media users of 2020.
Second year undergraduate Elena Handtrack has clocked up more than 31,000 YouTube followers for her Cambridge vlog where she offers a glimpse into her busy life as a university law student. Her videos have had more than two million views and cover all kinds of law study content, centred around her life at St John's.
Elena was nominated in the Best Use of Social Media 2020 category of the awards established by Legal Cheek, a leading UK news source for junior lawyers and law students set up in 2011 by Alex Aldridge, a former journalist for The Guardian and Legal Week.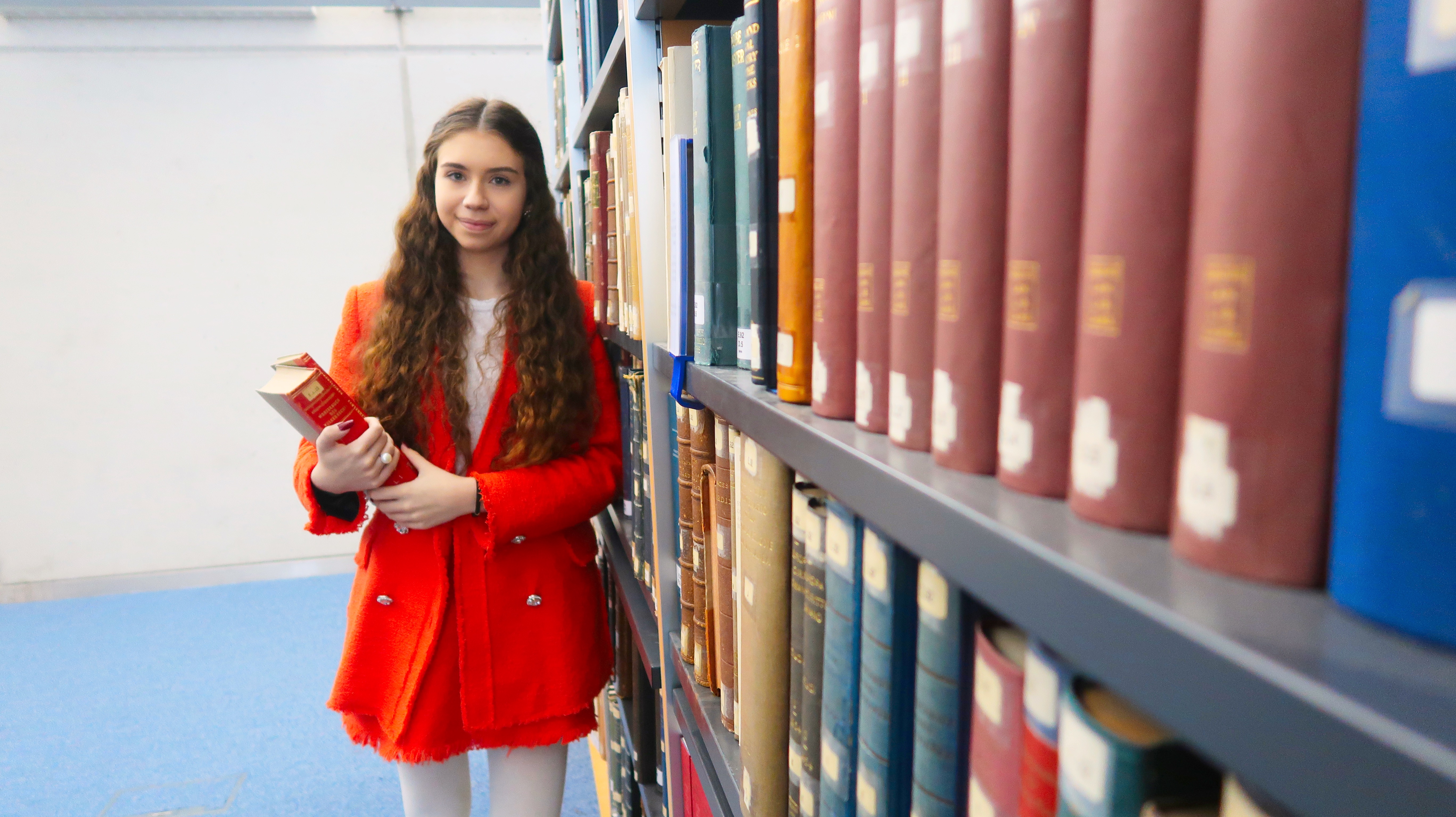 She was particularly honoured to be a nominee alongside her social media heroine, Eve Cornwell, a Bristol University law graduate and a trainee solicitor at Linklaters whose own YouTube channel boasts 278,000 subscribers and 20 million views.
"I've been following Eve since high school and she's actually the reason why I decided to vlog and go to law school," said Elena. "It's really exciting to be nominated with somebody I have looked up to via social media for so many years. Being in the same category was kind of crazy!"
Due to the Covid-19 pandemic, the Legal Cheek Awards took place as a virtual event on Thursday 26 March. Although Elena didn't win, she was delighted for the winners in her category. Jonathan Seitler QC and his daughter Miriam Seitler, a barrister, took the award for their 'Carpool Caselaw' YouTube channel based on James Corden's 'Carpool Karaoke' segment of The Late Late Show.
"Their channel is amazing and they absolutely deserved it," said Elena. "It was great experience to attend a virtual award ceremony."
Elena began vlogging about her own life when she was 16 and moved to Hong Kong from her home in Germany to study for the International Baccalaureate at Li Po Chun United World College. 
At the time, there were no images or videos of the school online, so Elena put her own dorm tour on YouTube. She said: "It didn't really fit in my blog, so I put it on YouTube and within a few weeks it had over 10,000 views. So I thought, wow, that's pretty cool, but it took me over a year to make another video!"
In 2018 Elena took up a place at Cambridge after being awarded the Salim and Umeeda Nathoo Bursary, which helps outstanding undergraduate students who have been offered places at St John's to meet the cost of living and learning at the College. She also has a German scholarship.
Her vlog gives viewers a peek into her life, from her daily routine of rising at 4am, to attending lectures, discussing essential items for the law student and providing study and motivational tips. Her A Day in the Life of a Cambridge University Law Student video alone has more than 734,400 hits.
Soon after starting her vlog she realised it was more than a video diary, it was inspiring others. "It's a nice way of telling people, 'Look, if you don't have English as a first language or your parents can't afford to pay all the tuition fees, you can still come to Cambridge. From reading people's messages I've found it's really encouraged them to apply," she said.
And she loves showcasing St John's.
"Johns is really accessible because we have so many studentships and bursaries and I think it is a really great example of institutions opening up to people from backgrounds that traditionally wouldn't have been able to apply because of financial constraints. I think a lot of people look at Johns and think, 'I could never go there' because it looks like a castle, it's fancy. But Johns is the exact opposite, there's an amazing community. 
"So I love showing people what Johns looks like but also what the community is like, because it transcends the expectations."
She also finds her vlog reminds her to appreciate her time at the College. "A lot of people comment on my videos, 'oh my god that looks like Hogwarts!' And I think, yes, it does! I should remember that!"
The Covid-19 pandemic has not stopped Elena's creative output. She is now studying at home in Stuttgart and is still producing videos for her channel. You can watch her Study With Me video in real time (2.5 hours) below. 
Read the full list of the Virtual Legal Cheek Awards 2020 winners.
Published 01/04/2020