Pioneering biologist wins Prize for mother and baby research that aims to improve life-long health and wellbeing
"The Prize money will bolster my lab's capacity to undertake research that explores the causes of pregnancy complications"
A 'cutting-edge' biologist from St John's College has been awarded a top academic Prize for her ground-breaking research into the causes of complications in pregnancy that lead to poor health for mothers and their children.
Dr Amanda Sferruzzi-Perri has won the Hans Sigrist Prize, which recognises an academic researcher or scientist who has done exceptional work in an annually selected research field, and who shows promise for more. Awarded by the Hans Sigrist Foundation at the University of Bern in Switzerland, she will receive 100,000 Swiss francs (around £82,000) to dedicate to her pioneering research in maternal-fetal communication during pregnancy, which is this year's Prize field.
Dr Sferruzzi-Perri, who is a Lecturer in the Department of Physiology, Development and Neuroscience, Lister Institute Research Fellow, and a Fellow at St John's, said: "I feel truly honoured and grateful that the Hans Sigrist Foundation has recognised the significance of my research field and contribution to it. The Prize money will bolster my lab's capacity to undertake research that explores the causes of pregnancy complications that lead to poor maternal and offspring health. It also opens lots of opportunities for me to collaborate with researchers at the University of Berne in Switzerland, who have complementary expertise and models. I'm absolutely overwhelmed with joy."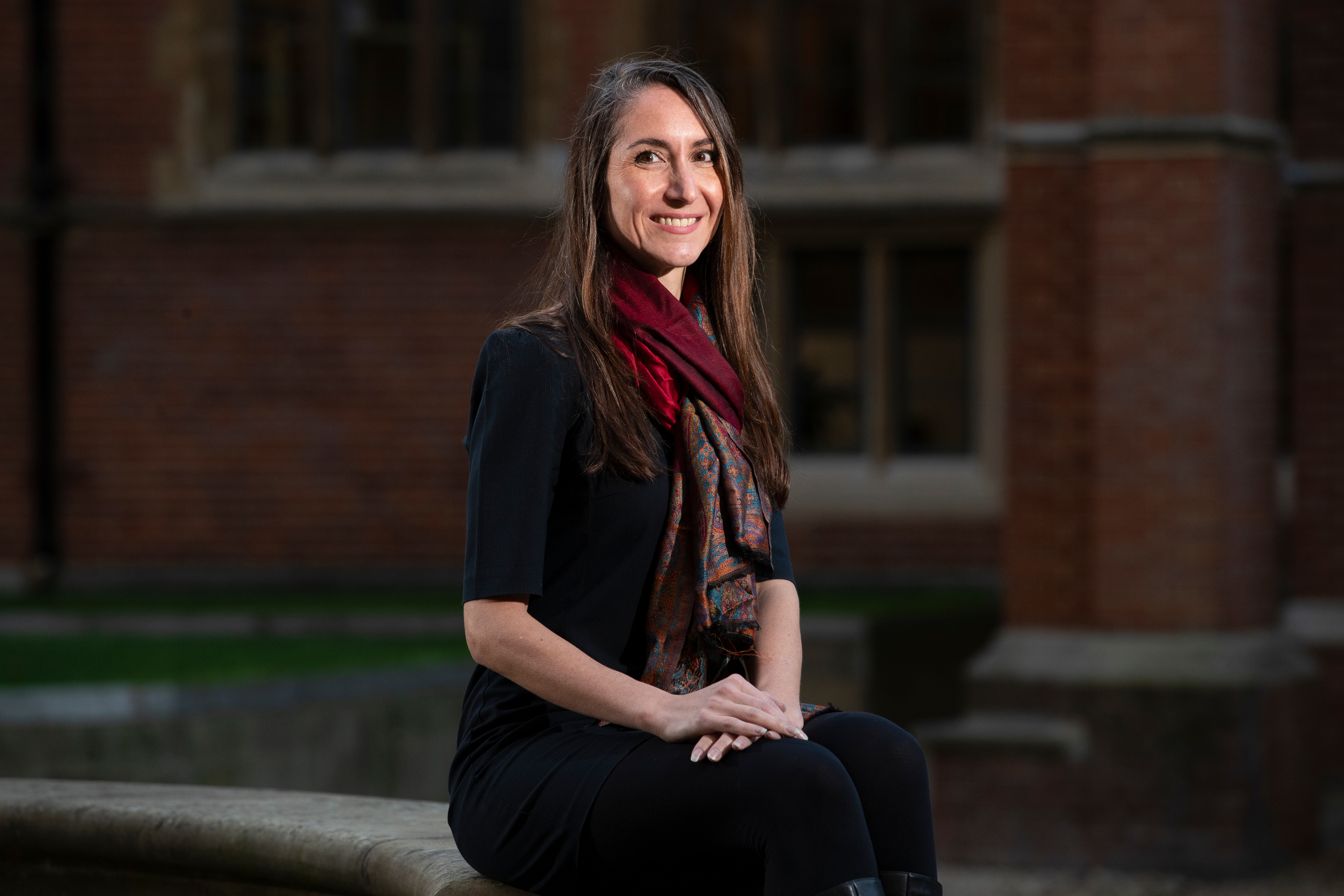 More than 15 per cent of women develop complications in pregnancy, such as fetal growth restriction, premature birth, gestational diabetes and high blood pressure (preeclampsia), which can threaten the life of mother and baby and predispose both to disease in later life. Dr Sferruzzi-Perri's lab aims to find ways to prevent these complications and to improve the health and wellbeing of women and their babies.
Dr Sferruzzi-Perri's research is dedicated to unravelling the epigenetic and genetic regulation of the placenta and, closely related to this, the in utero programming of adult diseases. Her studies show the influence of the mother's environment and the placenta in controlling maternal-fetal resource allocation, and through her novel work on insulin/IGF signalling and fetal growth disorders, she has advanced understanding of the fundamental concepts of maternal-fetal communication and fetal origins of health and adult diseases. Her innovations have motivated further scientific study on the placenta and the design of strategies to prevent pregnancy complications and to improve the life-long health of mothers and their offspring.  
Each year, the Hans Sigrist Foundation invites all University of Bern professors to submit proposals for a Prize field. Prize winners are academic researchers selected for excellence in their fields, and two previous winners have gone on to win the Nobel Prize. Professor Christiane Albrecht, the 2020 Prize committee chair, said a committee of experts had reviewed the work of 'cutting-edge academics' employed worldwide in the field of maternal-fetal communication during pregnancy. She added: "It is an area where a great deal of exciting work is being done, so the process was highly competitive and difficult. Ultimately, after considering the candidates and their work and reviewing outside reviewers' reports, the 2020 Prize committee nominated Dr Amanda Sferruzzi-Perri of the University of Cambridge to the Foundation board as our top choice."
Dr Sferruzzi-Perri, who is also an Honorary Associate Professor at the EGA Institute for Women's Health at University College London, is being recognised at the University's annual Dies Academicus formal awards ceremony taking place virtually on 5 December, as well as the Hans Sigrist Symposium, where she and other experts will speak about maternal-fetal communication. Due to the pandemic, the Symposium will take place in 2021, rather than in December 2020.
The Hans Sigrist Prize field topic changes every year. Professor Norbert Trautmann, President of the Hans Sigrist Foundation, said: "When the Foundation was established, the board wanted to be able to recognise exceptional research in all academic fields. Due to the interdisciplinary nature of the board, it has allowed us also to recognise research that may have impacts and applications for more than one discipline, for example, this year's Prize committee included experts from the University of Bern's medical, veterinary, and natural sciences (biology) faculties."
An interview with Dr Sferruzzi-Perri is due to be published on the Foundation website following the Prize winner announcement on 5 December.
Published: 5/12/20