'I have come to admire poetry that is generous, wise, unafraid'
"Poetry should be shared in schools – handed out like sweets or marbles"
Sasha Dugdale, writer-in-residence at St John's College, talks poetry, pizza and 'Pitysad', the final sequence in Deformations, her newly-published collection of poems.
The last major poetry event at St John's will remain long in Sasha Dugdale's memory for more reasons than one. 'Poetry Leap' featured Cambridge poets Mina Gorji, James Womack, Bhanu Kapil, Maria Stepanova and Scottish poet Juana Adcock. The 'monster' evening's reading took place on 29 February and was followed by a poetry party with soup and bread at Merton Hall Cottage, where Sasha, the Forward Prize-winning poet, playwright and translator, lives when in residence at St John's. "It's especially poignant to remember that evening as it was one of the last opportunities to get together and enjoy poetry and the poetry community before the lockdown began," she explains.
Poetry parties form part of the rich fabric of life at St John's, where Sasha has been writer-in-residence for the past two years. She is the third writer to occupy the post, joining the College after finishing a six-year editorship of 'the wonderful' poetry journal Modern Poetry in Translation. "I was looking for roles that would enable me to continue working with a poetry community and also to catch up on the writing I should have been doing over that six years! St John's has been perfect because I've had some space and time to focus on my own projects, whilst being part of a writing community in the College," says Sasha.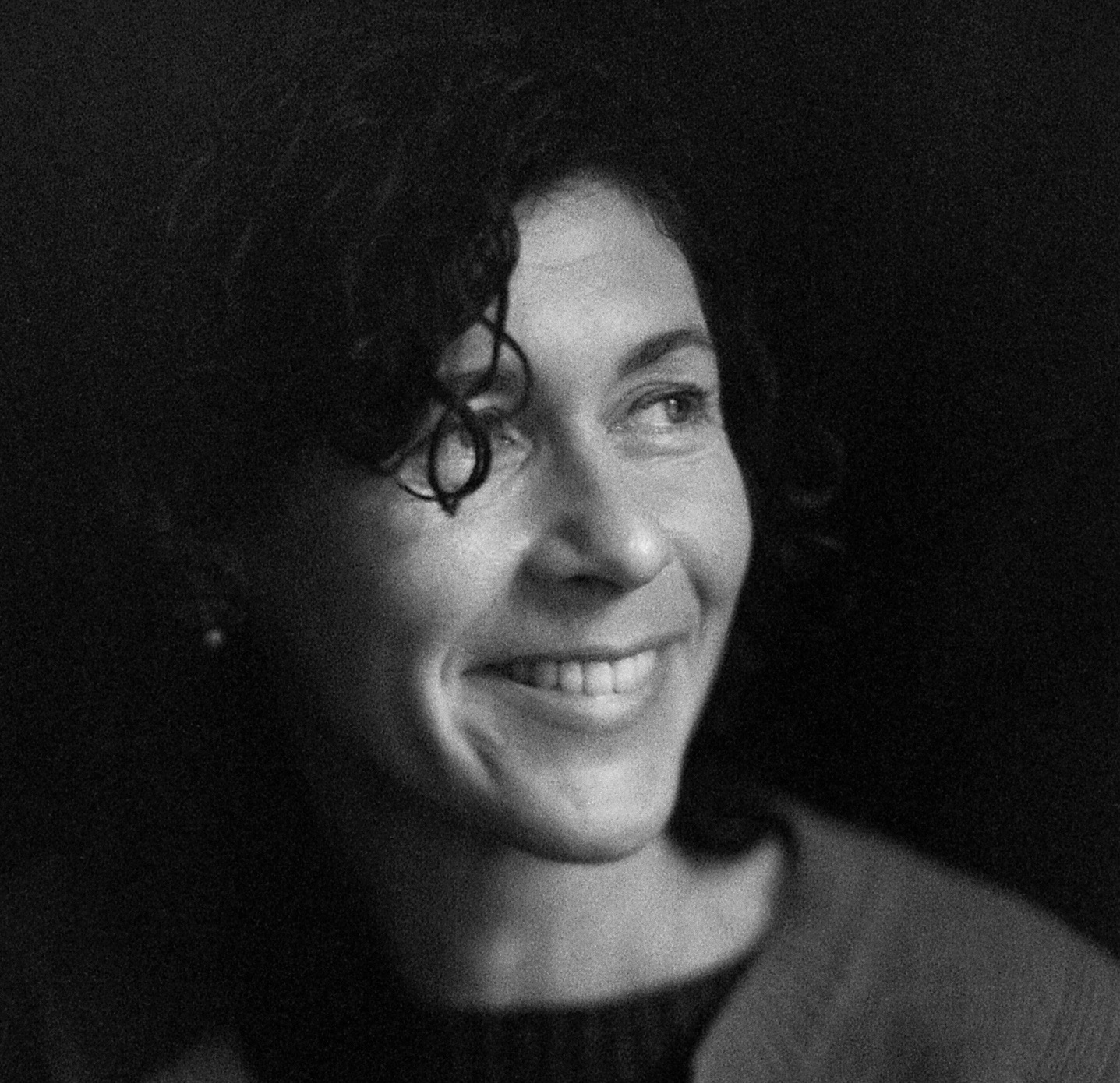 While at Cambridge she has run a series of poetry circles, workshops and one-to-ones with students at the College, and held a number of readings in partnership with the English Society and other societies and colleges. She's also held salon-style readings at Merton Hall Cottage, including with Assyrian poet Nineb Lamassu, who read his work with translator Stephen Watts, Ukrainian poet and translator Irina Shuvalova, St John's poets and library staff Adam Crothers and Rebecca Watts, Mina Gorji, James Womack, and local Fens poet Kate Arthur. "I love these smaller readings because they are a chance to enjoy an intimate reading and speak at length to the poet afterwards. I also provide pizza and wine at these readings so people can stay and chat about poetry afterwards. I see the cottage as a place of poetic refuge – for me as well, because I come to Cambridge to escape from all my other duties!" 
Sasha studied Russian and German at The Queen's College in Oxford and spent most of the nineties in Moscow, working, travelling and translating. She translated Russian plays for the Royal Court Theatre in London, when there was a huge interest in new Russian theatre. "I also translated and wrote poetry but for a long while this was mostly for myself, a sort of private obsession," she says. In 2003 her first collection was published by Carcanet and this was followed by a book translating Russian women poets, published by Bloodaxe. In 2012 she took on the editorship of Modern Poetry in Translation. Set up by Ted Hughes in 1965, it is one of the UK's longest-standing poetry magazines. "It was a great thing to be involved in – a true republic of letters," says Sasha.
She is keen to show how poetry is for everyone. "I think really poetry should be shared in schools – handed out like sweets or marbles – and I wish it were possible to prioritise enjoyment over learning. I hate the way that the current curriculum insists on poetry as something that can be 'cracked' by the clever student – or solved like a crossword. I often see the result of this approach in adults who profoundly mistrust and dislike poetry because they 'didn't get it' at school and felt humiliated by it."
For budding poets, she recommends online Poetry Society or Poetry Library workshops or courses, poetry events and readings, talking to like-minded people and, of course, reading. There is no definition of good poetry. "However, increasingly I have come to admire poetry that is generous, wise, unafraid – and occupied with larger issues, whilst still tending to the apparently less significant detail."
Deformations is Sasha's fifth poetry collection, following her acclaimed Joy, which was adapted for the stage. The new collection includes two large-scale works connected by individual poems on the creation and destruction of cultural narrative. The opening sequence is on the sculptor and letter cutter Eric Gill, whose work can be found carved into the archways of Chapel Court in St John's. An important figure in British sculpture and aesthetics, Gill's work can be seen everywhere, through his typefaces (Gill Sans, Joanna, Perpetua), and his sculptures in Westminster Cathedral and on the facade of the BBC building. However, in the 1980s, decades after his death, biographer Fiona MacCarthy found evidence that he had abused his daughters. "I wanted to write about the difficulties the modern viewer experiences when looking at his work in the light of this information," says Sasha. The last part of the collection explores themes around Homer's Odyssey. "The final sequence in the book is called 'Pitysad' and it is a retelling of the Odyssey through a series of lyric moments in which I consider the effects of war and separation on individuals."    
Currently at home with her family in Sussex, where she loves to walk her rescue lurchers on the South Downs, Sasha is looking forward to returning to St John's. "I'm going to continue to write and translate and I'll be at St John's for another academic year, hopefully arranging small, socially-distanced poetry events and mentoring college poets, and serving poetic pizza!" she says.
"I'd like to get back to arranging readings and get-togethers as soon as it's safe to do so. I've missed the very special Cambridge community and all the kind, knowledgeable and enthusiastic people who have joined me to enjoy poetry."   
Sasha can be found tweeting about readings and events @SashaDugdale
• Deformations is published in the UK on 30 July by Carcanet (24 September in the US). An online book launch being held on Facebook on 22 July is now sold out.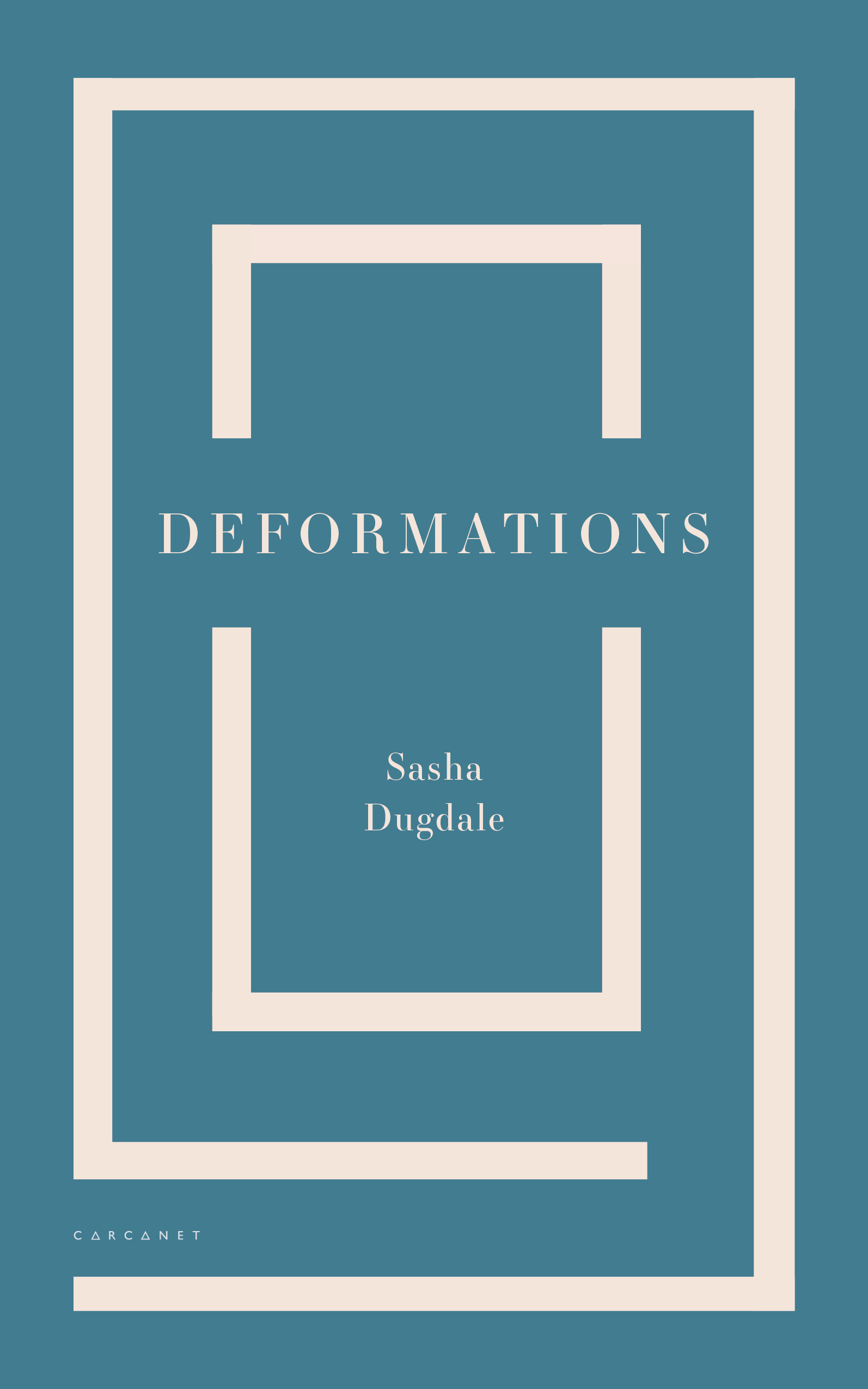 Published: 22/7/2020