'Truly exceptional' evolutionary biologist receives prestigious grant
The applications were narrowed down to the candidates with 'truly exceptional project ideas and personalities'
A scientist at St John's has been awarded a Fellowship for outstanding postdoctoral researchers.
Dr Joana Meier has been selected by The Branco Weiss Fellowship – Society in Science as one of nine 'truly exceptional' new Fellows after an extended global recruitment campaign.
The Branco Weiss Fellowship Society in Science is a postdoc programme for scientists with a proven track record who are willing to engage in a dialogue on relevant social, cultural, political or economic issues across the frontiers of their discipline.
It awards young researchers around the world with a generous personal research grant, giving them the freedom to work on whatever topic they choose anywhere in the world, for up to five years.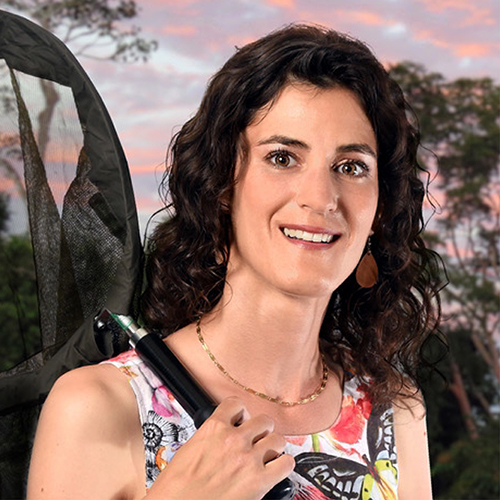 As a Branco Weiss Fellow, Dr Meier will study genomic and ecological factors that contribute to rapid adaptation and evolution of species.
While species usually take a long time to adapt to changing environments and even longer to evolve into new species, adaptation can sometimes be surprisingly fast.
Dr Meier, a Bateson Research Fellow at St John's, will study the drivers of such rapid evolution which will increase our understanding of how certain species might be able to cope with climate change and take over niches left by other species which have recently become extinct.
Dr Meier said: ""I am extremely delighted to have been awarded a Branco Weiss Fellowship. It is an excellent opportunity to pursue my research ideas and contribute to our understanding of rapid evolution."
This year's new Branco Weiss Fellows come from Argentina, Germany, Madagascar, Peru, South Africa, Switzerland, the Ukraine, the United Kingdom and the United States, and work in fields including biology, chemistry, computer science, ecology, epidemiology, genetics, physics and quantum physics.
In a rigorous evaluation process, the applications were narrowed down to the candidates with 'truly exceptional project ideas and personalities'.
Professor Heidi Wunderli-Allenspach, one of the directors of the programme, said: "The nine new Fellows, who have been selected in a highly competitive procedure, will be an excellent addition to the Branco Weiss Fellowship's community."
Dr Meier will establish South- and Central American ithomiine butterflies (393 known species) as a new study system for rapid adaptation and rapid evolution of new species. This group of butterflies shows large variation in the speed of diversification, whereby two genera stand out as being particularly fast in evolving new species.
Dr Meier will test if her finding of an important role of hybridisation in cichlid fishes also applies to these rapidly speciating butterflies which would confirm the generality of her findings.
She will also test a multitude of other ecological and genomic factors that potentially drive the rapid speciation. By combining field work, genomics, bioinformatics, ecological and behavioural studies, she will take a highly integrative approach.
The Branco Weiss Fellowship – Society in Science was founded in 2002 to provide a platform for researchers in the natural sciences and engineering who are aiming to extend their scientific work to cover specific social and cultural questions and perspectives. The fellowship was initiated and financed by the Swiss entrepreneur Dr Branco Weiss, who died in 2010. It belongs to ETH Zurich.
Published: 21/9/2020