Fellow connects with her roots with election to German National Academy of Sciences
Neuroscientist Professor Usha Goswami CBE has been elected as a member of the German National Academy of Sciences Leopoldina.
The Leopoldina was founded as a scholarly society in 1652 in Schweinfurt, Germany, and is the oldest continuously existing academy of natural sciences and medicine in the world. In 2008, it was appointed as the German National Academy of Sciences and currently has a membership of 1,600 leading scientists across the globe.
More than 7,000 individuals have been appointed members of the Leopoldina since its foundation, including Marie Curie, Charles Darwin, Albert Einstein, Johann Wolfgang von Goethe, Alexander von Humboldt, Justus von Liebig and Max Planck.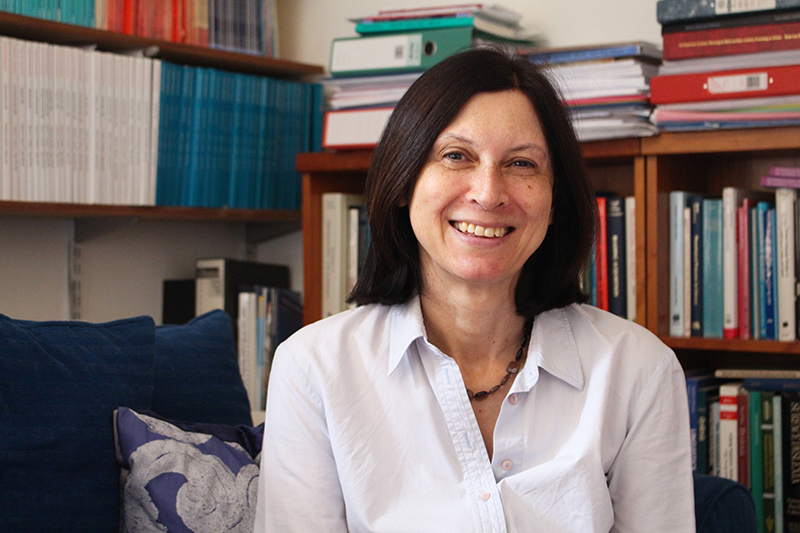 Professor Goswami, who is Director of the University of Cambridge Centre for Neuroscience in Education, and Professor of Developmental Cognitive Neuroscience, said: "I am deeply honoured to be elected to the Leopoldina as it is such an old and revered society."
A Fellow of St John's College, Professor Goswami was nominated for membership by Professor Wolfgang Schneider, of the University of Wurzburg. They worked together during Professor Goswami's Alexander von Humboldt Fellowship in 1995-1996 and published some of the first cross-language papers in reading acquisition and dyslexia, comparing English and German.
Professor Goswami, who is half-German, said she was also delighted to be elected to the Leopoldina because of her roots. "My mother was born in Zwickau and studied English and Russian at Leipzig. She met my Indian father after the war when doing simultaneous translation for the Allies – he was with the British, as a member of the Indian Government war reparations team," she said.
"She died unexpectedly young, from cancer, which was why I applied to the von Humboldt scheme when I was a junior lecturer at Cambridge, in 1994. That was just after she died and I wanted to spend time in Germany and learn the language properly. I lived there for eight months and had a wonderful time."
Professor Goswami is a global leader in literacy research and in March last year received the world's largest education prize, the $3.9 million Yidan Prize. Her team's key research projects include the neural basis of developmental dyslexia and other speech and language impairments, and of rhythmic motor behaviour.
The German National Academy of Sciences Leopoldina champions the freedom and appreciation of science and has two major objectives: representing the German scientific community internationally, and providing policymakers and the public with science-based advice.
Published: 15/2/21