An inspiring place to live and study
St John's is one of 31 Colleges at the University of Cambridge. Colleges are where students live, eat and socialise, and where they receive small group teaching sessions called supervisions, which are regarded as one of the best teaching models in the world. Colleges are also self-governing; while they are part of the University (subject to University regulations) they select their own students and have their own internal procedures. Although students receive the same outstanding education whichever College they attend, each has its own unique history, environment and identity.
St John's was founded in 1511 and is one of the largest Colleges in Cambridge. Its former students include Nobel Prize winners, Prime Ministers, scientists, artists, and leaders in business and industry. Today it has more than 150 "Fellows" (resident academics who teach and research at St John's), about 900 students (a mix of undergraduates and postgraduates), and about 250 staff. It's an inspiring place to study, or even just to visit.
Our values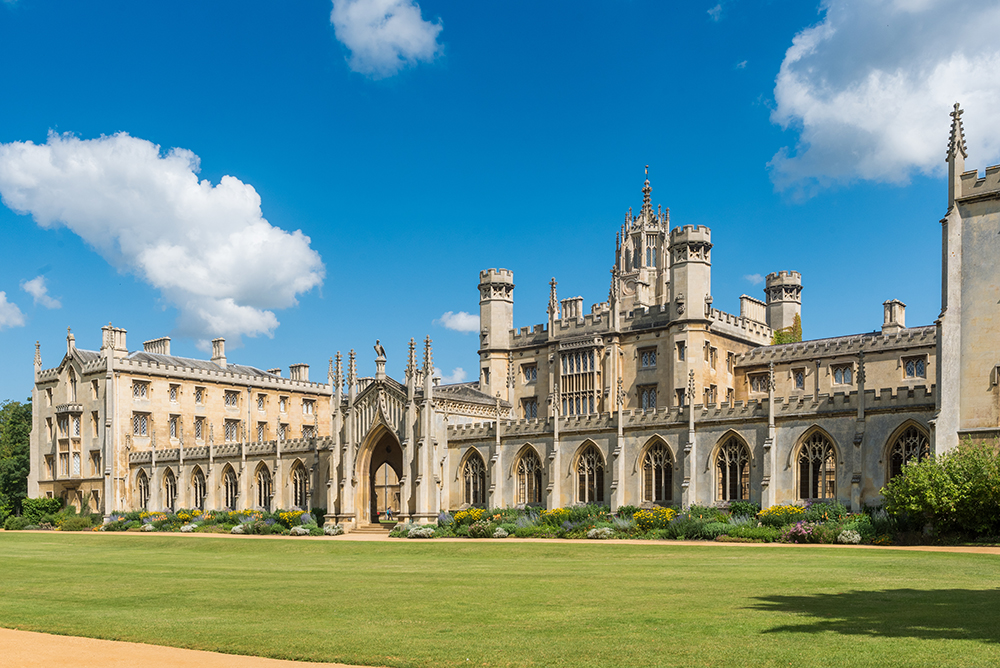 St John's College has a core vision and set of values which underpin what it does, and how it does it. These are as follows:
We admit students based on their academic ability and their ability to thrive in the Cambridge environment, regardless of who they are or where they are from. We aim to preserve the College's ability to select the very best students on this basis.

St John's College believes that diversity is a source of strength. The College actively seeks and promotes equality and fairness.

We maintain a balanced mix of undergraduate, taught graduate, and research graduate students, and preserve a broad range of academic activity while remaining small enough to retain a strong sense of community.

We deliver an outstanding and complete educational experience for undergraduates and graduates, supported by the supervision and tutorial welfare systems that are pivotal to Cambridge's tradition of excellence in this area.

We support research of international importance by Fellows and graduates, and introduce undergraduates to the nature and excitement of original academic research.
We provide outstanding social, cultural and sporting opportunities that are a key part of the College experience and which contribute to our members' personal development.

We provide first-class facilities within a responsibly conserved historic environment.

We preserve the College's independence and self-determination, which (along with other Colleges) is a fundamental ingredient in the success of the collegiate University.

We make a significant contribution to sustaining and enhancing the University's ability to continue as one of the world's top academic institutions.

We provide a supportive community for our members, for whom being a Johnian is a lifelong connection.

We offer a place for reflection on matters of religious faith and provide an environment that is welcoming to people of all faiths, and none.
Our history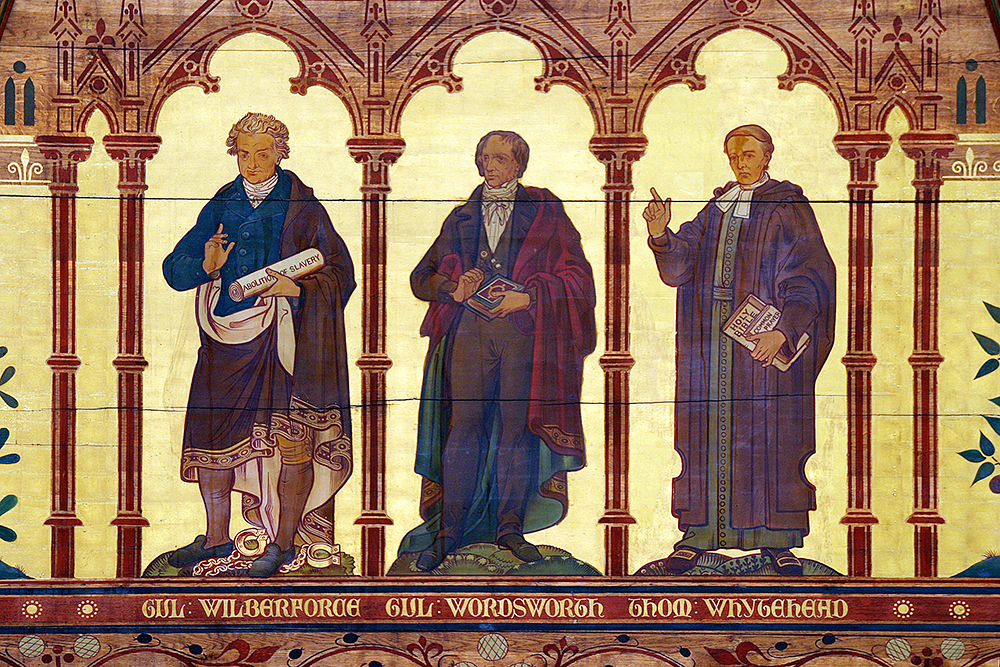 The site of what is now the College was once home to a monastic house, a "Hospital of St John", which was in existence from at least the early 13th century. By the start of the 16th century, however, this had fallen into disrepair. It came to the attention of Bishop John Fisher, Chancellor of the University and a friend of Lady Margaret Beaufort, the mother of King Henry VII. Fisher persuaded her to build a college in place of the old hospital.
Although Lady Margaret died in 1509, the foundation of the College went ahead two years later, in 1511. Originally, all of the necessary accommodation was focused around a single court, which included a Dining Hall and Kitchen, Chapel, Library, and rooms for Fellows and students. By 1545, there were 152 Fellows and scholars subsisting in this environment. Over the centuries, the College gradually expanded. Second Court was built in 1599-1601, and a magnificent library (now the Old Library) was added in 1624-8. By the mid-19th century, the College had expanded across the River Cam, with the construction of its famous Bridge of Sighs and New Court (1826-31).
Its great Chapel, familiar from any cityscape of Cambridge, was designed by George Gilbert Scott in 1863-9. During the 20th Century, more courts were added, on the north side of the College, and further to the west across the river.
The building and refurbishment of St John's has continued into the modern era. In 2012, the refurbished Old Divinity School opposite the Great Gate opened for use, following an extensive project that illuminated its dark, Victorian interior and created new facilities for teaching, lectures, and theatre.
Over the centuries, the pattern of studies and undergraduate life has changed with the times. Originally a seminary focused chiefly on the liberal arts, theology, and the biblical languages, St John's gradually became a centre for the study of classics and mathematics, and in the 20th century for other subjects in the humanities, medicine and the sciences.
The list of famous "Johnians" (as students and alumni of St John's are known), is too long to list here, but among them are Prime Ministers such as Lord Palmerston and Manmohan Singh of India; equality campaigners such as William Wilberforce, Thomas Clarkson and Laura Bates; writers such as William Wordsworth, Samuel Butler, Jennifer Egan and Douglas Adams; the Nobel Prize winners John Cockroft, Fred Sanger and Paul Dirac; well-known film and television personalities including Hugh Dennis, Jonathan Miller, Amanda Boyle and Derek Jacobi; and sportspeople such as Rob Andrew, Annamarie Phelps, and Mike Brearley.
Masters of the College, past and present
For a detailed history of the College, see Peter Linehan (ed.), St John's College Cambridge: A History (2011).
Our students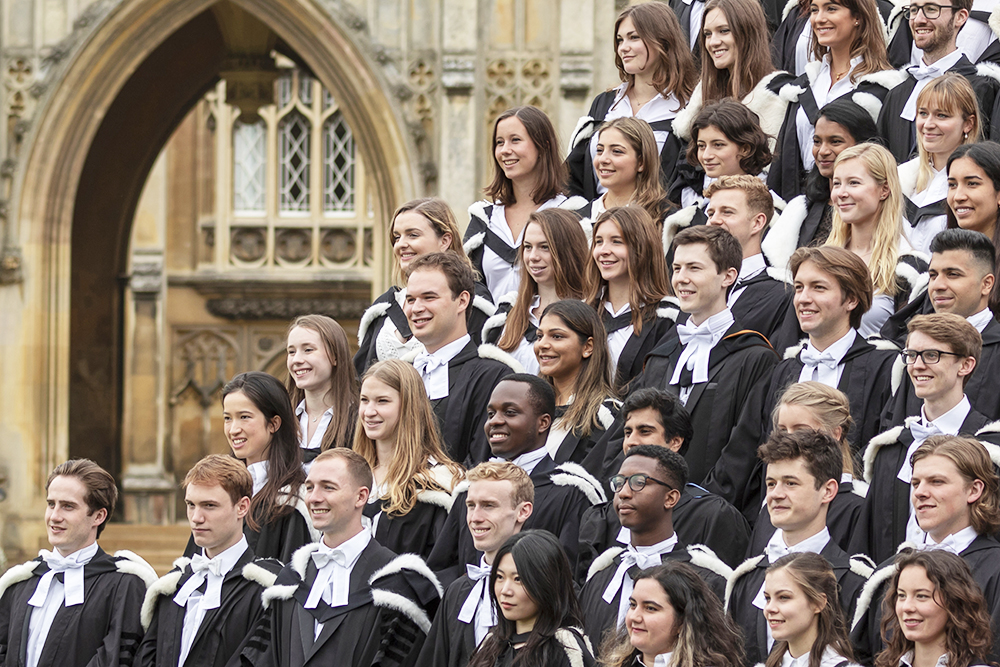 The College has a long history of educating people from all social backgrounds and financial circumstances. Even centuries ago, St John's offered sizarships and scholarships designed to make it possible for academically talented students from less well-off families to benefit from a university education.
Today, we are proudly committed to continuing that tradition with a thriving programme of access and outreach initiatives geared towards encouraging the very best students to apply wherever they are from. Together with the University of Cambridge and its flagship Cambridge Bursary Scheme, we also provide financial help for those who need extra support in meeting the costs of a university education, through programmes such as our College studentships.
If you are interested in applying to St John's, you can find out more by looking at the "Study Here" section of this website.