Extracurricular work sees students honoured for supporting and improving education
"The support and solidarity that students with experience of intermission can offer one another is invaluable"
Two students at St John's have been recognised by the University of Cambridge for their outstanding contribution to improving the education of their peers.
Emily Winson-Bushby, a second-year undergraduate reading Natural Sciences, was selected as a winner in the category of Peer Support of the Outstanding Student Contribution to Education Award (OSCEA) run by the University's Cambridge Centre for Teaching and Learning (CCTL). Nishant Gokhale, a second-year PhD student in the Faculty of Law, was Highly Commended in the category of Inclusive Practice.
Following a successful award pilot last year, the CCTL received 'an impressive set of nominations' for the OSCEA 2020, which recognises the contribution that students make to enhancing educational practices at the University, and to improving the learning experiences of their peers. Many of this year's nominations reflect the changing circumstances during the pandemic and celebrate the 'extraordinary efforts' students took to support their peers. There are five award categories: Peer Support, Inclusive Practice, Access and Outreach, Innovative Practice, and Academic or College Representative.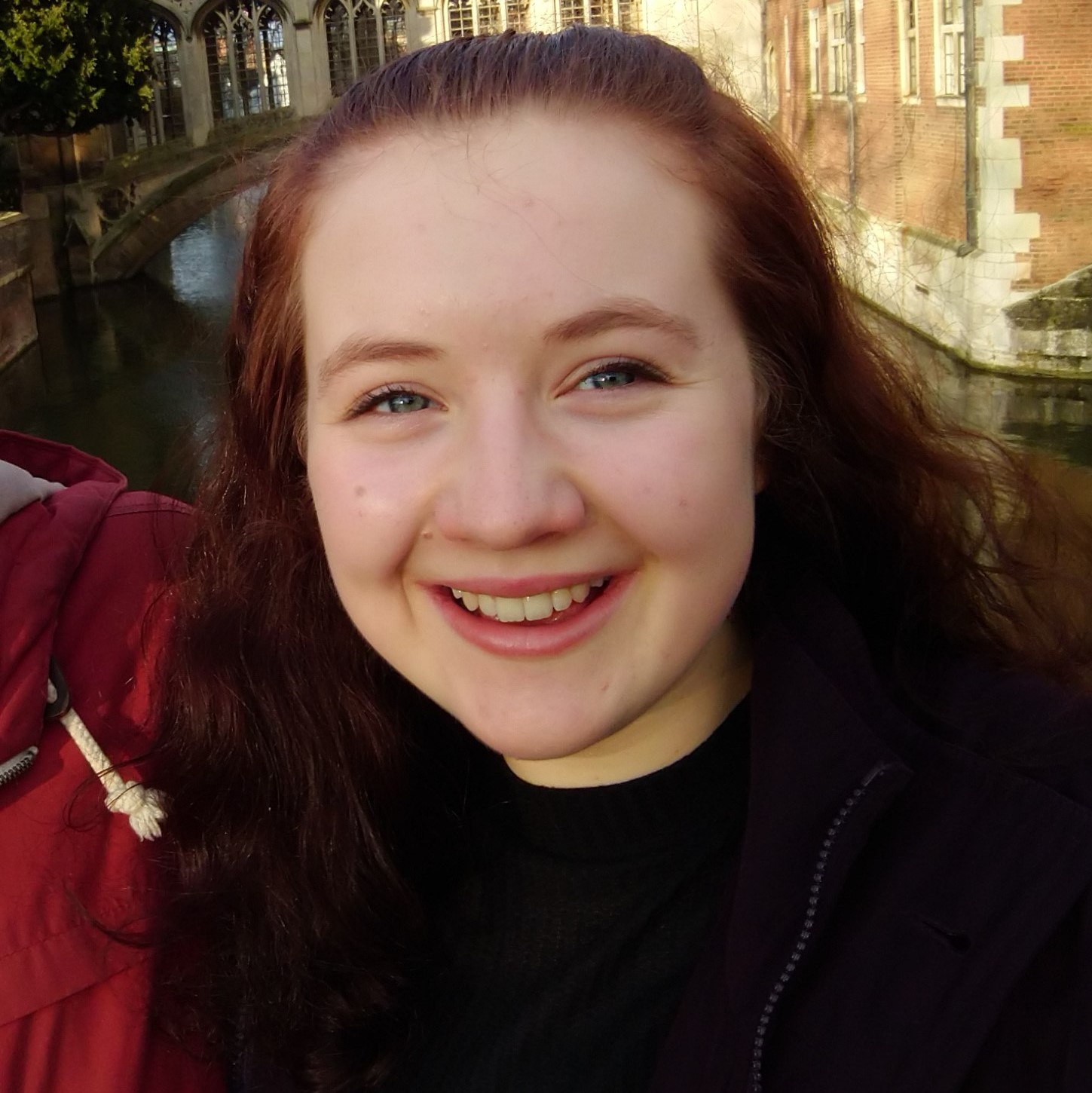 The Peer Support award, which Emily jointly won with Ellie Payne, a third-year undergraduate at Queens' College, honours students for their outstanding voluntary contributions to supporting their peers' learning in small or large ways. Emily and Ellie were nominated for their initiative and dedication in setting up systems of support for students engaging with the process of 'intermission' —  taking time out from a degree course. As an Intermitting Students' Rep for the Cambridge Student Union Disabled Students' Campaign (DSC), Emily helps to host regular 'intermission socials' and updates and moderates the DSC Intermission Facebook group, as well as supporting individual students.
Emily said: "The intermission socials are a place for students who are intermitting, have intermitted or are considering intermission to get together and have a friendly chat; the DSC Intermission Facebook group is a supportive space in which intermitting students can seek and offer help and advice. Intermission itself can be a very isolating process, so it's vitally important that intermitting students get an opportunity to interact with other students who are having the same experience — the support and solidarity that students with experience of intermission can offer one another is invaluable, and it has been wonderful to be able to facilitate that."
The students' work has also led to the creation of permanent positions on the DSC committee. Their nominator's citation reads: "The peer support given to students has ranged from practical advice to a listening ear and an opportunity to make friends in similar circumstances… We owe so much to them for all they have done to help students continue with their studies and move forward in a way that works for them."
"Indigenous issues need to be taken seriously by academic institutions by having more indigenous students and scholars"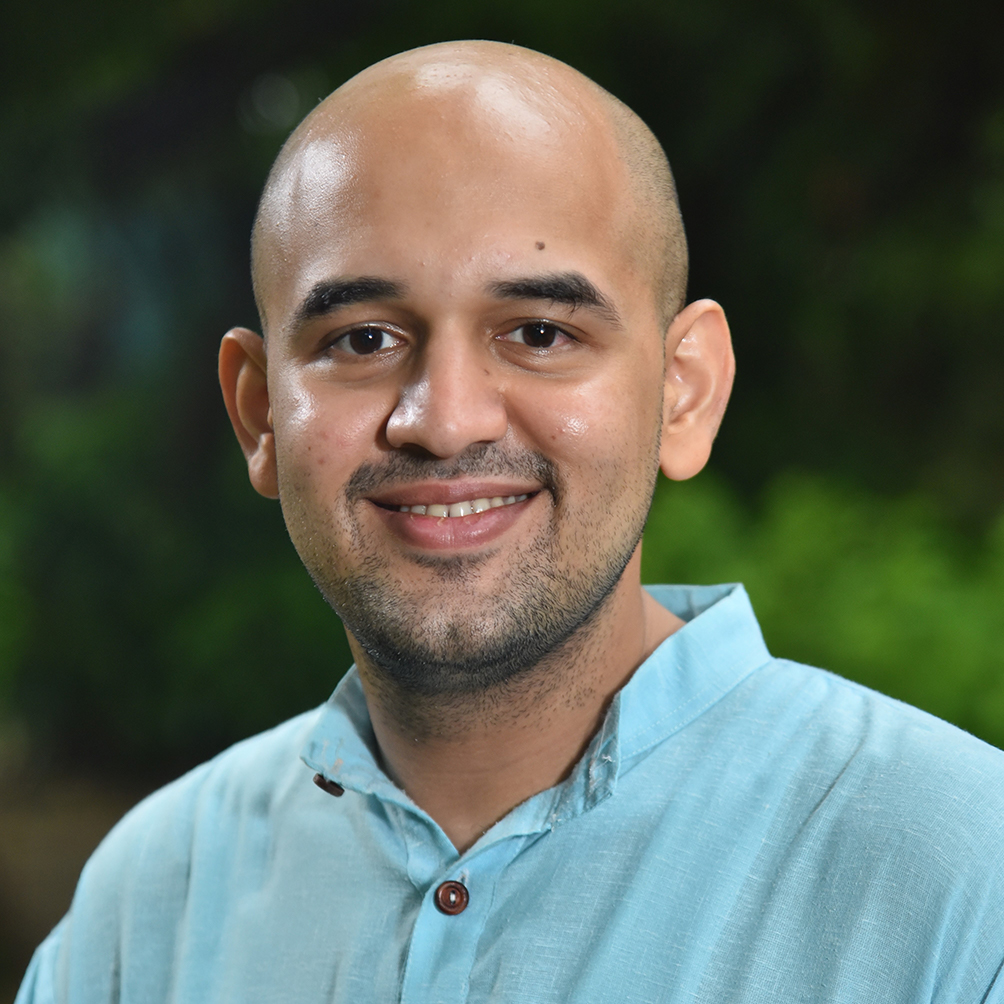 The Inclusive Practice award acknowledges the outstanding work undertaken by students in giving voice to underrepresented peers, and in driving initiatives to improve the educational experience of all. Nishant was Highly Commended along with Oliver Antczak, a PhD student at Downing College, for creating the Indigenous Studies Discussion Group. In Michaelmas Term 2019, the two men realised there was no permanent forum for discussing indigenous issues at Cambridge, and started a small in-person reading group to discuss writings by indigenous authors. Later, speakers were invited to the monthly meetings and, when the pandemic hit, the group was able to swiftly move online, in part thanks to support from the Cambridge Heritage Research Centre. The group has now held several virtual events, with its November meeting featuring 200 participants across the globe.
Nishant, who is researching the legal history of England's East India Company and its relations with the indigenous Bhils of western India in the 19th century, was previously a criminal defence lawyer in India and was later employed at a rural library-cum-research centre that worked with indigenous communities. "In many ways, my current work emerges from my work prior to starting my PhD," he said. "Some of our sessions have focused on experiences — and significantly voices — of adivasi and tribal communities in India, though each session has a different thematic focus. While it does not directly always relate to my present research, it provides an invaluable opportunity to explore ideas, keep abreast of new happenings in indigenous studies and enables dialogue with indigenous and non-indigenous scholars, artists and activists who are experts in their respective fields."
He said it is 'a great honour' to be recognised in the CCTL award programme, adding: "We are excited by how much interest this reading group has generated. Indigenous issues need to be taken seriously by academic institutions by having more indigenous students and scholars and to ensure that discussions about indigenous issues become a regular feature of intellectual life at Cambridge and always include the voices of the communities they interact with. We are grateful for the award and hope that it strengthens the impetus for a change in academic discourse and practice that is overdue."
Nishant urges anyone who is interested or involved in indigenous topics to get in touch and attend future sessions. The group is also looking for collaborators and supporters to help it grow, organise ambitious events and reach larger audiences. Sign up for the group's mailing list and watch recordings of events, or keep updated on its Twitter or Facebook pages.
Published: 17/12/20