Free menstrual cups offered to St John's students
""This project shows College's commitment to improving students' quality of life and promoting environmentally friendly ways of living."
A project to provide free sustainable sanitary products to St John's students has been launched after it received financial backing from the College. 
The new scheme aims to provide a sustainable alternative to single-use sanitary products that see 200,000 tonnes of waste go to landfill or end up in waterways every year in the UK alone. It also tries to tackle the issue of period poverty, which affects at least 500 million girls and women across the globe who lack easy or affordable access to hygienic menstrual items. 
Gabriela Montejo-Kovacevich, a fourth-year PhD student in Zoology and one of the welfare officers in the SBR at St John's, discovered the environmental impact of sanitary products last year while researching ways to reduce the amount of plastic waste at home. After buying a reusable silicone menstrual cup, which can last up to 10 years, she was a convert.
She said: "Initially, I was hesitant to try menstrual cups, but once I made the switch I was surprised that they were not the go-to product. Menstrual cups provide 12 hours of freedom, no plastic waste and can tackle period poverty for women that can't easily access menstrual products. I wanted to spread the word, and thought College was the perfect medium to do so."
Gabriela applied to the St John's College Annual Fund in January for £1,000 to provide free menstrual cups to students. The Fund supports innovative projects of up to £25,000 a year that benefit St John's and any resident member can apply. The funding was approved and the project has now been successfully launched. More than 50 students have already requested a menstrual cup, which are sponsored by the company, OrganiCup, and normally cost £15 each. No plastic, allergens or chemicals are used in the cups, which are also vegan, and students trying them for the first time are encouraged to talk and support each other while they get used to them.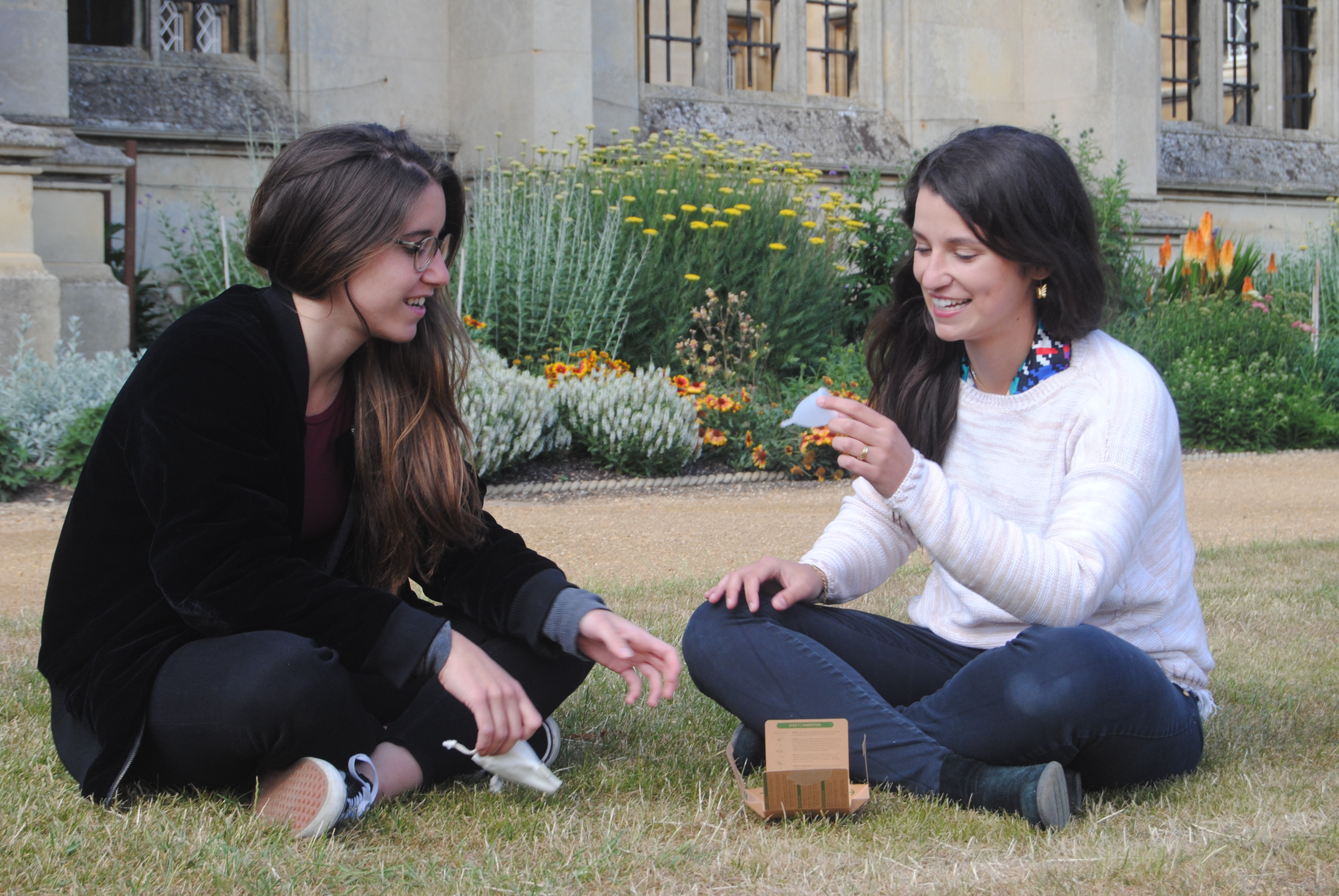 Most disposal sanitary products contain plastics and a cocktail of chemicals. Friends of the Earth has reported that up to 2 billion menstrual items are flushed down toilets every year in Britain. Menstrual cups have been growing in usage over the last few years and are popular with athletes because they provide freedom from the inconvenience of sanitary products as well as being a green option. Gabriela hopes that increasing the popularity of the cups among students will not only help to reduce non-biodegradable waste but also tackle taboos around periods and ensure no-one faces period poverty during or after their studies.
She added: "I was extremely pleased to find out that College would so generously support this project, it shows their commitment to improving students' quality of life and promoting environmentally friendly ways of living."
Madalena Limão, Creative Project Manager at OrganiCups, said: "As per our company's mission, we aim to make an impact on economical, social and cultural scales. Supporting schools and universities to distribute menstrual cups on campus not only helps students live a more comfortable life – on their periods and financially – it also opens the door to a change of habits and an increased concern for sustainability in the coming generations."
Free menstrual cups are available to all current St John's students and can be requested via this Google form.
Donate to PeriodLink, a charity fighting period poverty.
Published: 10/6/2020