Coronavirus self-isolation blogs
Self-isolation blogs
Self-isolation is usually only something our students have to do when they have a deadline. But as social distancing is the key to saving lives during the Covid-19 pandemic, the majority of our undergraduate and postgraduate community left Cambridge to travel back to their family homes.
Some have stayed at St John's and we are committed to looking after them. Do have a look at the coronavirus section of our website for more information about how the College is operating during the global lockdown.
To keep our ever-strong sense of St John's community spirit alive, we have asked a group of students, staff and Fellows to regularly write about their lives for us over the coming week - take a look at their blogs below.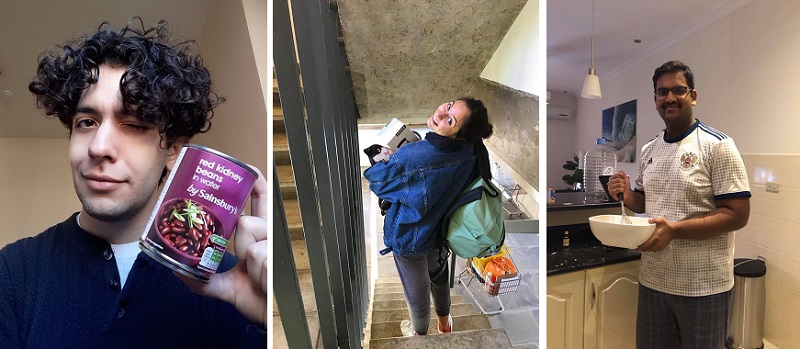 Alejandro Lemus-Gomez  Davies-Jackson Scholar reading Modern and Medieval languages
Matthew Seah  PhD student and orthopaedic surgeon
Carrie Tan  Economics undergraduate
Ahu Aydin  Physics undergraduate
Bhanu Balusu  Engineering undergraduate
Professor Mete Atatüre Fellow in Natural Sciences (Physical)
Tom Hasson, Jess Chan, and Sebastian Venter  Self isolation vlog
Samantha Islam  PhD student in the Department of Engineering