The Company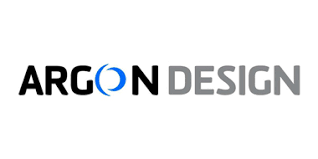 Argon Design is a 25-person design consultancy covering software development (40%), IP development (40%) and hardware design(20%). They have customers ranging from small innovative start-ups who need them to help define and create their first product, up to large multi-nationals such as Google and ARM. As a consultancy, they work on a variety of projects, in several different market areas, so they can provide an excellent learning environment for both interns and young graduates, who wish to do software and hardware design using a wide range of technologies.
5 out of their 20 engineering staff first worked there as summer interns, so they are great believers in the intern process, both for Argon Design and for the students themselves. In summer 2016, they had three interns working as part of their ten person team, on their innovative and unique video stitching IP, http://www.argondesign.com/products/argon360/, which was then licensed to a lead customer in China.
The Opportunity
Role
They will provide a 'real' project for you to work on, either to create IP for Argon, or to work on a consultancy customer project. Typically you would work with other Argon staff as part of a small team. The work would be software development, hardware design or IP development (for FPGA/chip level design).
Requirements
Requirements
They are looking for a Maths or Computer Science finalist who is on course to receive a First and is passionate about problem solving and mathematics, hardware or software design. Ideally this would also be demonstrated by home projects outside of their University studies.
Testimonial
Testimonial
Eshan Singhal did an internship at Argon Design after completing the second year of his studies in Mathematics at St John's. Eshan worked on a high quality, real time, 360 degree video stitching product and he was tasked with building the video compression and decompression blocks.
"During my time at Argon Design, I developed both software and hardware skills, working alongside fantastic engineers with a real emphasis on producing top quality code. Everybody was happy to help me with any problems I faced and I had a fantastic summer working there!"