MS Browne 1434 p.59
Appears in manuscript:
Manuscript description
(Left) Illustration depicting Caliph Harun al-Rashid and the barber in a bath house. The detail (below) shows the barber shaving the Caliph's head. From p.59 of MS Browne 1434, the Khamsa of Nizami (Persian, 1540). This story comes from the first part of theKhamsa, 'The Treasury of Mysteries'.
Manuscript image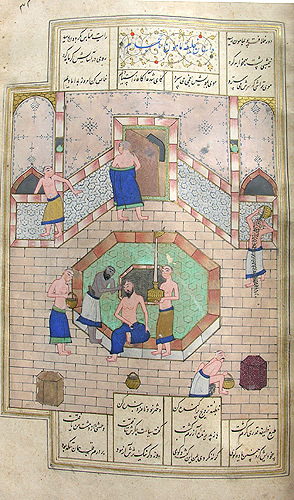 manuimage_secondary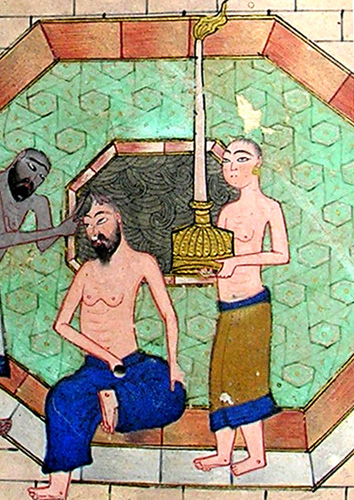 Related manuscript images