MS Browne 1434 p.129
Appears in manuscript:
Manuscript description
Illustration depicting a mounted battle between Khosrow and Bahram Chubina. The detail (below) shows warriors fighting and a war elephant. From p.129 of MS Browne 1434, the Khamsa of Nizami (Persian, 1540). This story comes from the second part of the Khamsa, 'Khosrow and Shirin'.
Manuscript image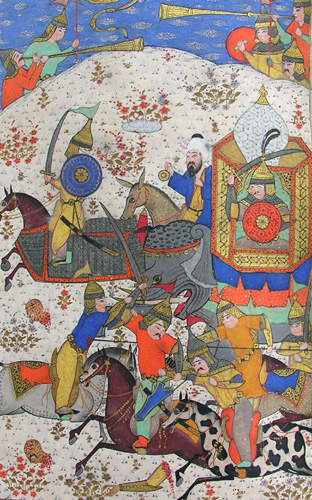 manuimage_secondary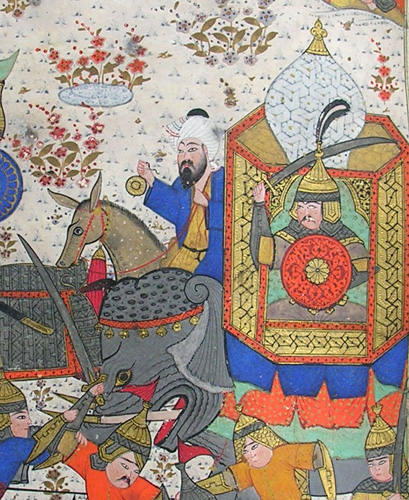 Related manuscript images