MS Browne 1434 p.26
Appears in manuscript:
Manuscript description
(Left) Illustration depicting King Nushirwan listening to the owls on the ruined palace. The detail (below) shows the King in consultation with his Vizier. From p.26 of MS Browne 1434, the Khamsa of Nizami (Persian, 1540). This story comes from the first part of the Khamsa, 'The Treasury of Mysteries'.
Manuscript image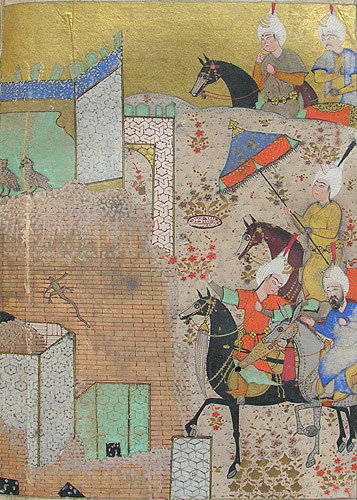 manuimage_secondary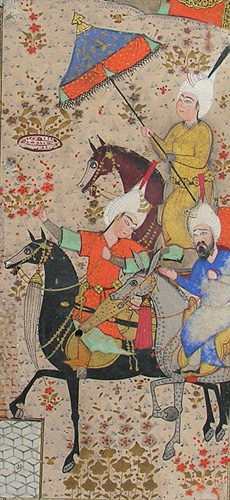 Related manuscript images