MS Browne 1434 p.211
Appears in manuscript:
Manuscript description
Illustration depicting Khosrow and Shirin celebrating at a feast in the open air. The detail (below) may depict the musical contest between Kosrow and Shirin's favourite musicians, Barbad, playing the lute, and Nagisa, playing the harp. From p.211 of MS Browne 1434, the Khamsa of Nizami (Persian, 1540). This scene comes from the second part of the Khamsa, 'Khosrow and Shirin'.
Manuscript image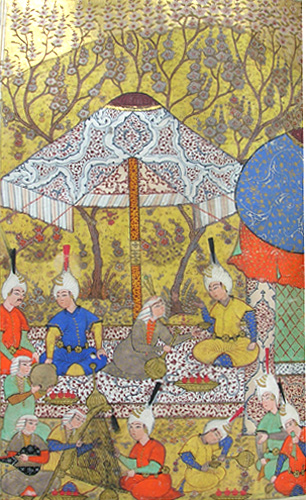 manuimage_secondary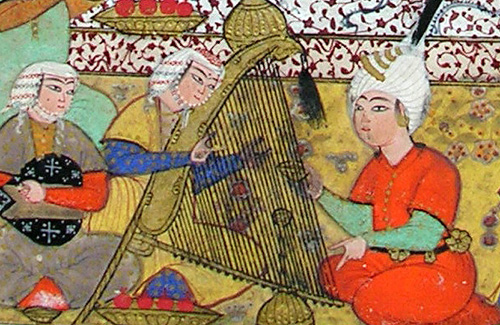 Related manuscript images