MS A.4(I) f.1r
Appears in manuscript:
Manuscript description
Illumination including a miniature, initial, and borders from f.1r of MS A.4(I), Guido da Baysio's commentary on the Liber Sextus Decretalium (English, c. 1335-50). The miniature (detail below) shows a seated Pope beside a bookcase attended by three cardinals and two doctors. The initial U depicts a doctor holding a book, with an attendant. As well as figures and grotesques, the borders contain two shields, incorporating the arms of Mortimer of Attleborough and Brewes of Stinton.
Manuscript image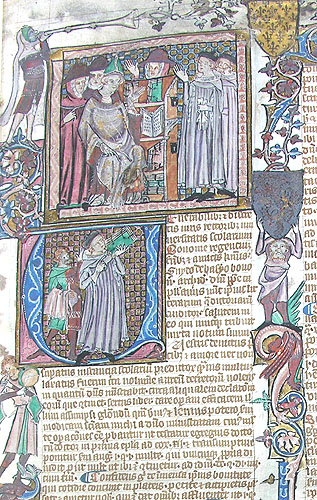 manuimage_secondary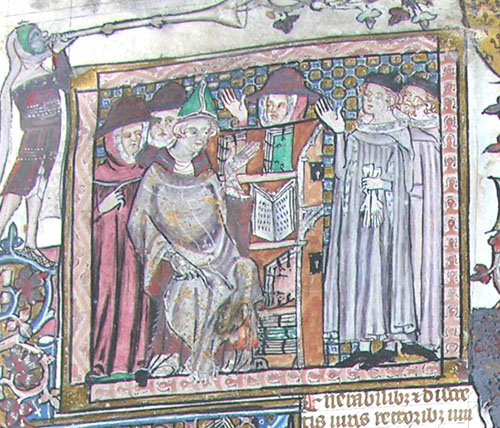 Related manuscript images