St John's victorious in Cuppers final against Queens' College
St John's College enjoyed a 35-13 victory against Queens' College in the Cambridge University Rugby Football Union Cuppers final at Grange Road on Saturday. This was their fourth win in five years.
Queens' College played their first Cuppers final for 33 years, and they gave a defensive performance despite being under considerable pressure, competing right until the end of the match. The team have risen from Division Five to Division Three over the course of the season.
Both teams brought a substantial number of lively and vocal supporters to the game, with John's followers singing from song sheets to show their support.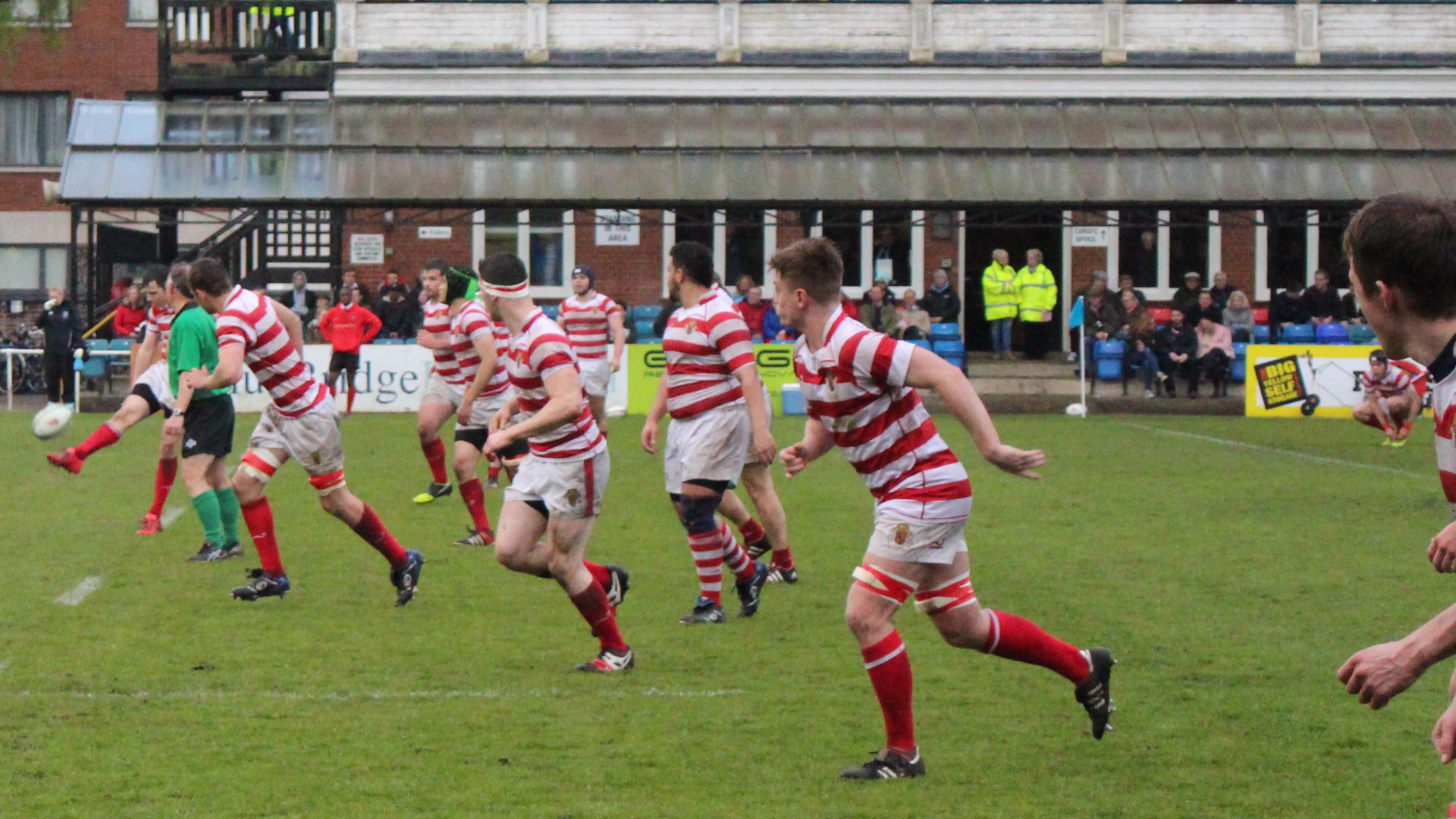 The Redboys in action
The first few minutes were fast paced, and an early penalty from George Griffiths put the Redboys in the lead, but Callum Young levelled it out to 3-3 after 10 minutes of play. Queens' leapt ahead with a touchdown from Alex Robert-Huxley, making it 8-3 to Queens'. John's raced to break through with a touch down from scrum-half Jacob Heath, converted by Griffiths to make it 10-3.
During the second half, John's extended their lead through another penalty by Griffiths, a touchdown by Dillon-Kelly converted by Griffiths making it a 20-8 lead, followed by another penalty. Queens' continued to fight back, with Capstick Dale scoring a try on the overlap, but John's came back with a touch down from Max Antcliff. The match concluded with a impressive score of 35-13 to St John's.
Squad for the Cuppers final: Saunter; Ashworth, McAllister, Griffiths, Sebabayake; Blick, Heath; Dean, Dillon-Kelly, Moros, Fitzsimmons, Friend, Smith, Moore, Antcliff.
Reserves: Somers, Zarrabian, Obiri, Hughes, Laudage, McClune, Stensrud, Lodge.