The St John's College Archive Centre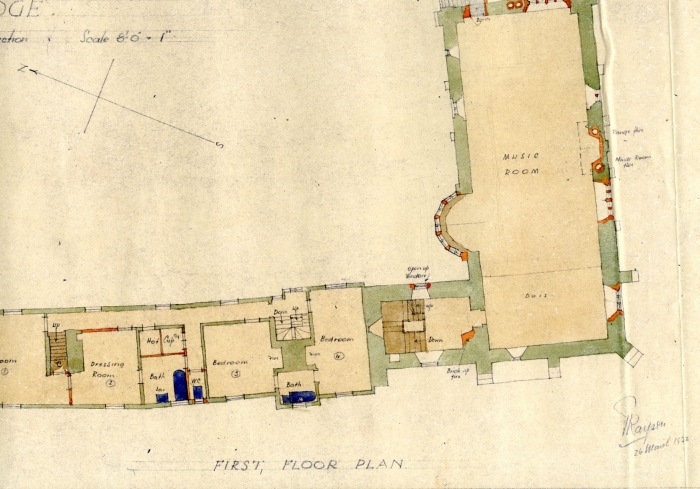 Plan of Pythagoras and Merton Hall c.1932
From the late 1960s to the early 2000s, the School of Pythagoras was a venue for a range of readings, lectures and dramatic performances. In 2011, however, St. John's College approved plans to give the School a new purpose by transforming it into a modern Archive Centre, a three-year project which entailed a major refurbishment of the existing structure.
There were several reasons why it was a good time to change. The ongoing renovation work to the Old Divinity School on All Saints' Passage, completed in 2012, included the construction of a 180-seat lecture theatre and negated the need to retain the School of Pythagoras for a purpose to which it had always been ill-suited and under-used.
Furthermore, the College Archives were at that time poorly-housed on the ground floor of Staircase I, New Court, and in the New Court cellars. As archival material needs to be stored in very specific temperature and humidity-controlled conditions, it was agreed that it would be far better for the entire collection if it could be transferred into a building carefully designed to meet the precise set of environmental standards.
The College commissioned architect Oliver Caroe to produce the designs for the new Archives Centre and by June 2012, the approvals process was complete. Given the status of the School as a Grade-I listed building, the College was required to demonstrate that any refurbishment would be carried out carefully and with consideration for the School's historic architecture.
Initial work started in October 2012 and was completed in spring 2014, with the process of transferring the archival material – which included more than nine hundred boxes of documents - from New Court to the School taking place in July 2014. The Archive Centre was officially opened by HRH The Duke of Cambridge on the 15th October 2015.
In addition to the project, on-site excavations were carried out by the Cambridge Archaeological Unit (CAU) between the 4th July 2012 and 8th April 2013. Building on the work of previous archaelogical investigations in and around the School of Pythagoras, the CAU report for the 2012-2013 excavations highlighted new evidence of Roman activity. To take a look at the full findings, visit http://archaeologydataservice.ac.uk/archives/view/greylit/details.cfm?id=33879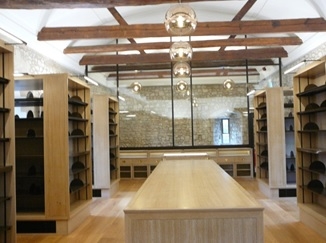 The Archives Centre today