New artist's impressions released of community hub
Designs of new Buttery, Bar and Café are revealed
The revamp of the south-west corner of Second Court to transform it into a contemporary social centre is continuing apace and new images showing the proposed transformation have been produced.
The artist's impressions show what the new Buttery, Bar and Café will look like once the building project is finished and the College's 17th-century Second Court is restored as the social centre of the College.
The new Buttery, Bar and Café are expected to open during the Michaelmas Term.
The Buttery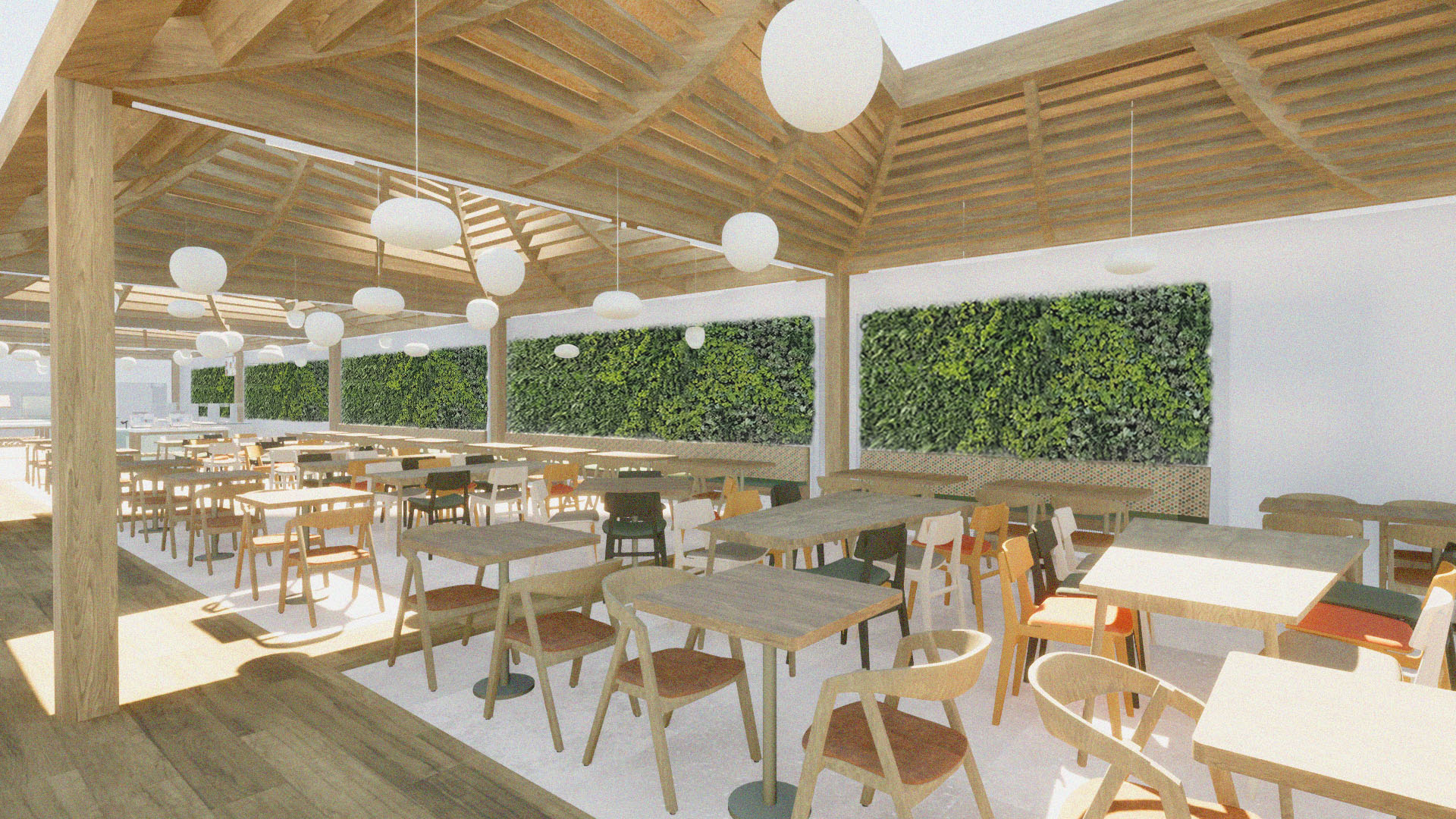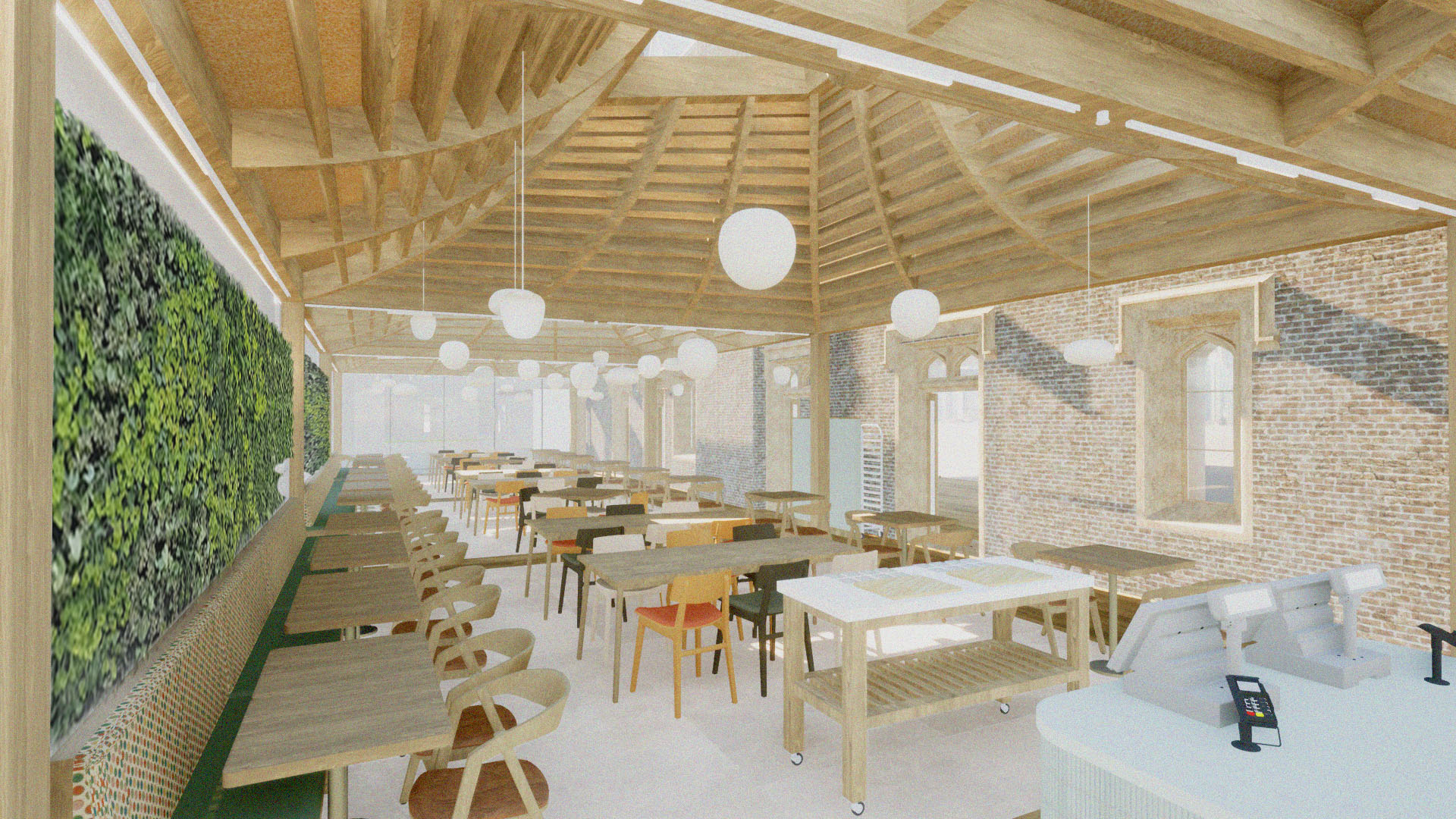 The Café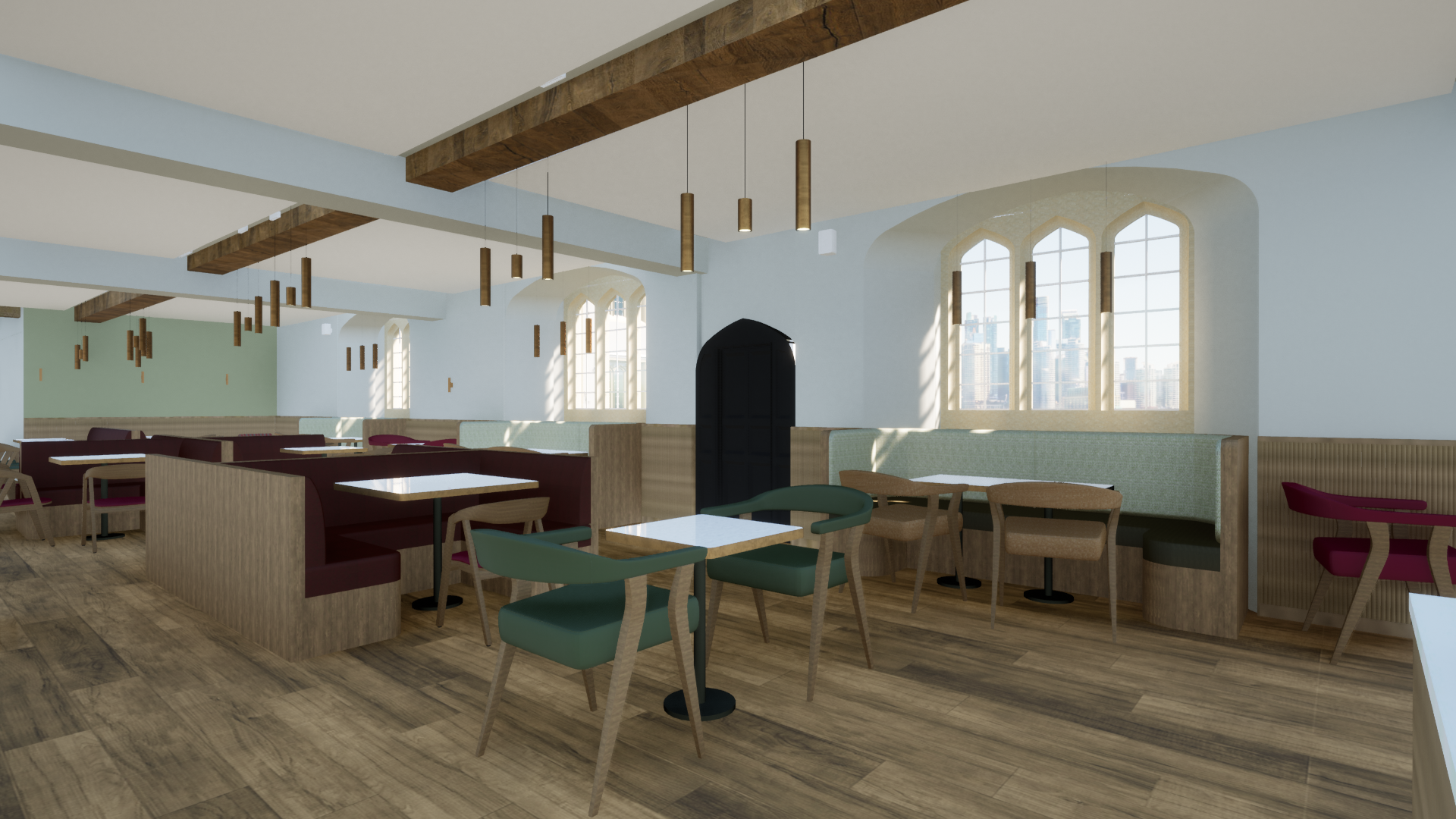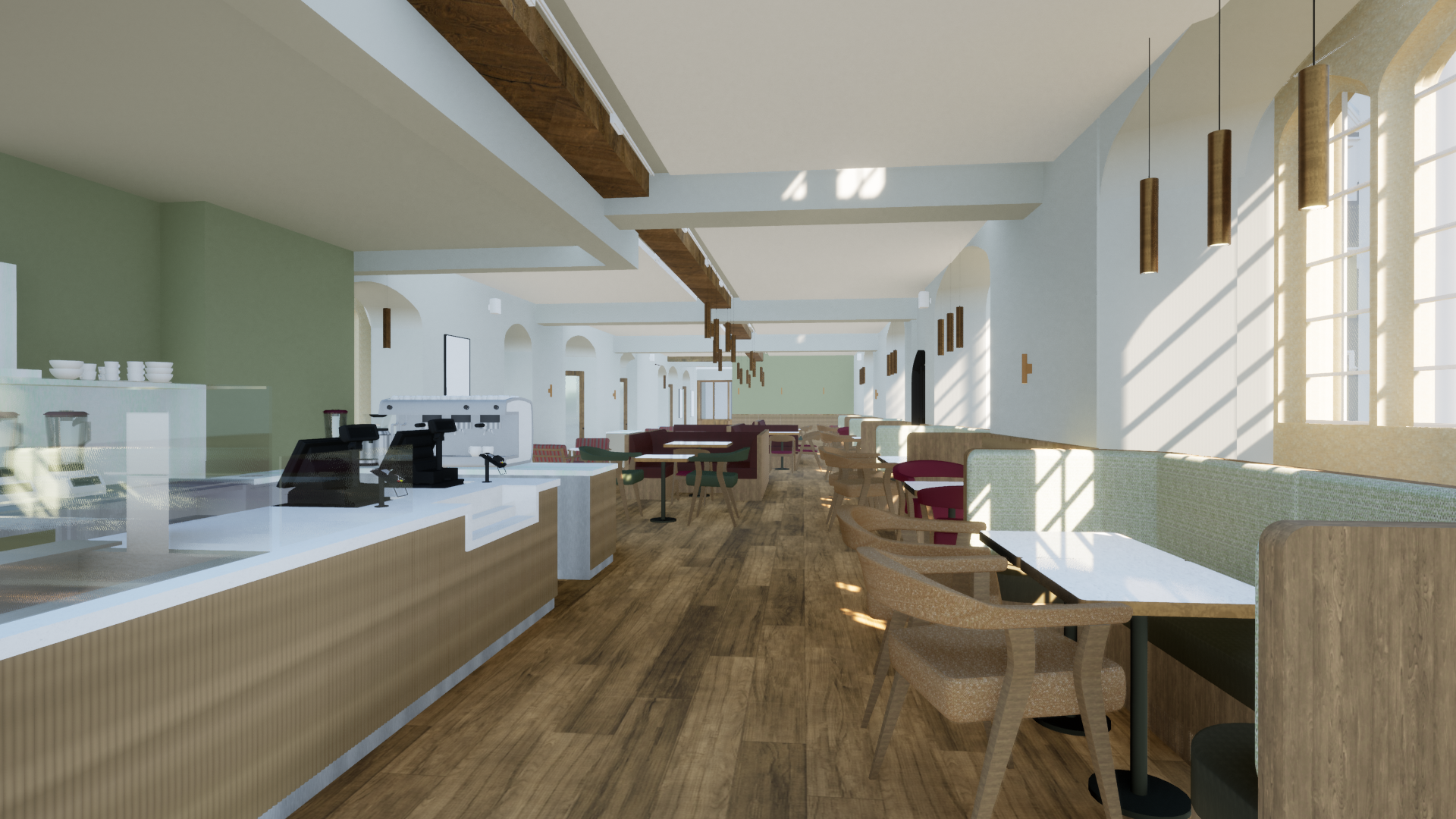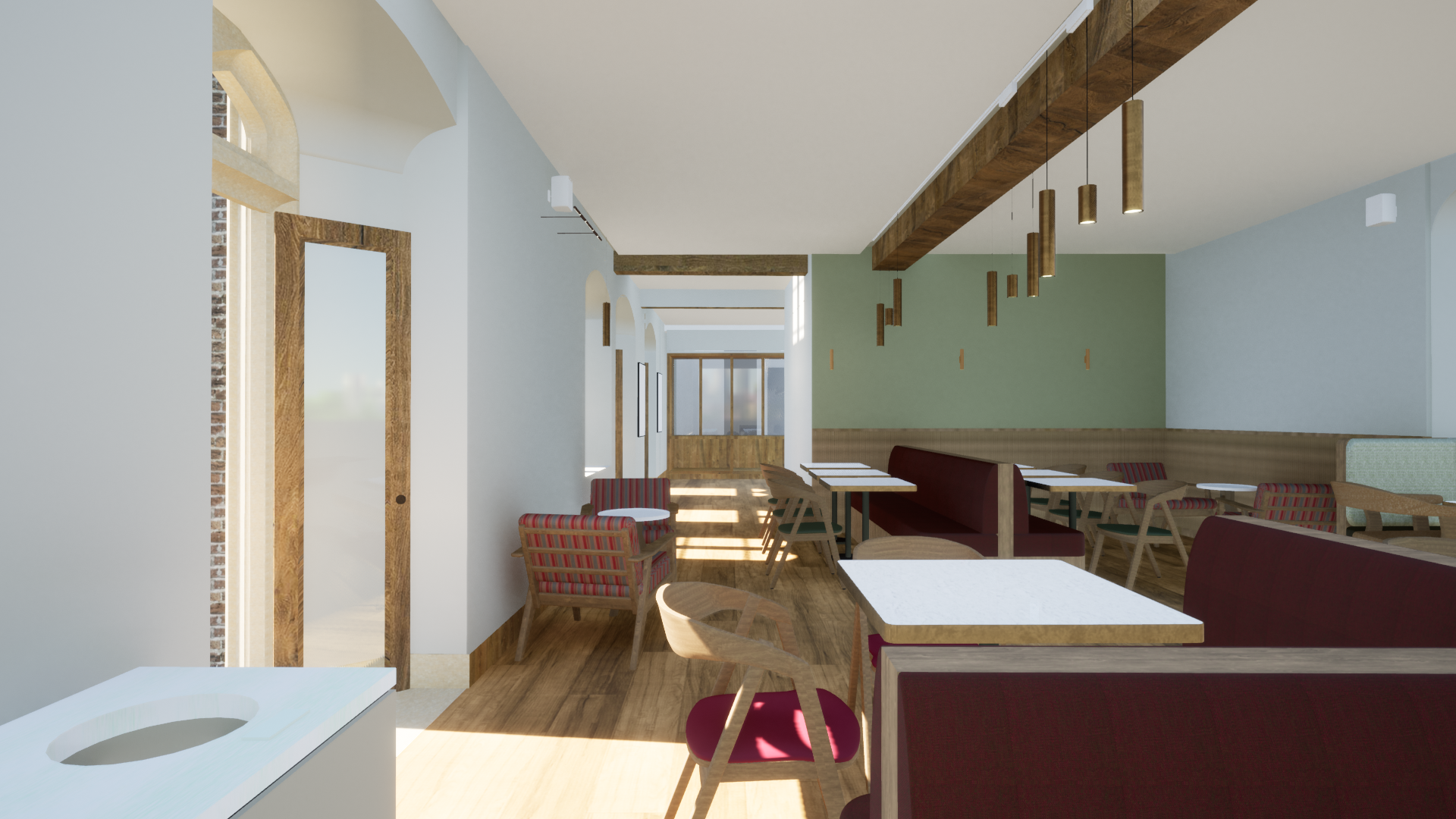 The Bar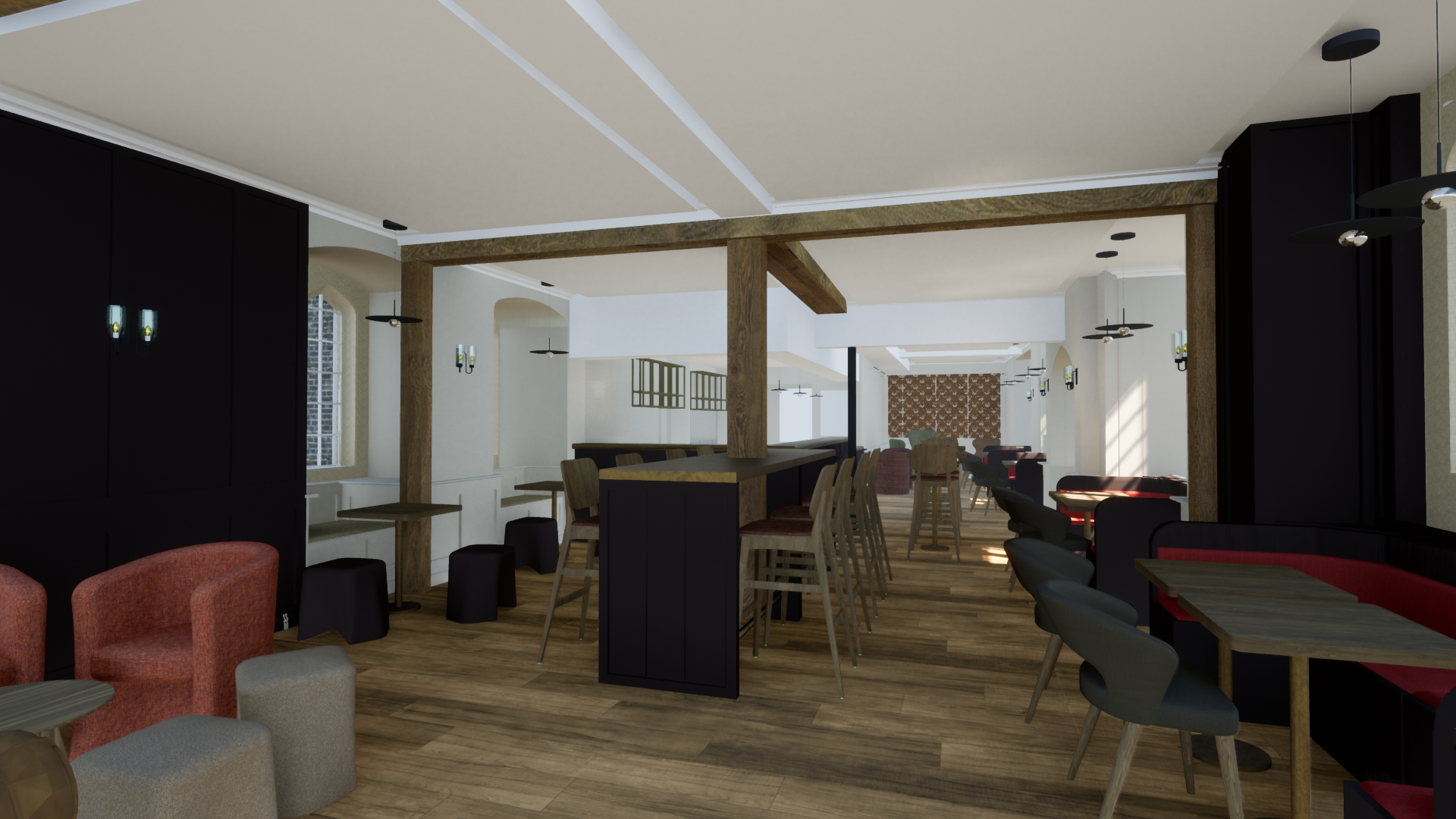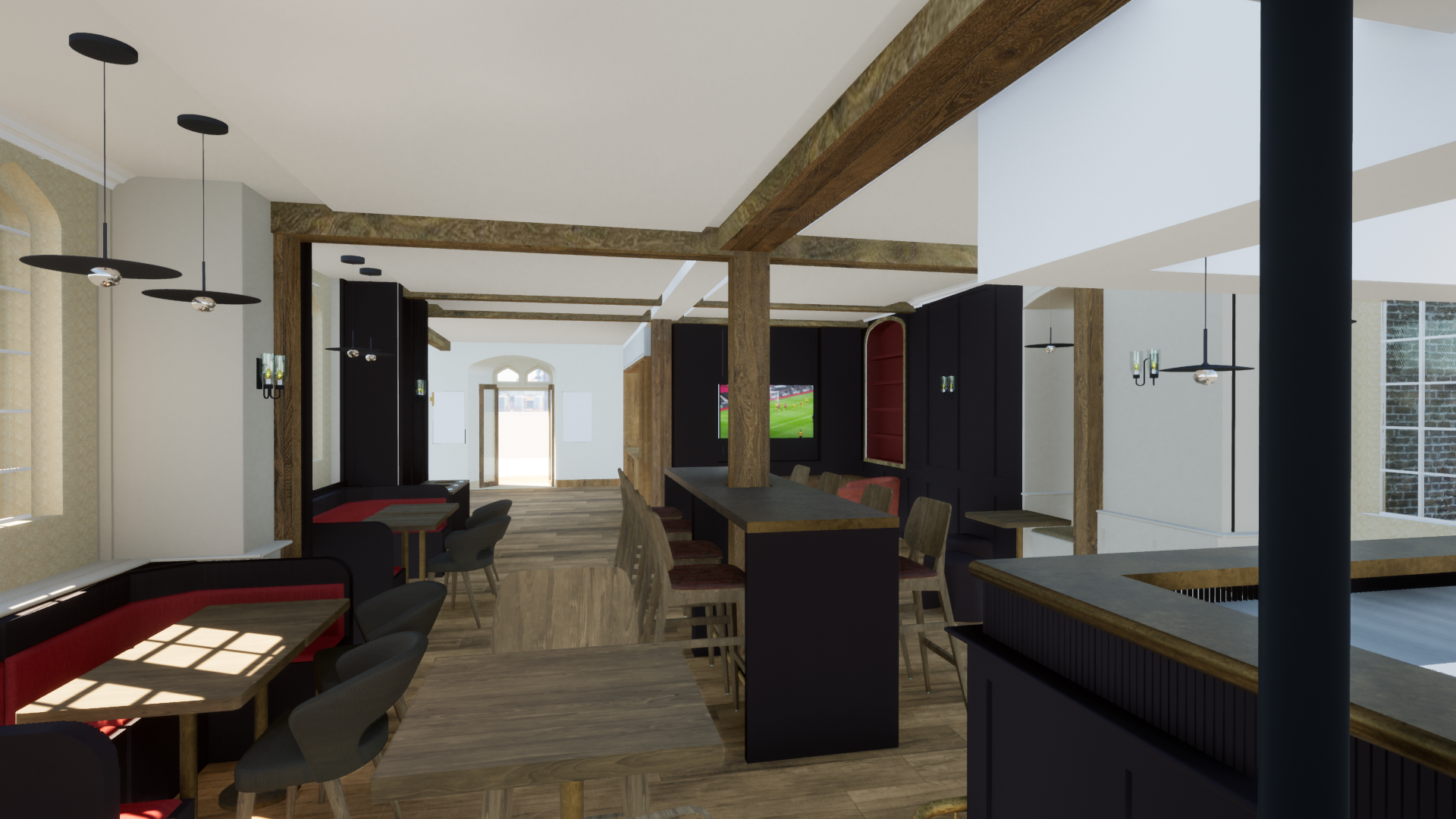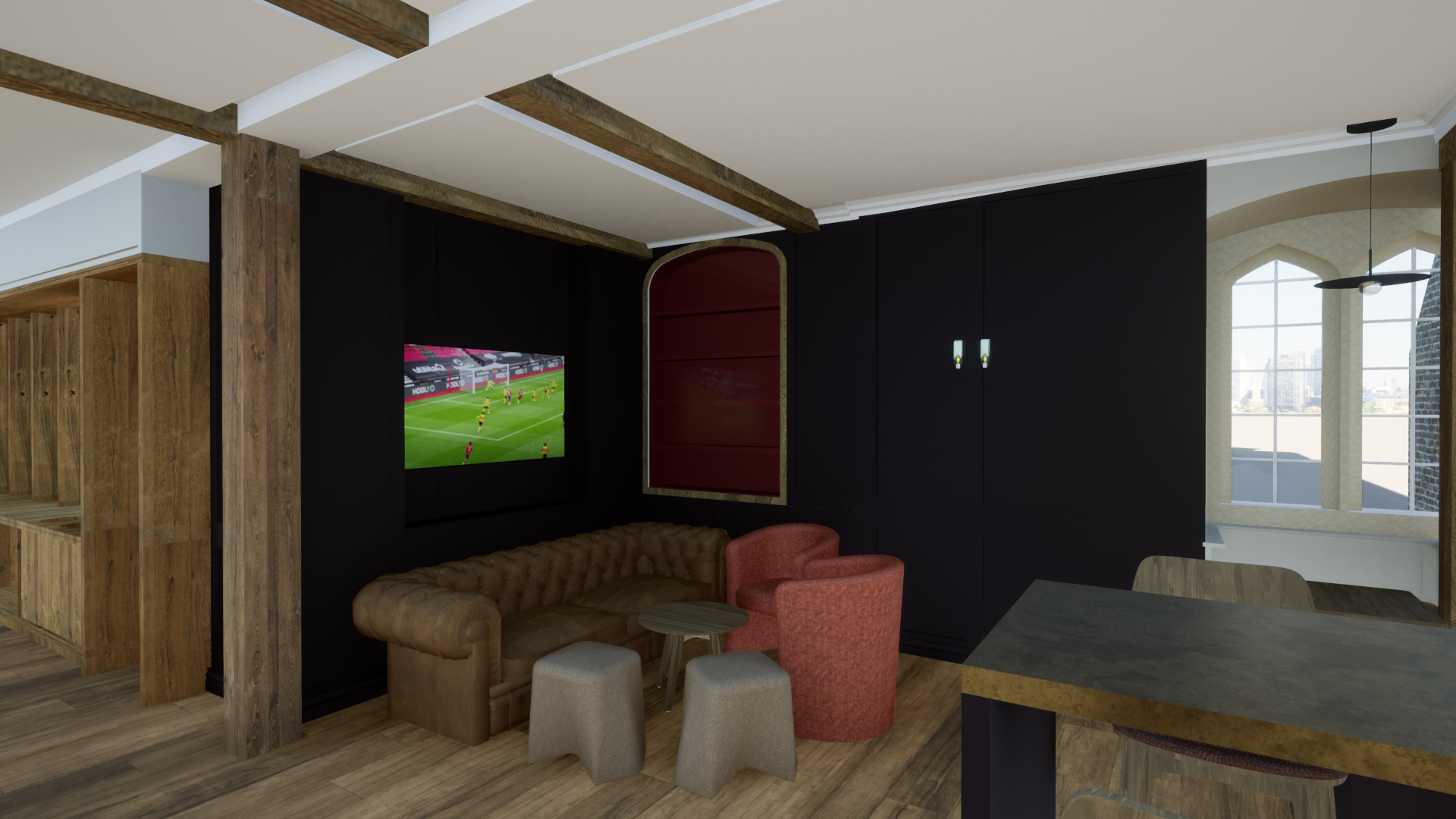 Published 1/6/2022