MS H.5 f.8r
Appears in manuscript:
Manuscript description
King Minos depicted as a judge in Hell, with a scholar and a courtier beside him. Two semi-nude prisoners are led before him. From f.8r of MS H.5, Stephen Scrope's Middle English translation of Christine de Pizan's Epistre Othéa, a work comprising moral tales. English, c.1450-55.
Manuscript image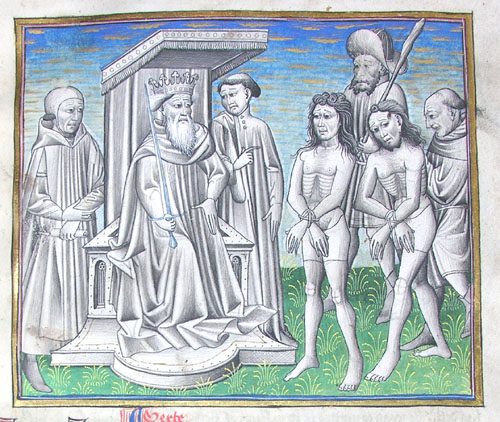 Related manuscript images