MS H.5 f.1r
Appears in manuscript:
Manuscript description
Presentation scene attributed to the artist William Abell (d.1474): a finely dressed man (possibly Stephen Scrope, the translator) hands a book to a seated nobleman (perhaps Humphrey Stafford, Duke of Buckingham), while courtiers stand by. From the opening of MS H.5, Stephen Scrope's Middle English translation of Christine de Pizan's Epistre Othéa, a work comprising moral tales. English, c.1450-55.
Manuscript image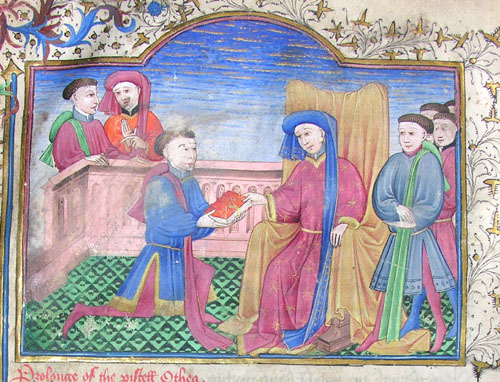 Related manuscript images