MS H.5 f.6r
Appears in manuscript:
Manuscript description
Hercules, wearing armour and the skin of the Nemean lion, battles Cerberus with a club, while Theseus and Pirithous, also in armour, battle demons in a fiery cave. From f.6r of MS H.5, Stephen Scrope's Middle English translation of Christine de Pizan's Epistre Othéa, a work comprising moral tales. English, c.1450-55.
Manuscript image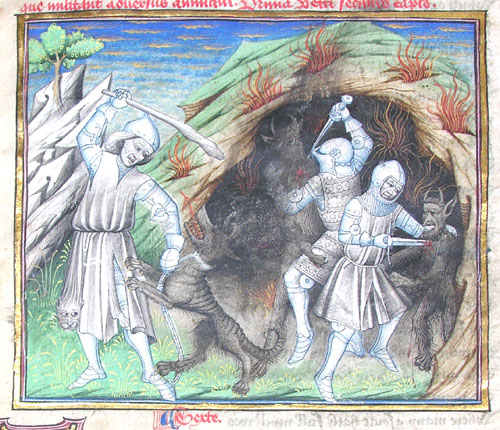 Related manuscript images