MS B.9 f.1r
Appears in manuscript:
Manuscript description
Decoration accompanying the opening of Wace's La Conception. (Left [First]) initial showing a man and a woman kneeling on the left, on the right the Virgin stands resting a book on an altar. (Below [second]) decoration from the lower margin showing a goat eating a tree, and a man with a crossbow shooting at a pig holding a distaff and spindle. From f.1r of MS B.9, a collection of French works (France, second quarter of the 14th century).
Manuscript image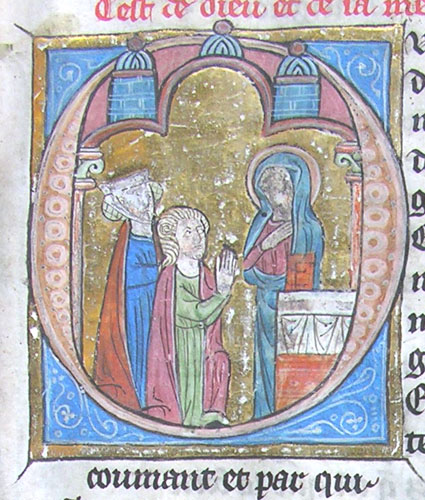 manuimage_secondary

Related manuscript images