MS B.9 f.167r
Appears in manuscript:
Manuscript description
Miniatures accompanying the text of the Somme le Roi, showing (left) two men blowing trumpets, others kneeling before the golden calf, and Moses receiving the tables of the law. (Below) a hunting scene. From f.167r of MS B.9, a collection of French works (France, second quarter of the 14th century).
Manuscript image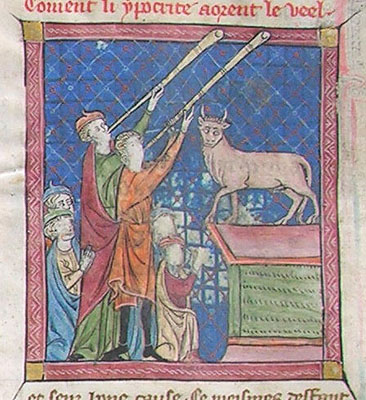 manuimage_secondary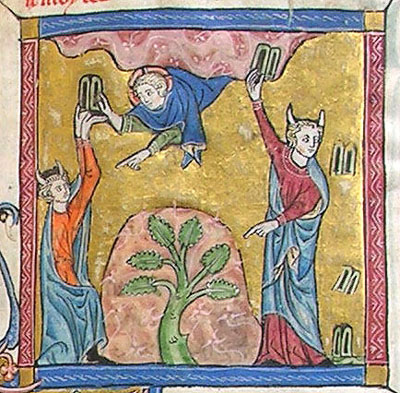 Related manuscript images