MS B.9 f.157r
Appears in manuscript:
Manuscript description
Decoration accompanying the text of the Vies des saints. (Left) miniature showing two men twisting the breasts of St Agatha. (Below) marginal drawings of birds. From f.157r of MS B.9, a collection of French works (France, second quarter of the 14th century).
Manuscript image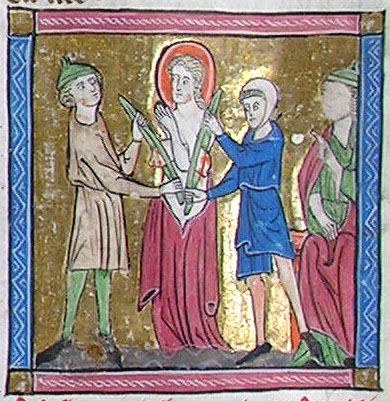 manuimage_secondary

Related manuscript images