15th-century English calfskin binding incorporating a rebus of the name "William Langton" (MS F.19)
Appears in manuscript:
Manuscript description
A detail (first image) from the binding of the oldest printed book in St John's Library (1466). It shows a rebus scored into the leather and incorporated as the central panel. The rebus represents the name Langton, with the letters "Lang" to the bottom right, and a picture of a barrel or "tun" imposed over the L. The person referred to seems to have been William Langton, Chancellor, and later Precentor, of York (d. 1496). The binding (second and third images) also bears stamps that are attributed to the 'Scales Binder'.
From the library of William Crashaw.
Manuscript image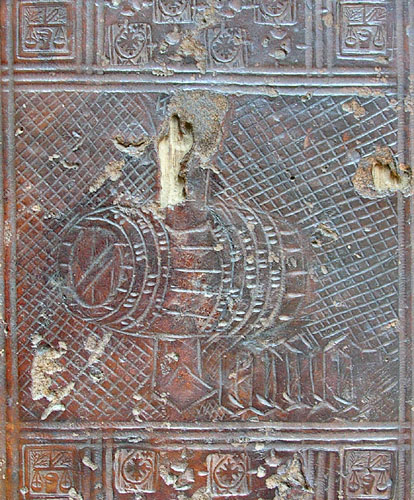 manuimage_secondary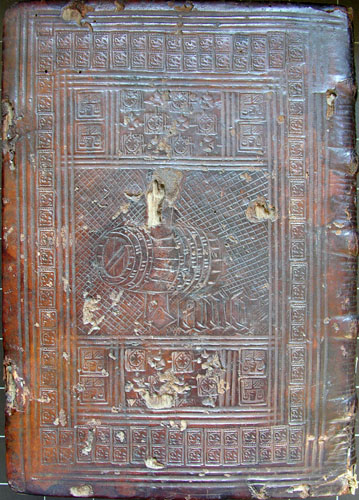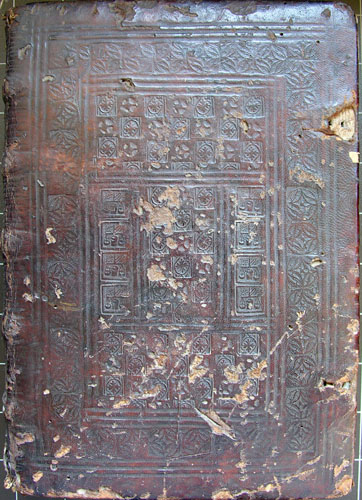 Related manuscript images