Inaugural performances from female a cappella group Aquila and College Jazz Band to take place at St John's
Published: 2/03/2018

The inaugural performances from two newly formed College groups will take place in the Old Divinity School, St John's College, on Tuesday 6 March: Aquila – an all-female a cappella group – and the College Jazz Band.
 
Aquila is a ladies a cappella singing group, founded and directed by Joanna Forbes L'Estrange. The group, comprising students and staff from St John's, will sing music written or arranged by females in celebration of International Women's Day on 8 March. The programme will include folk, gospel, jazz and pop songs by composers such as Eva Cassidy, Sweet Honey in the Rock, The Wailin' Jenny, as well as Joanna Forbes L'Estrange.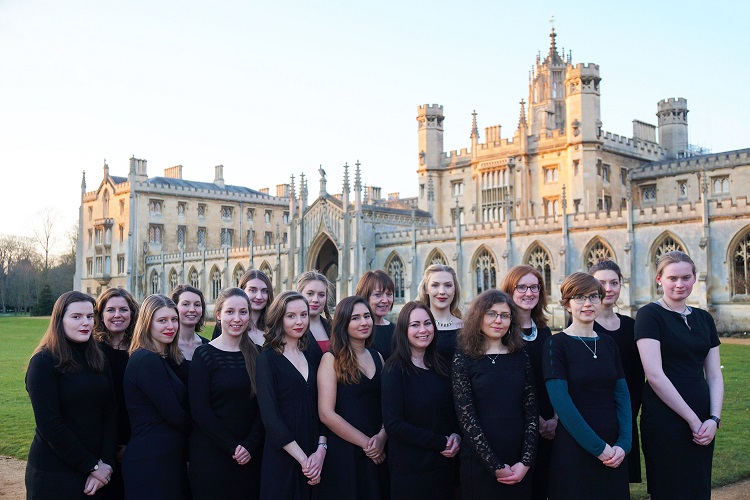 Aquila. Credit: James Beddoe
Joanna, a freelance musician for over 20 years, comes from a family of professional musicians and has coached choirs and a cappella groups all over the world. She toured for seven years as a soprano and Musical Director with The Swingle Singers and recorded and directed six albums. Last year she appeared on television as a judge for a Sky 1 series called Sing: Ultimate A Cappella. "I thought then that there weren't enough all female groups; it's great that the College has one now!" Joanna said.

Joanna was approached by Andrew Nethsingha, Director of Music at St John's, to start up an all-female College a cappella group and she jumped at the chance to be involved. "It's something I'm passionate about," Joanna said. "The opportunity to form a group from scratch and to run it for a few years was very exciting to me. Both of my sons are choristers in the Chapel Choir so it's lovely to be able to be part of the College in this way while they are here. I have always loved coaching groups and I get a huge buzz from watching them improve week by week. I've also written a lot of songs for upper voices and jazz band so I'm hoping that we'll be able to collaborate with Ollie Lepage-Dean's new jazz band for our next appearance!"

The College Jazz Band is directed by Ollie Lepage-Dean, a freelance musician who teaches vocal tuition and ensembles in schools. Ollie was a chorister in St Johns College Choir, and toured extensively with them during this time, and in 2001 he recorded a solo CD with Naxos. He studied at Trinity College of Music and graduated in 2011. He is the vocalist and keyboard player in six-piece jazz band Mode9, for which he writes and arranges most of the music. The band will be performing live at Jazz @John's on 27 April.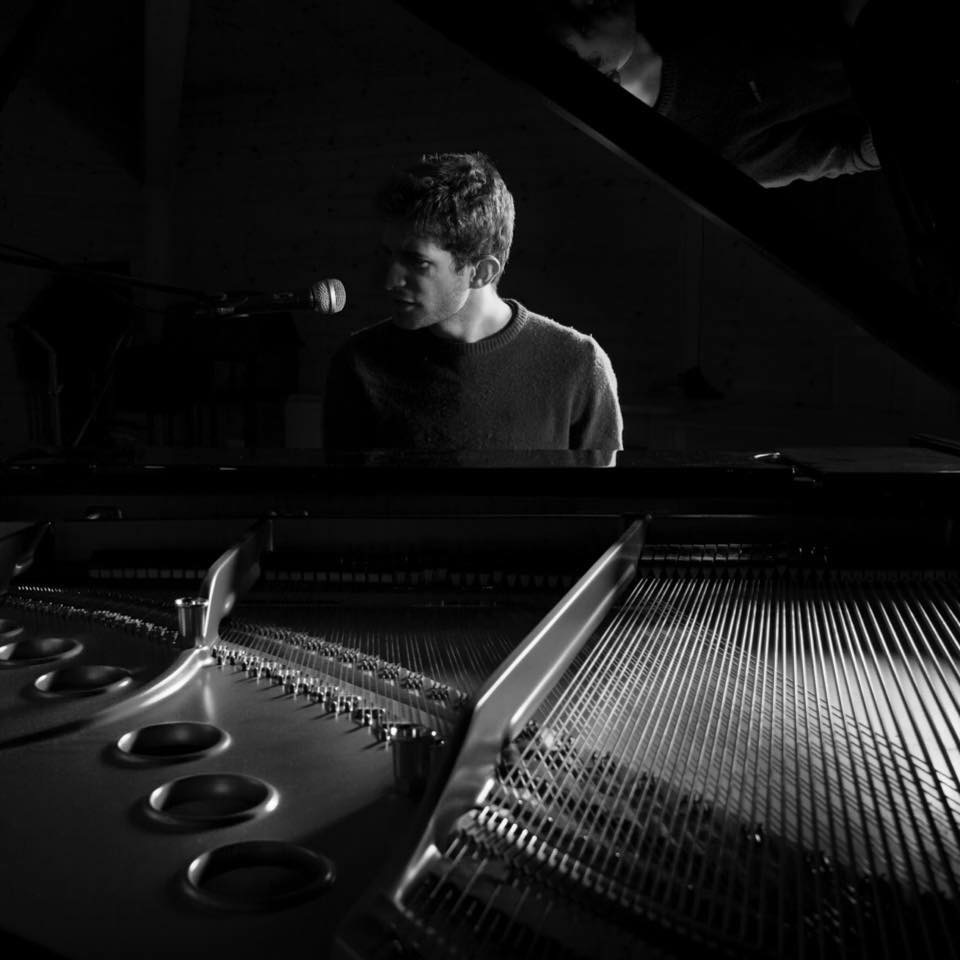 Ollie Lepage-Dean. Credit: Barnaby Palmer
The College Jazz Band was set up when Ollie was approached by Andrew Nethsingha, who knew that he had worked in various College big bands before such as Churchill Jazz Band and CUJO. Sophie Kirk and Will Drake also helped to create and expand the band. At the concert, the College Jazz Band will be performing a diverse programme of music, with ballads, swing and funk including Errol Garner's Misty and Gorgon Goodwin's Jazz Police. "We want to give a big introduction to the band, so we chose various pieces that have different feels and tempos," Ollie said. "We also wanted to accommodate our singers, so we picked a few vocal charts whilst choosing.

"I'm absolutely loving directing the band. I've run kids jazz bands before, and I run my band Mode9, but running a big band with College students has been different but really fun."

Since taking over as Chairman of the Music Society last October, Andrew Nethsingha, Director of Music at St John's, has been keen to make College music-making more inclusive and more wide-ranging. "Manifestations of this policy have included the introduction of a College Jazz Band, the formation of the all-female a cappella group Aquila, the opportunity to 'Come and Sing' with the College's two main choirs, a Songwriters' workshop, and a broader range of performers at the lunchtime concerts and Combination Room concert," Andrew said. "We have lots more plans for the future; meanwhile it is exciting that College music-making, aided by our fine new Music Administrator Sophie Kirk, has generated such momentum.

The concert will take place at 8pm, Tuesday 6 March in the Main Lecture Theatre at the Old Divinity School, and will run for an hour and 10 minutes; a glass of wine will be available after the concert. Tickets are free but numbers are limited, and are available on a first come, first served basis – book your tickets here.