Hinsley Memorial Lecture 2019
The Hinsley Memorial Lecture will be given by Sir Richard Dearlove
The 19th Hinsley Memorial Lecture, taking place on 13 November at St John's College, is to be given by Sir Richard Dearlove KCMG OBE.
The lecture is entitled The Secret Intelligence Service and its history.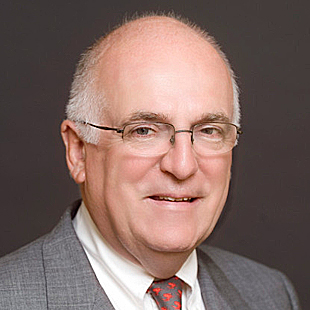 Sir Richard Dearlove joined MI6 in 1966 and served in Nairobi, Prague, Paris, Geneva and Washington as well as in a number of key London-based posts. He was appointed Director of Personnel and Administration in 1993 and Director of Operations in 1994, before becoming Chief of the Secret Intelligence Service in 1999. Sir Richard was appointed a KCMG in 2001 and following his retirement from MI6 in 2004 he was elected Master of Pembroke College, Cambridge. He retired as Master in 2015 and is now Chair of the Board of Trustees of the University of London, a trustee of Kent School, Connecticut, Chairman of Ascot Underwriting and a Director of Kosmos Energy. He is also senior advisor to several international companies.
The Hinsley Memorial Lecture honours Sir Harry Hinsley, a former student and later Master of St John's and Vice-Chancellor of the University of Cambridge. Originally a medieval historian, Hinsley worked as a cryptanalyst at Bletchley Park during World War II, where he contributed to the analysis of intercepted German wireless traffic. He returned to St John's after the conflict, and lectured in History, specialising in the History of International Relations. St John's College hosts the Hinsley Memorial Lecture on an international relations topic every year.
The lecture will take place at 6pm on Wednesday 13 November in the Main Lecture Theatre at the Old Divinity School, St John's College, and will be preceded by tea at 5.15pm in the Central Hall. Parking will be available in the Playing Fields car park, off Queens' Road. Gates will remain open until 10.30pm. All University members are welcome to attend.
Published: 17/10/19