College Library wins award for technology excellence
"Users in College are receiving the best provision of library services"
St John's College Library contains thousands of historic books and manuscripts – and it has now been recognised for using technology to provide the best standards of service.
The Technology Excellence in Libraries Award (TEiLA) has been granted to the College Library by Book Industry Communication (BIC), the UK book industry's dedicated independent supply chain organisation. Sponsored by The British Library, The Publishers' Association and The Booksellers' Association, BIC works to promote the efficiency of supply chains and high standards within the book industry.
TEiLA recognises technology competence in library work, which is overseen by Janet Chow, Academic Services Librarian, who applied for the accreditation, supported by Dr Mark Nicholls, College Librarian, Rebecca Watts, Projects Assistant, and Kathryn McKee, Sub-Librarian.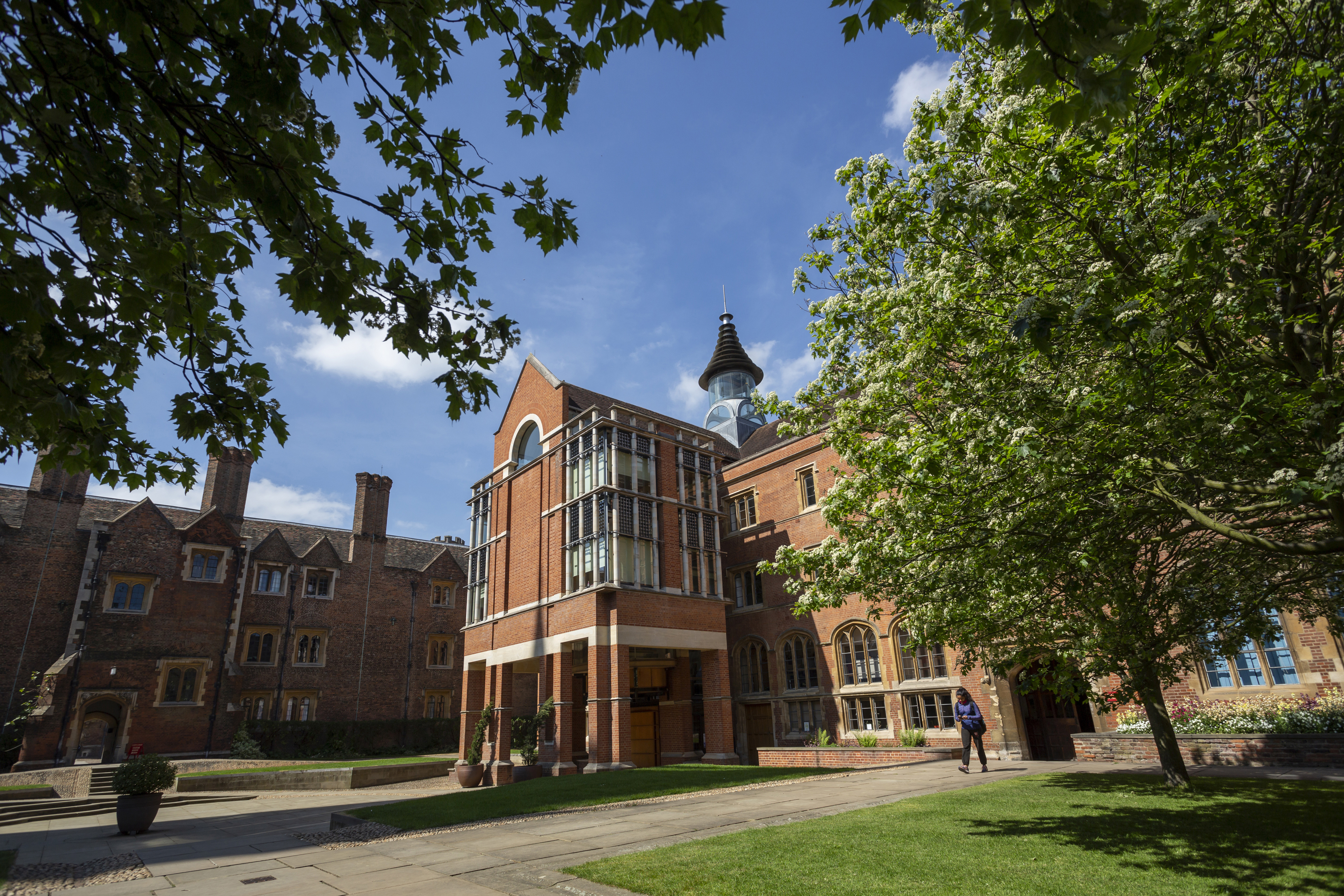 The team had to show how technology is used by staff to perform library tasks more effectively and to improve services to users.
Janet said: "To the best of my knowledge, we are the first College library in Cambridge to be granted this award. It gives reassurance to those working in the library to know that we are meeting the highest standard expected of contemporary libraries. It also acknowledges that users in College are receiving the best provision of library services."
High standards had to be proven in five main areas: 
bibliographic information supply and usage, including ebooks, rare books, journals and audio-visual materials; 
electronic communication with suppliers and automation of the library management system; 
radio-frequency identification (RFID) solutions – an efficient self-issue system for borrowing items that also assesses stock levels. The RFID system includes the security gate that monitors all library material leaving the building;
digital service – including the provision of digital resources such as ejournals and ebooks as well as digital equipment, for example, Smart Board;
systems integration – the College Library management system is integrated with the University system. All user records are uploaded centrally by the Card Office at the University of Cambridge, and the borrowing records are ready for use. This has saved College Library staff a lot of time in not having to create hundreds of individual borrowing records.
 
The BIC accreditation will be reviewed annually. 
St John's College Library is divided into two sections, the Old Library, which dates back to 1624 and houses Special Collections, and the modern Working Library, which has 120,000 borrowable books as well as current periodicals, and is usually open 24 hours a day, seven days a week. The Library is also home to the College's Biographical Office. 
The Old Library Collection is designated as an outstanding collection by the Arts Council, and the College Archives Centre is accredited by The National Archives.
Learn more about the College Library and Archives.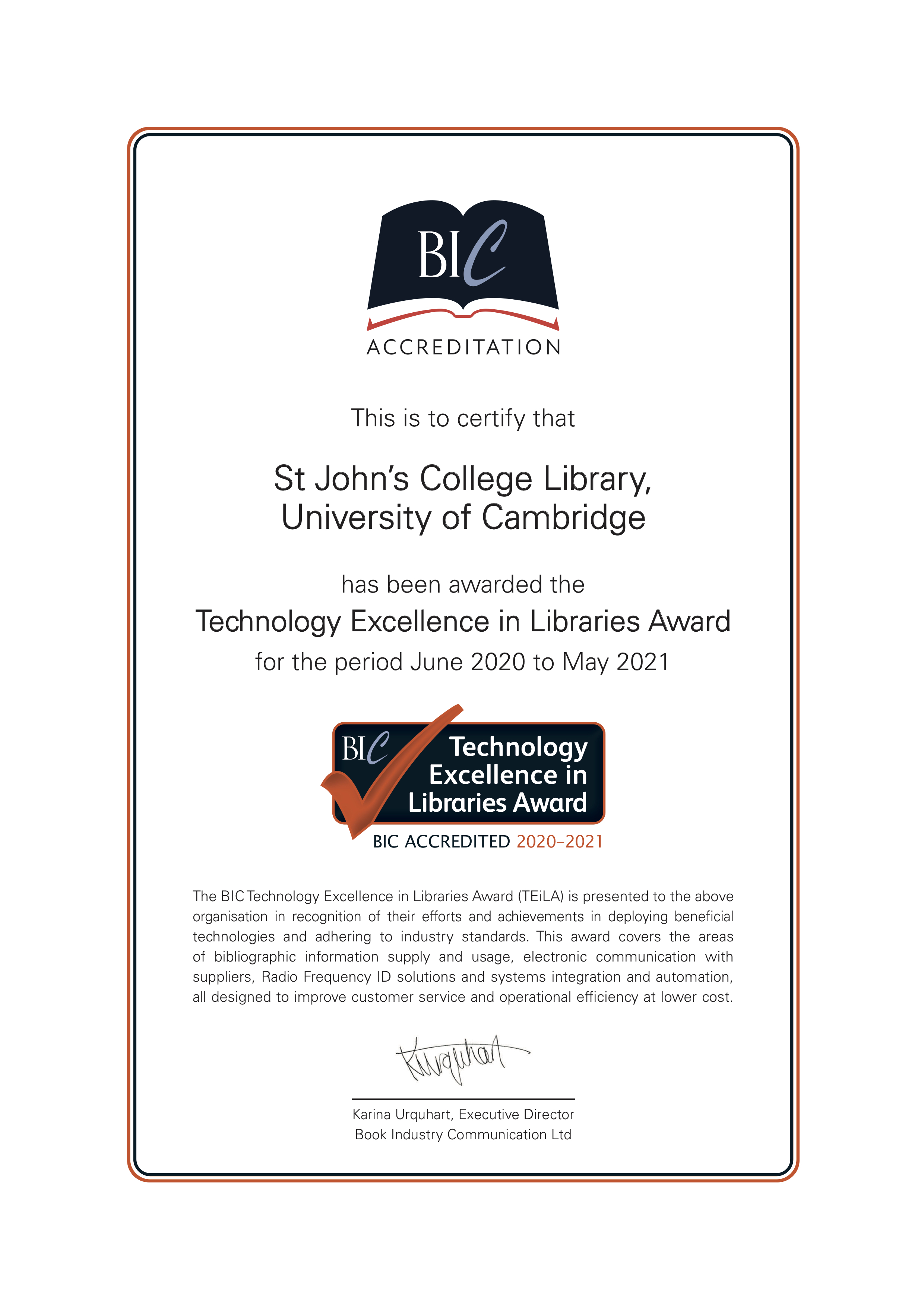 Published: 09/07/2020