Medieval bible returns to its former home after 700 years
Staff at the Gisborough Priory Project arranged for the Gisburne Bible to be borrowed from St John's
A medieval treasure from St John's Library is the centrepiece of a special exhibition being held to mark the 900th anniversary of a Yorkshire priory.
The Gisburne Bible – a richly decorated, handwritten copy of the Vulgate Bible – was bequeathed to Gisborough Priory by a prominent Yorkshire clergyman in 1333 after a catastrophic fire destroyed most of the Priory's library.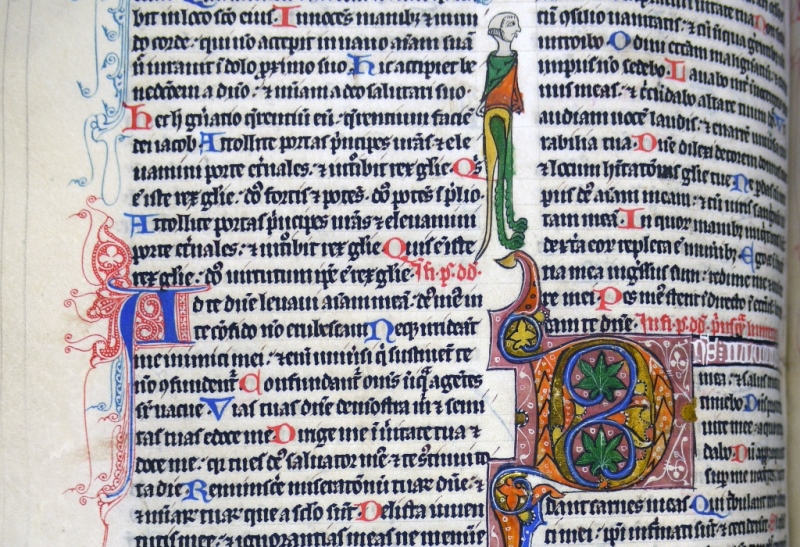 The manuscript remained at Gisborough for 200 years, but it fell into private hands when Henry VIII seized the assets and property of the Roman Catholic Church during the Dissolution of the Monasteries.
A century later, in 1635, it was presented to St John's by a former student, Thomas Wriothesley, the 4th Earl of Southampton. His father, Henry Wriothesley (patron to Shakespeare), had acquired it in 1613 from the bibliophile William Crashaw, who had entrusted his vast library of manuscripts and books to his friend to be conveyed to their old College.
Gisborough Priory was founded by the Bruce family, ancestors of Robert the Bruce, King of Scotland, and it was one of the first Augustinian priories to be built in England. To celebrate its 900th anniversary, staff at the Gisborough Priory Project arranged for the Gisburne Bible to be borrowed from St John's so it could return to its former home to be displayed in the town's library during September and October 2019.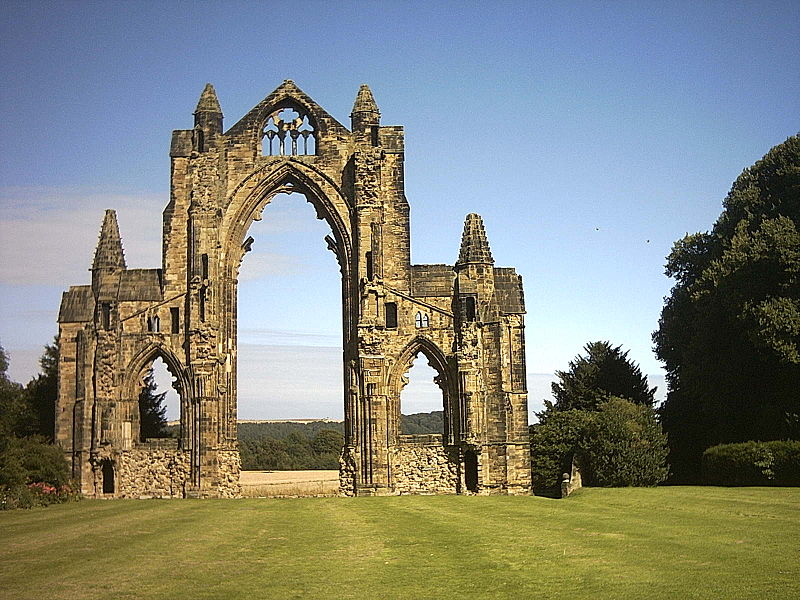 Kathryn McKee, Special Collections Librarian at St John's, travelled to Yorkshire with the manuscript to oversee its installation. She said: "It was the Priory Project's enthusiasm for their local heritage that drove them to bring artefacts associated with the priory back to Guisborough for the 900 years celebration, and they worked incredibly hard to make this loan possible.
"Displaying the manuscript in the town library gives local residents, school children, history groups and visitors a unique opportunity to see a book that the canons of Gisborough Priory would have read more than 600 years ago, and to marvel close-up at the skill of the medieval illuminators and scribes who created such a beautiful object."

The exhibition was officially opened at Guisborough Library on September 26 by the award-winning novelist and Tudor historian Philippa Gregory. The Bible will remain on public display until October 29, when it will return to its permanent home in the Library at St John's College.