MS D.6 f.31v
Appears in manuscript:
Manuscript description
Illuminated initial B, at the opening of Psalm 1, with tight concentric coil ornament. King David sits with a harp at its centre, and the four medallions in the corners bear musicians playing fiddles (above) and prophets (below). From f.31v of MS D.6, Psalter with gloss and Hours of the Virgin. English, c. 1210-20.
Details
Manuscript image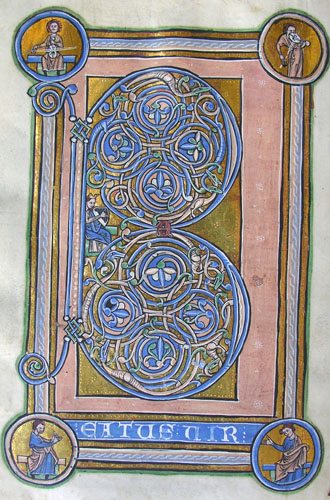 Related manuscript images