MS D.6 f.102r
Appears in manuscript:
Manuscript description
Historiated initial E at the opening of Psalm 80, showing Christ in a mandorla between two musicians with fiddle and trumpet (above), and Jacob's ladder and his wrestling with the angel (below). From f.102r of MS D.6, Psalter with gloss and Hours of the Virgin. English, c. 1210-20.
Manuscript image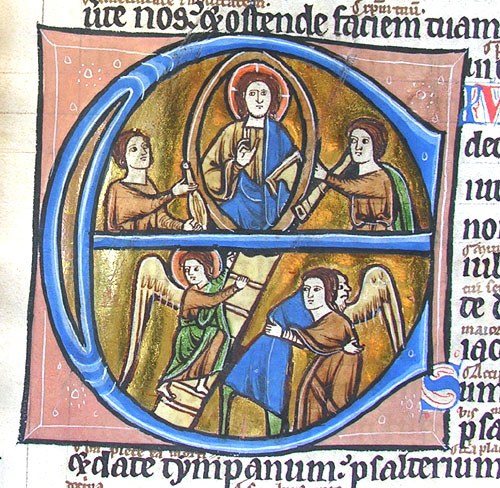 Related manuscript images