MS S.30 f.9v
Appears in manuscript:
Manuscript description
Initial L showing St John seated at a desk, with his eagle. In the bas-de-page appears the beast of the sea, as described in Revelation 13, with seven heads, ten crowned horns, the body of a leopard, and the feet of a bear. From f.9v of MS S.30, Somme le Roi and miscellaneous texts (English, c.1320-30).
Manuscript image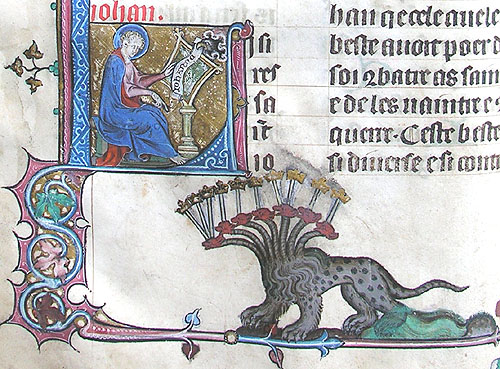 Related manuscript images