MS C.1 f.1r
Appears in manuscript:
Manuscript description
Marginal drawings showing the funeral of a chicken, borne under a pall by two dogs, and preceeded by a dog dressed as a priest and a rabbit ringing bells. The priest has the word 'LAMB' above him. From f.1r of MS C.1, a Biblical concordance (English, 13th-14th century).
Manuscript image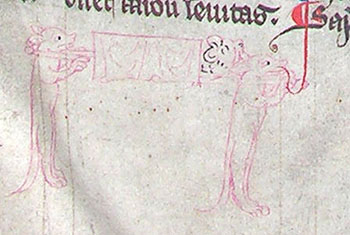 manuimage_secondary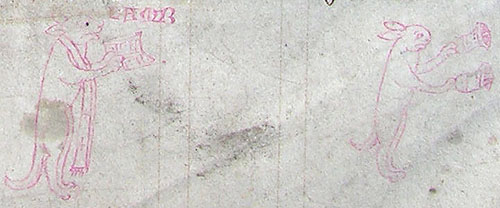 Related manuscript images