MS B.18 f.86v
Appears in manuscript:
Manuscript description
Three initials to Psalm 51 (Quid gloriaris). Those of the Gallican and Roman versions show Christ seated with a book, piercing the head of a lion with a long cross, while that of the Hebrew version has a standing Christ piercing the head of a man. From MS B.18, a triple psalter. Reims, 12th century.
Manuscript image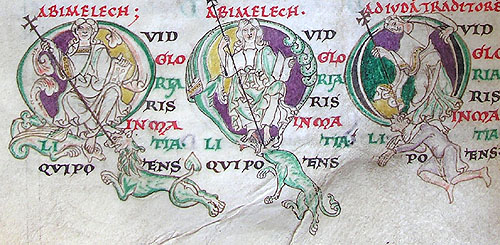 Related manuscript images