This term we invite out preachers at Evensong to engage in some of the areas that Archbishop Desmond Tutu would teach about. To learn about life, dignity and faith from Desmond Tutu (1931–2021). 
You are very welcome to come and hear the views of our preachers within the beautiful setting of Evensong on Sundays at 6.30pm.
Racial justice
Preacher: The Rt. Hon. Lord Boateng
                 House of Lords
Paul, The Rt Hon the Lord Boateng PC DL, was born in Hackney and spent his early years in Ghana He is a lawyer civil rights activist politician and diplomat. He was Member of Parliament for Brent South 1987–2005 served in various ministerial positions between 1997–2005 including in Cabinet as Chief Secretary to the Treasury. He stepped away from Parliament to return to Africa as the UK's High Commissioner to South Africa 2005-2009. He is a Methodist lay Preacher, a Vice President of the Bible Society and Chairs the Archbishops Commission on Racial  Justice.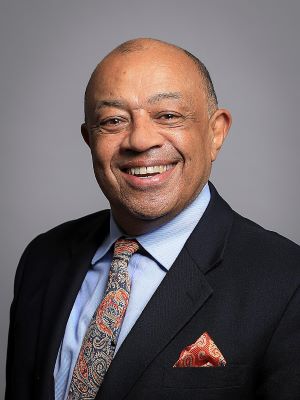 Interfaith understanding
Preacher: The Rev'd Dr James Walters
                 Chaplain, London School of Economics
James Walters is Chaplain to the London School of Economics. He founded and directs the LSE Faith Centre which promotes interfaith relations among the LSE's student body and to wider global publics. He is a Professor in Practice in the LSE International Relations department and the author of several books including Loving Your Neighbour in an Age of Religious Conflict (2019). He is an honorary canon of Chichester Cathedral.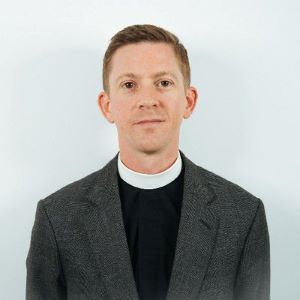 Humour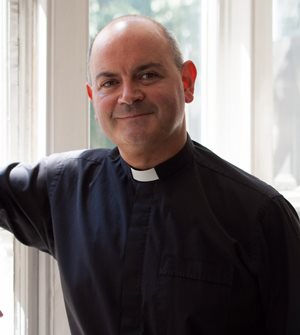 The Environment
Preacher: The Very Rev'd Frances Ward
                  Priest in Charge, St Michael's, Wokington
The Very Revd Dr Frances Ward is Priest in Charge of St Michael's and St John's Churches in Workington, Cumbria, and a theologian, teacher and speaker. Formerly the Dean of St Edmundsbury in Suffolk, her latest book is Like There's No Tomorrow: Climate Crisis, Eco-Anxiety and God – an honest, personal engagement with the climate crisis that faces the planet. In her spare time she makes rugs from Cumbrian wool https://frankiefecitrugs.ucraft.site/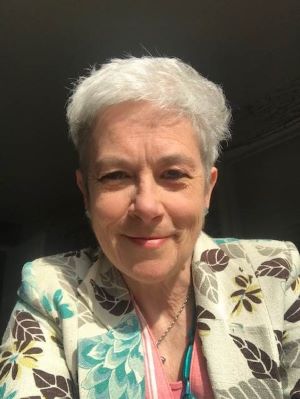 Israel/Palestine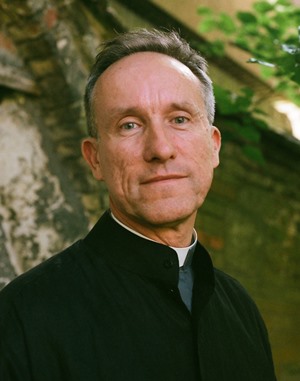 Reconciliation
Preacher: Canon Sarah Snyder 
                 Rose Castle Foundation
Sarah is an alumni of St John's College, Cambridge. As a theologian and anthropologist, specialising in inter-religious peacebuilding and dialogue, Sarah brings wide-ranging international experience in situations of violent conflict. She has worked for many years to promote faith-based reconciliation, most recently as the Archbishop of Canterbury's Advisor for Reconciliation - supporting the Anglican Church to be an agent of conflict-transformation in conflict or post-conflict contexts.
Sarah is Founding Director of the Rose Castle Foundation - an international centre of peace and reconciliation offering a safe space in which to address misunderstanding of the "other", particularly those of different religious traditions. Their residential programmes equip emerging leaders to act sustainably and resiliently across deep divides within their spheres of influence. She is passionate about working with the next generation of reconcilers, preparing them for leadership in a conflicted world.
Previously, Sarah worked at the United Nations as Director of Partnerships with Religions for Peace International, after directing the Cambridge University International Summer Schools for faith leaders from conflict zones. A canon of Coventry Cathedral, and a trained mediator, she has long experience of working with communities and senior religious leaders.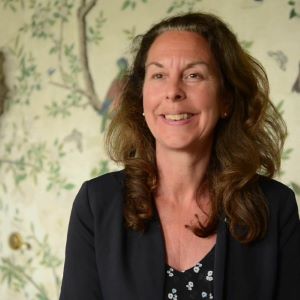 LGBTQ+ Equality
Preacher: The Rev'd Canon Dr Rachel Mann
                  Area Dean, Bury and Rossendale
Canon Rachel Mann is a priest, poet, novelist, and broadcaster based in Manchester. She has written twelve books, including the Michael Ramsey Prize shortlisted Fierce Imaginings and A Kingdom of Love, which was Highly Commended in the Forward Poetry Prizes. She is Visiting Fellow in the Manchester Writing School and a member of the Church of England's Faith & Order Commission.
More info may be found on her personal website.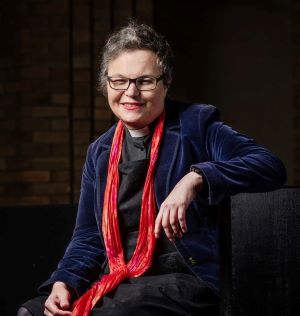 Politics
Preacher: Dr Claire Foster-Gilbert
                 Director, Westminster Abbey Institute
After reading theology at Balliol College, Oxford, Claire developed an expertise in medical ethics as a Research Fellow at King's College, London. She has worked for the Archbishops' Council of the Church of England as policy adviser in medical ethics and also environmental issues, was a Lay Canon at St Paul's Cathedral and in 2003 co-founded St Paul's Institute, In 2008 she left the Archbishops' Council to found a charity, The Ethics Academy. Claire combined her charity work with being Development Director at St Martin-in-the-Fields until she went to Westminster Abbey as founder director of its Institute in 2012.
Claire is Visiting Fellow at Jesus College, Cambridge, and has been a member or chair of numerous public and advisory bodies, including the Royal Society's Science in Society Committee, the 10 Downing St coalition on climate change, Unilever's Central Research Ethics Advisory Committee, the Banking Code Standards Board and the British Medical Association's Medical Ethics Committee.