The Chaplain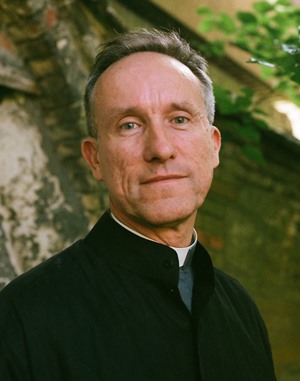 The Chaplain supports the College Tutors who are the primary point of pastoral care for the 900 Junior members of the College (undergraduates and research students). The Chaplain is available to everyone in College – Fellows, Students and Staff.
Brief Biography
The Chaplain of the College is The Rev'd Andrew Hammond.
Andrew is part of the primary welfare provision for the Junior Members of College, ie undergraduate and graduate students. He is available to all members and staff of college. He may be contacted at any time: either by calling at K4 Second Court, or on 07917 535940.
Andrew's approach is to be an utterly non-judgmental, wholly confidential listener. He will offer advice if that is sought. He is also very alert to situations where it is appropriate to offer referral to a mental health professional. He is available to everyone, whatever their religious convictions.

Andrew was an undergraduate at Clare College, and then worked in classical music for nearly twenty years: first as a singer, then in arts administration. He was ordained in 2007, and has worked in two London parishes and at St Paul's Cathedral. Before coming to St John's he was Chaplain at King's College.
 
Spiritual Care
Andrew is a Church of England priest, so is happy to talk about any spiritual or religious matter. He also helps prepare people for baptism, confirmation and marriage.
Pastoral Care (Student Welfare)
The Chaplain supports the College welfare structures by offering college members someone who will listen to their concerns, help them examine situations, offer advice or signpost. Andrew has no expectation that those who see him will have religious or Christian commitments, all are very welcome.
Contact Details
Tel: 01223 338617
Internal tel: 38617
E-mail: ach71@cam.ac.uk
Address: K4 Second Court