The Assistant Chaplain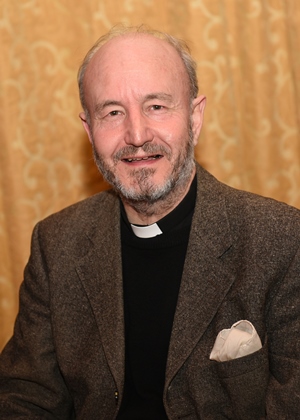 The Assistant Chaplain supports the College Tutors who are the primary point of pastoral care for the 900 Junior members of the College (undergraduates and research students). The Assistant Chaplain is available to everyone in College – Fellows, Students and Staff.
Brief Biography
Neil re-joins St John's College as Assistant Chaplain in October 2019 and was also Assistant Chaplain here at St John's during the academic year 2015–2016 & 2018. Neil was ordained priest in 1976 and has served in the dioceses of Durham, Southwark and Salisbury as a parish priest, and has just retired from his post as Residentiary Canon and Precentor at Gloucester Cathedral. His roots are in the North East of England and Scotland. He delights in reading novels and poetry and enjoys the fruits of creative cooking, drama and music of many varieties. During his time at Gloucester he has been very fortunate to have worked with a most distinguished group of musicians including John Sanders, David Briggs, Andrew Nethsingha and more recently Adrian Partington.
Spiritual Care
As a priest of the Church of England, Neil is available to discuss religious matters, whether personal or theoretical and to give help and advice in matters spiritual. He also has a role in preparing members of the College for Baptism or Confirmation and is happy to talk through this process with enquirers.
Pastoral Care (Student Welfare)
The Assistant Chaplain supports the College welfare structures by offering college members someone who will listen to their concerns, help them examine situations, offer advice or signpost. Neil has no expectation that those who see him will have religious or Christian commitments, all are very welcome.
Contact Details
Until 1 October 2019, all enquries should be directed to the Dean, The Rev'd Canon Mark Oakley
Tel: 01223 338633
Internal tel: 38633
E-mail: mdo26@cam.ac.uk
Address: H2 Second Court