'Uncomfortable and unpleasantly true' story of slavery and abolition told in new exhibition bringing key collections together
"Clarkson and Wilberforce were campaigning against structural inequality, cognitive dissonance and ethical blind spots"
Personal campaign materials of slavery abolitionist and St John's alumnus Thomas Clarkson form the basis of a thought-provoking new virtual exhibition hosted by the College Library.
Slavery and Abolition: Collections Uncovered is taking place thanks to a first-time collaboration between the Library and Wisbech and Fenland Museum, which has a rich collection of artefacts owned by Clarkson, a famous son of the Cambridgeshire town. Photographs of the items will appear in the exhibition alongside Clarkson's letters, diaries, essays and personal papers from the Library's own Special Collections. Also represented for the first time will be a selection of correspondence from slaveowner William Perrin's Jamaican estates, a significant acquisition made by the Library in 2019.
The exhibition will launch on the College website on Friday 26 March as part of the new Cambridge Festival, which brings together the University of Cambridge's Cambridge Science Festival and Cambridge Festival of Ideas.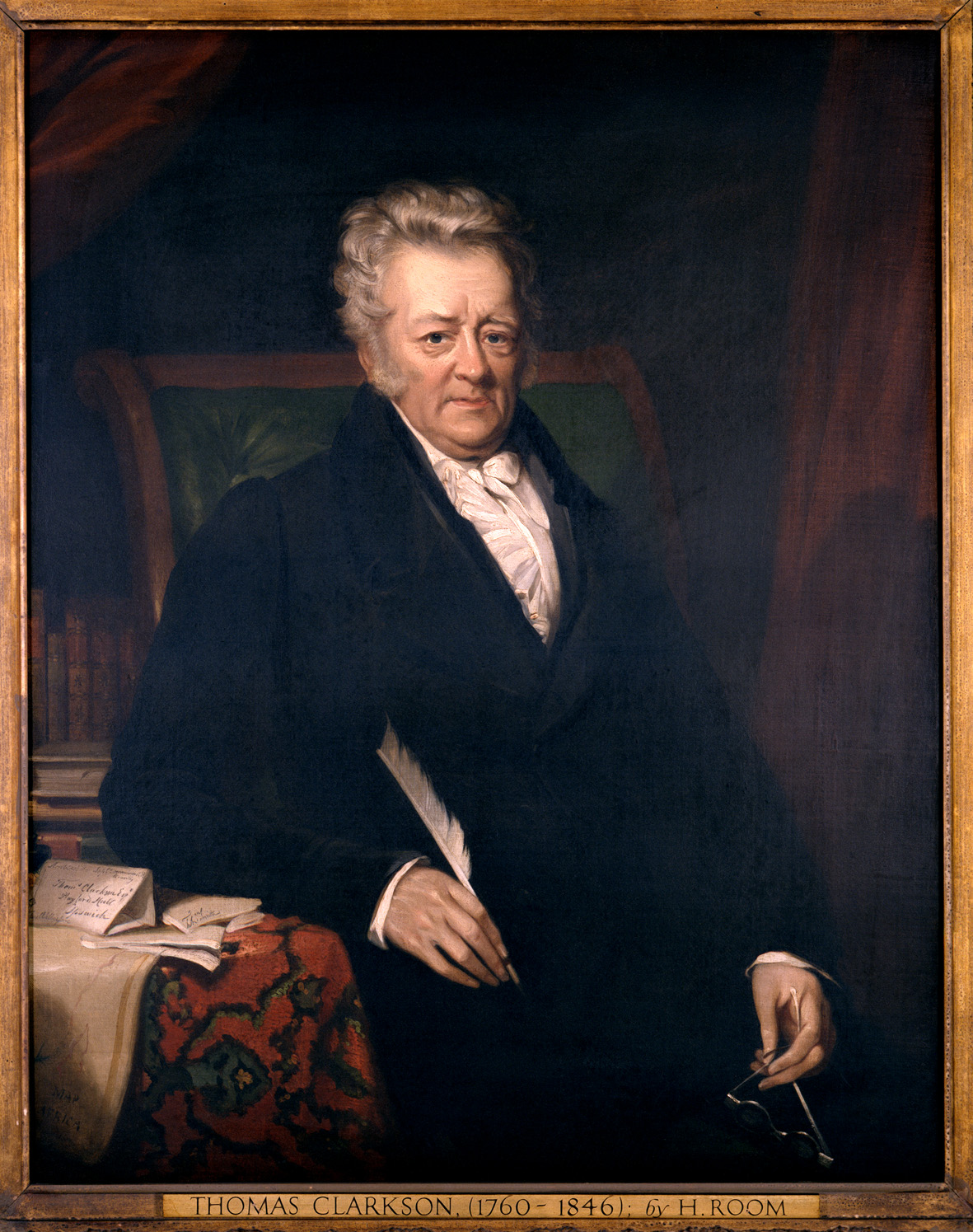 The launch will be followed on Saturday 27 March by a panel discussion on the issues raised in the exhibition. Hosted by Dr Adam Crothers, St John's College Library Special Collections Assistant, panellists will consider what the historical documents reveal to modern readers, and the materials' relevance to ongoing matters of social injustice and political campaigning. The event features: Maaha Elahi, BAME Officer for the SBR, the College postgraduate student society; Dr Sabine Cadeau, University of Cambridge Legacies of Enslavement project Research Fellow; Rebecca Nelson, a PhD researcher at the University of Hull's Wilberforce Institute for the Study of Slavery and Emancipation, whose work is part of the Antislavery Usable Past project, and Dr Carol Brown-Leonardi from Cambridge African Network and the Open University.
Dr Crothers, who curated the exhibition in collaboration with Kathryn McKee, Special Collections Librarian, and Sarah Coleman, Museum Project Officer, said holding it online allows more items to be on display, along with more detailed textual discussion, than would be practical in the Old Library. "We know we're not the only ones who'll miss the energy that's in the air when people exchange reactions and ideas around exhibition cases," he said. "We hope that having the option of listening to some well-informed people respond to the exhibition, and consider the material's contemporary relevance, will add a valuable dimension."
"The exhibition is not a white-saviour narrative, because such narratives are tidy and comforting fictions"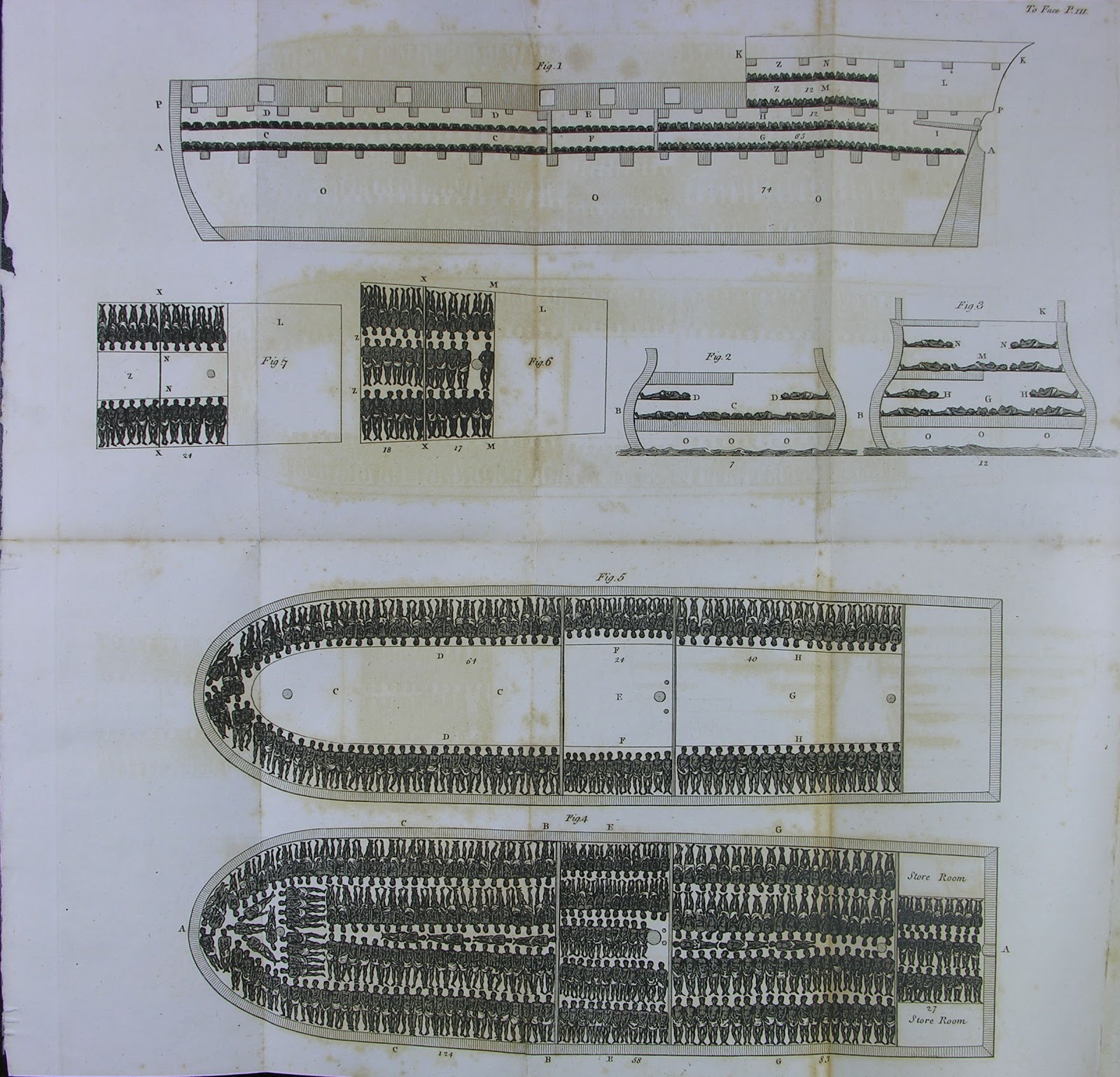 Thomas Clarkson (1760-1846) was a leading campaigner against the slave trade in Britain. While a student at St John's College in 1785 he won an essay competition about slavery. Appalled by what he learned, what began as an academic exercise became a lifelong struggle against the slave trade. Forming a movement with like-minded abolitionists, Clarkson travelled to British ports, interviewed thousands of sailors and gathered evidence of the cruelty of the slave trade. Artefacts he collected include handcuffs, leg-shackles, thumbscrews, whips and branding irons, stored in a specially-made chest now in the keeping of Wisbech and Fenland Museum.
Clarkson was an important influence on William Wilberforce MP, a fellow St John's alumnus and social reformer, persuading him to become the spokesman in Parliament for the abolition movement. The slave trade was finally abolished in Britain in 1807 and eventually slavery itself was outlawed across the British colonies.
The exhibition is partly concerned with the everyday economic realities of slavery for Britons. Dr Crothers said: "It wasn't some gratuitously sadistic cultural sideline, but integral to the livings of many people who did not consider themselves evil or even unusual. Abolitionists like Clarkson and Wilberforce were not campaigning against masked and cackling villains, as much as that would simplify things from our perspective: they were campaigning against structural inequality, cognitive dissonance and ethical blind spots, all much harder to defeat. 
"And they achieved a great deal - as did black abolitionists, and enslaved people who rebelled - but it's distressing to reflect upon how far we haven't come since then: how exceptionalism and self-serving myths of racial superiority persist in the psyches of supposedly civilised nations."
He added: "The exhibition is not a white-saviour narrative, because such narratives are tidy and comforting fictions, and the story of African slavery, and the continuation of the structures that allowed it to carry on for so long, is untidy, uncomfortable, and unpleasantly true."
A link to the exhibition will be available from 26 March on the College website Online Exhibitions page.
The pre-recorded panel discussion will be available from 4pm-5.30pm on Saturday 27 March via the Cambridge Festival website, no registration required.
Published: 19/3/21