The Redboys smash fundraising target for Sam
Members of the St John's rugby team bear-crawled backwards around the College rugby pitch 777 times
The Redboys have raised nearly £7,000 for the Bone Cancer Research Trust in memory of St John's grad and former rugby club captain Sam Fitzsimmons, who died last year aged 23.
Over 21 days in March, members of the St John's rugby team bear-crawled backwards around the College rugby pitch 777 times – or the equivalent if they were away from Cambridge and taking part remotely – for Fitzy's Fund. The total raised in the bear crawlathon is £5,902, or £6,953 with gift aid. Their original target was £1,709.40.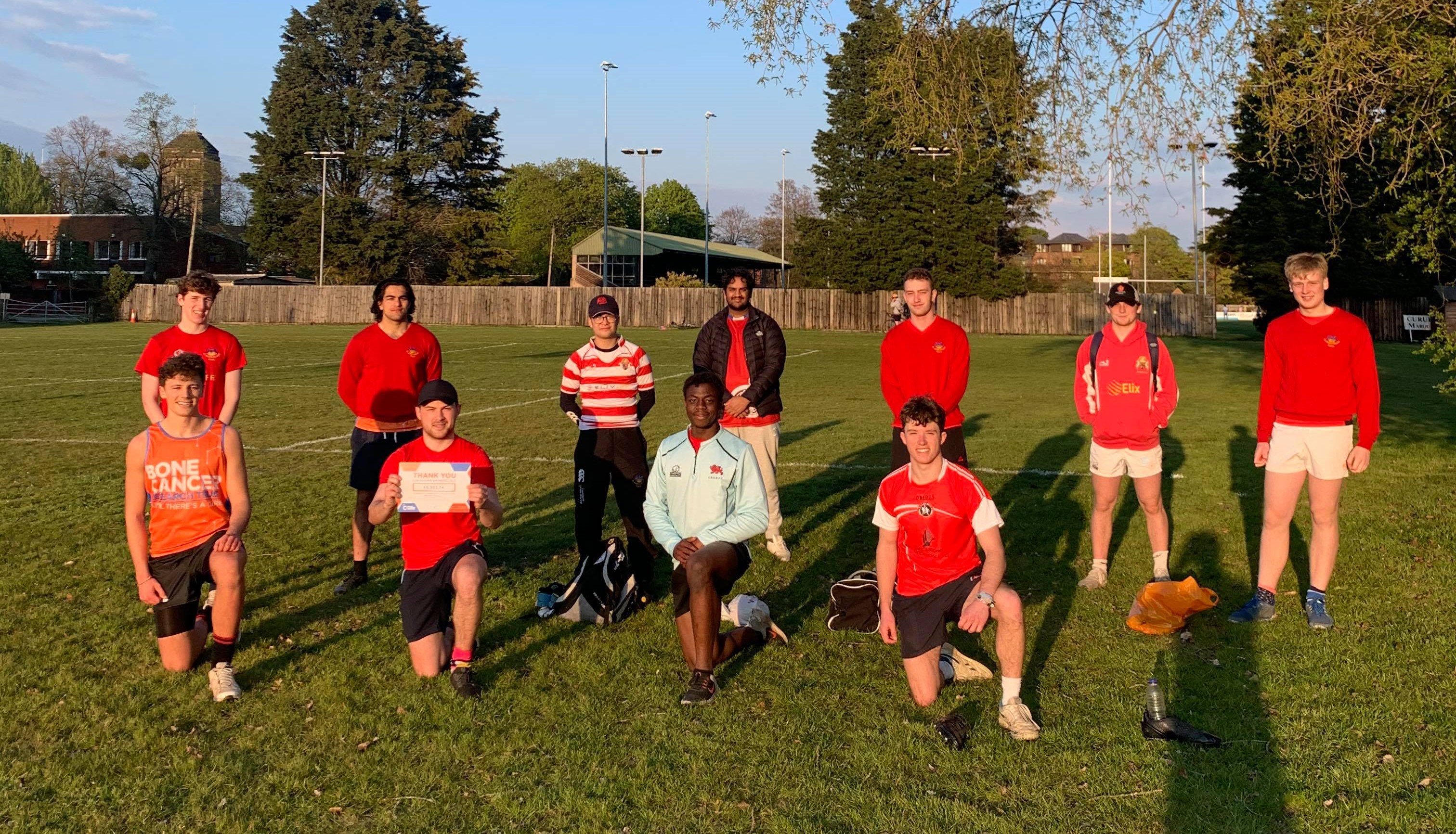 James Laudage, the current captain of The Redboys, said: "I am immensely proud of how the squad have come together to raise such an incredible amount in memory of Sam, and we are incredibly grateful to all those who have donated. It truly is testament to the impact that Sam had on the club."
The challenge has ended but donations can still be made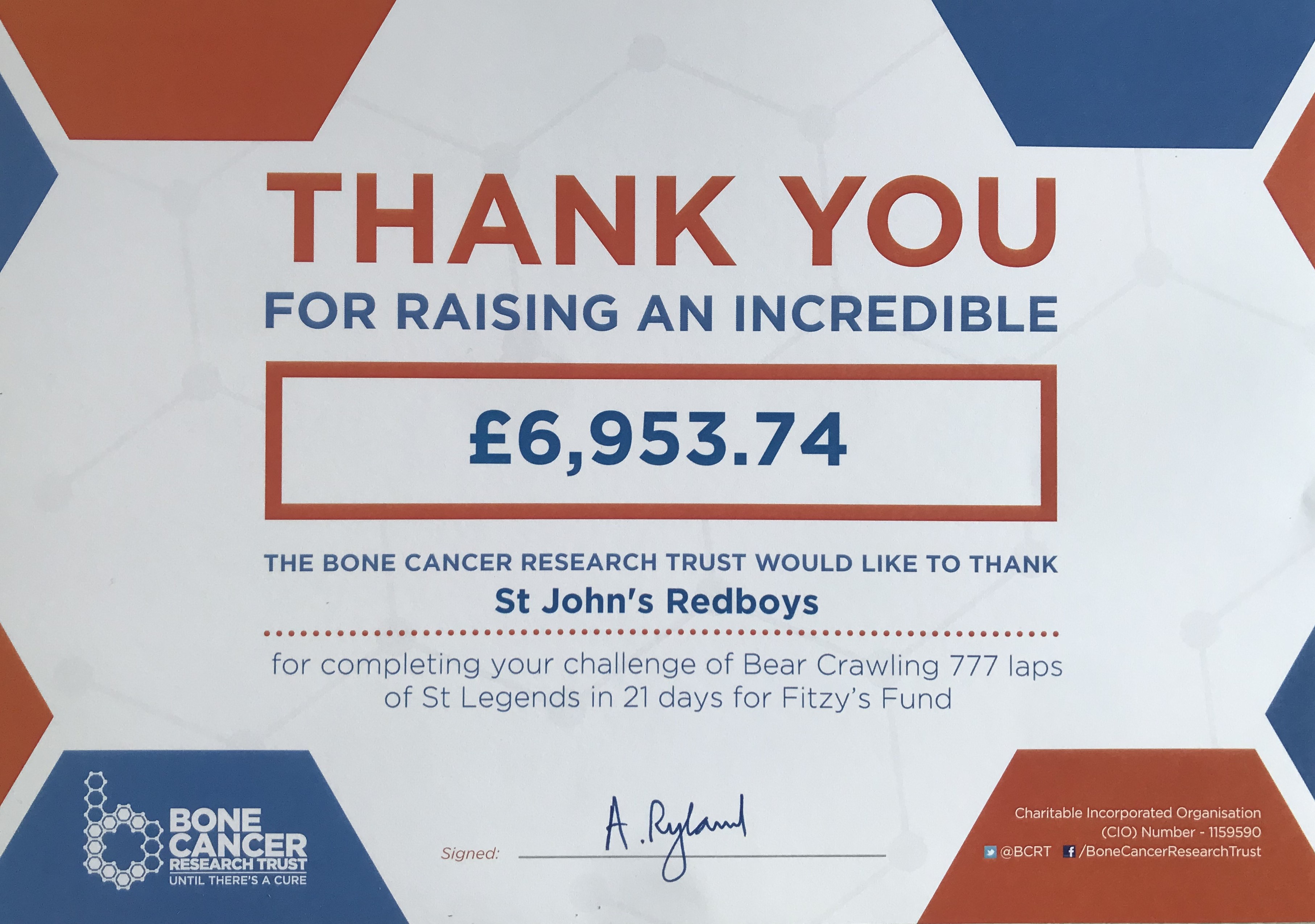 Watch the video appeal below to learn more about the challenge and Sam.
Published: 23/4/21