Online book of condolence launched to mark death of 'intellectual giant' Professor Sir Christopher Dobson
An online book of condolence has now been opened by St John's College
Tributes to Sir Christopher Dobson, Master of St John's, have flooded in from around the world after we shared the news of his death.
An online book of condolence has now been opened by St John's College to allow those who wish to pay virtual tribute to Sir Christopher who was a brilliant scientist, an inspirational mentor, a much-loved Master and a friend to so many.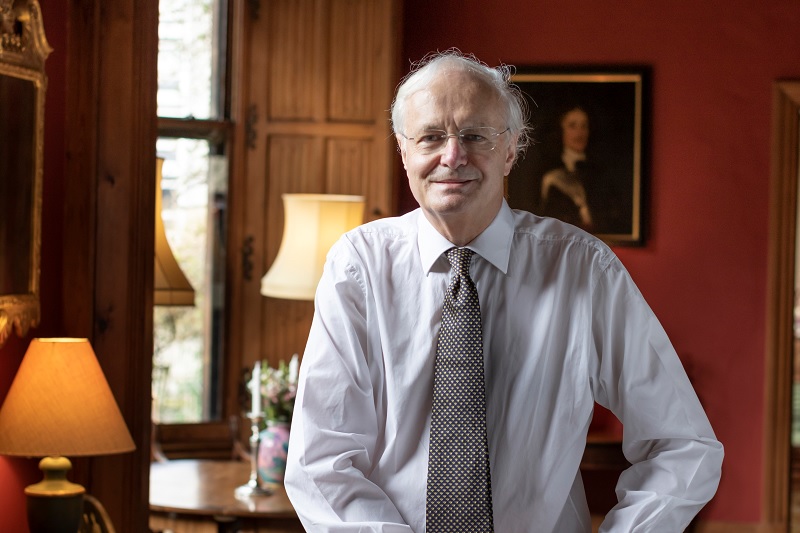 Messages can be left using the online form below, and will be posted on the College website. The online book complements the physical books of condolence opened yesterday that are available in the Great Gate Lodge at St John's and in the Chapel for all those who wish to sign. Well-wishers have also been posting messages on social media.
Jasmine Wall said on Facebook: "Chris Dobson has been so well loved, everyone who has passed through John's in the past decade has a story featuring his kindness and sense of humour. My thoughts with the family. I hope it is some consolation to know how dear he is to many, many people."
Samuel Willis tweeted: "Sir Christopher was a great man who leaves a wonderful legacy. His spearheading of the studentships scheme in St John's comes to mind as one of his most notable legacies in college. Everyone in college will remember his dedication to the students."
Sir Christopher was a member of the St John's community for 18 years. He became a Fellow in 2001 before he was elected as Master in 2007.
He is survived by his wife, Dr Mary Dobson, and their sons, Richard and William. He was diagnosed with cancer earlier this year and died at the Royal Marsden Hospital, Surrey, on Sunday, September 8 2019. He was 69.