MS H.6 f.iiv
Appears in manuscript:
Manuscript description
St John, vested as a bishop, seated upon a throne. A monk kneels in humble supplication at the saint's feet, and the text to his left (scriptor libri ueniam precatur, 'the scribe of the book begs pardon') appears to identify him as the scribe. From f.iiv of MS H.6, Bede's commentary on the Apocalypse. English, 12th century.
Manuscript image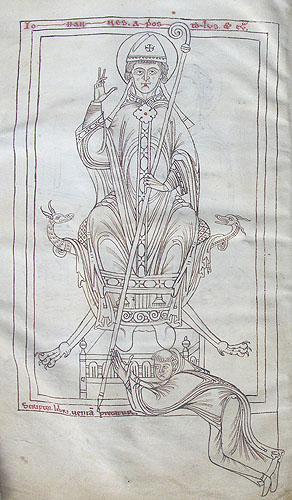 Related manuscript images