MS N.24 f.119r
Appears in manuscript:
Manuscript description
Miniature at the opening of the text of the Office of the Dead for Vespers, from f.119r of MS N.24, Lady Margaret Beaufort's Book of Hours (French, c.1440-5). A fashionable young man is struck by Death with a dart. To the right his corpse is shown in a coffin. Above his soul is seized by angels and demons.
Manuscript image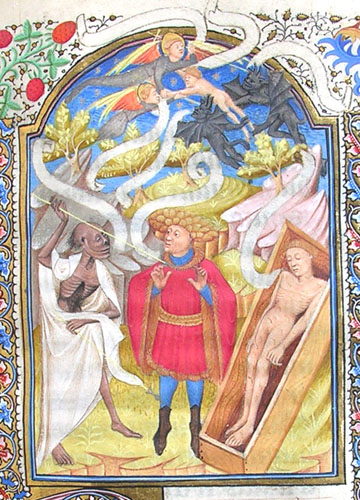 Related manuscript images