MS H.6 f.iir
Appears in manuscript:
Manuscript description
A bearded Apostle (possibly St John) is shown sharpening his pen with a knife, seated before a sloping desk with a book open upon it. The book appears to have a chemise (a slip-on cover designed to protect the binding and fore edge), which can be seen hanging down from the desk. From f.iir of MS H.6, Bede's commentary on the Apocalypse. English, 12th century.
Manuscript image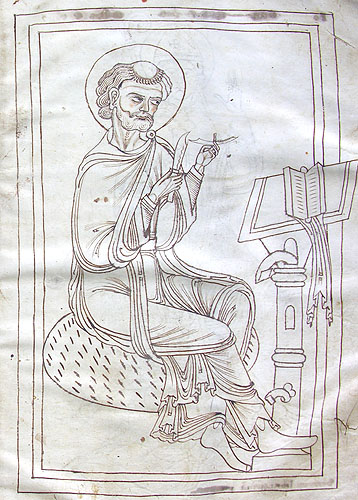 Related manuscript images