MS C.6 f.10r
Appears in manuscript:
Manuscript description
Foliate border incorporating medallions with busts and a coat of arms. There is also a defaced initial Q (detail below), which originally represented the Trinity as three seated human figures. One crowned figure can just be made out to the right. From f.10r of MS C.6, Musica ecclesiastica de imitatione Christi (English, 15th century).
Manuscript image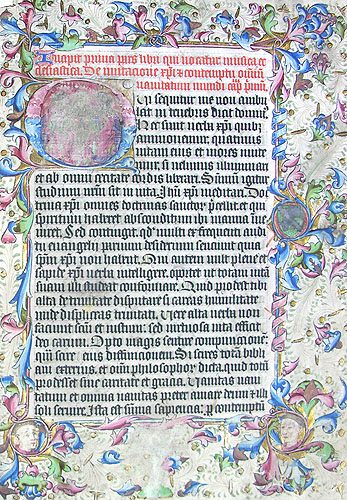 manuimage_secondary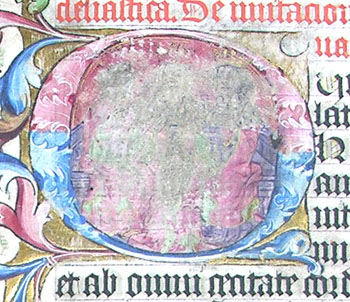 Related manuscript images