MS A.8 f.103v
Appears in manuscript:
Manuscript description
Illuminated initial C incorporating a scribe named Samuel and Josephus, who holds open an exemplar from which the scribe copies. The exemplar bears the text 'Fuit autem isdem temporibus iesus sapiens uir. Christus hic erat.' (Jewish Antiquities, XVIII.63). From f.103v of MS A.8, Josephus De bello iudaico (Christ Church, Canterbury, 12th century).
Manuscript image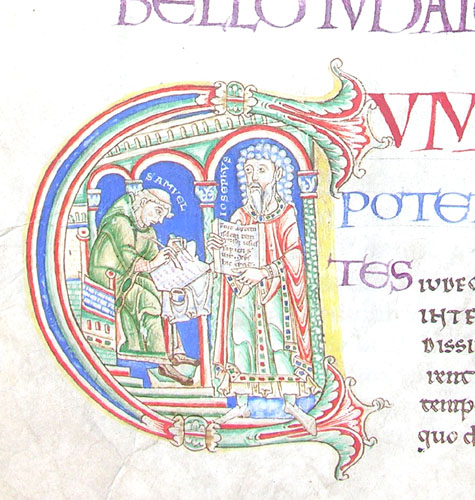 Related manuscript images