Winning student artists and photographers announced in College competition
"The winning entries stood out for their original and memorable subject matter, fine compositions and technical excellence"
The talented and creative winners of St John's College Art and Photography Competition have been revealed.
Entries of photos, paintings, prints, sculpture and film were all invited for the 2022 competition, which was open to all Junior Members of College in residence and closed at the end of April.
All entries were made anonymous for the judging, which was carried out by a panel comprising three St John's Fellows: Professor Deborah Howard, Professor Emerita of Architectural History in the Faculty of Architecture and History of Art, The Rev'd Dr Mark Oakley, Dean of Chapel, and Dr Alex Wong, College Associate Lecturer and a Director of Studies for English.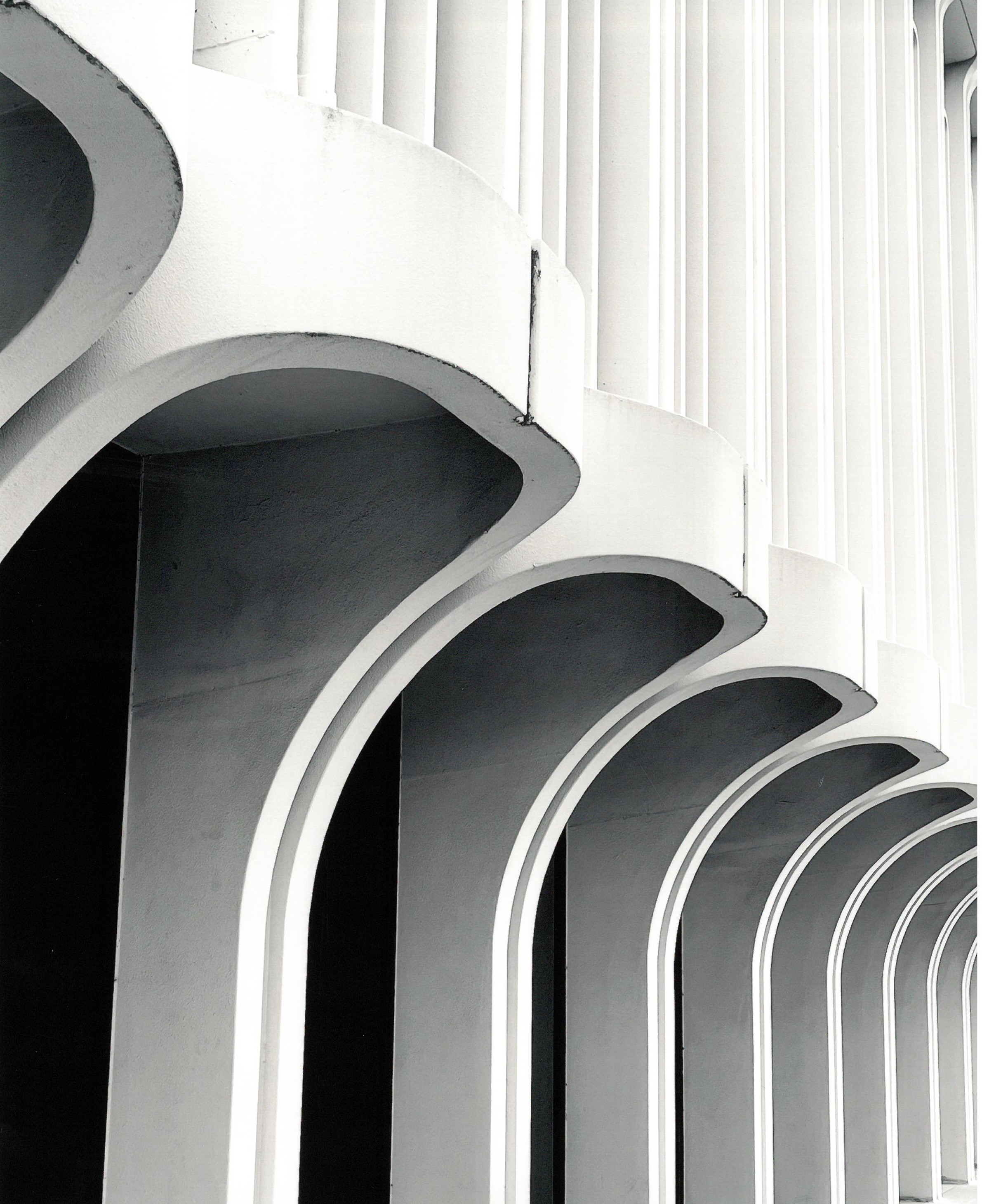 Alexander Kusztyk, a PhD student in the History of Art, won the Photography (Black and White Print) category for his untitled photograph of modern architecture, and third-year Natural Sciences undergraduate Ethan Arnold was highly commended for his photograph of an egret.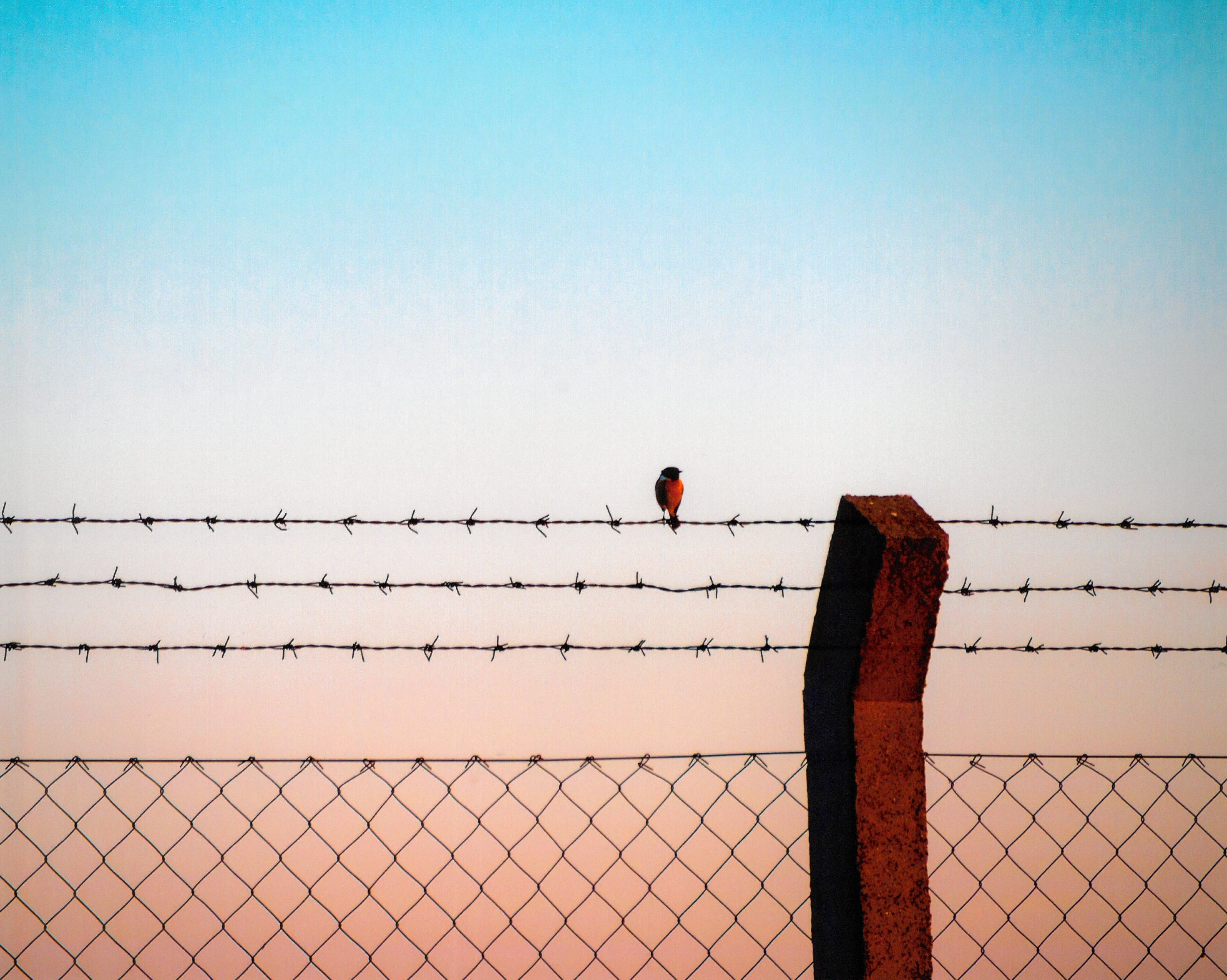 In the Colour Print photography category, second-year medic Marcell Hunyadi took top place for his photo of a bird on barbed wire, and was highly commended for his photo of phones at a concert, while Ethan Arnold was highly commended for his composition of a dragonfly and feather.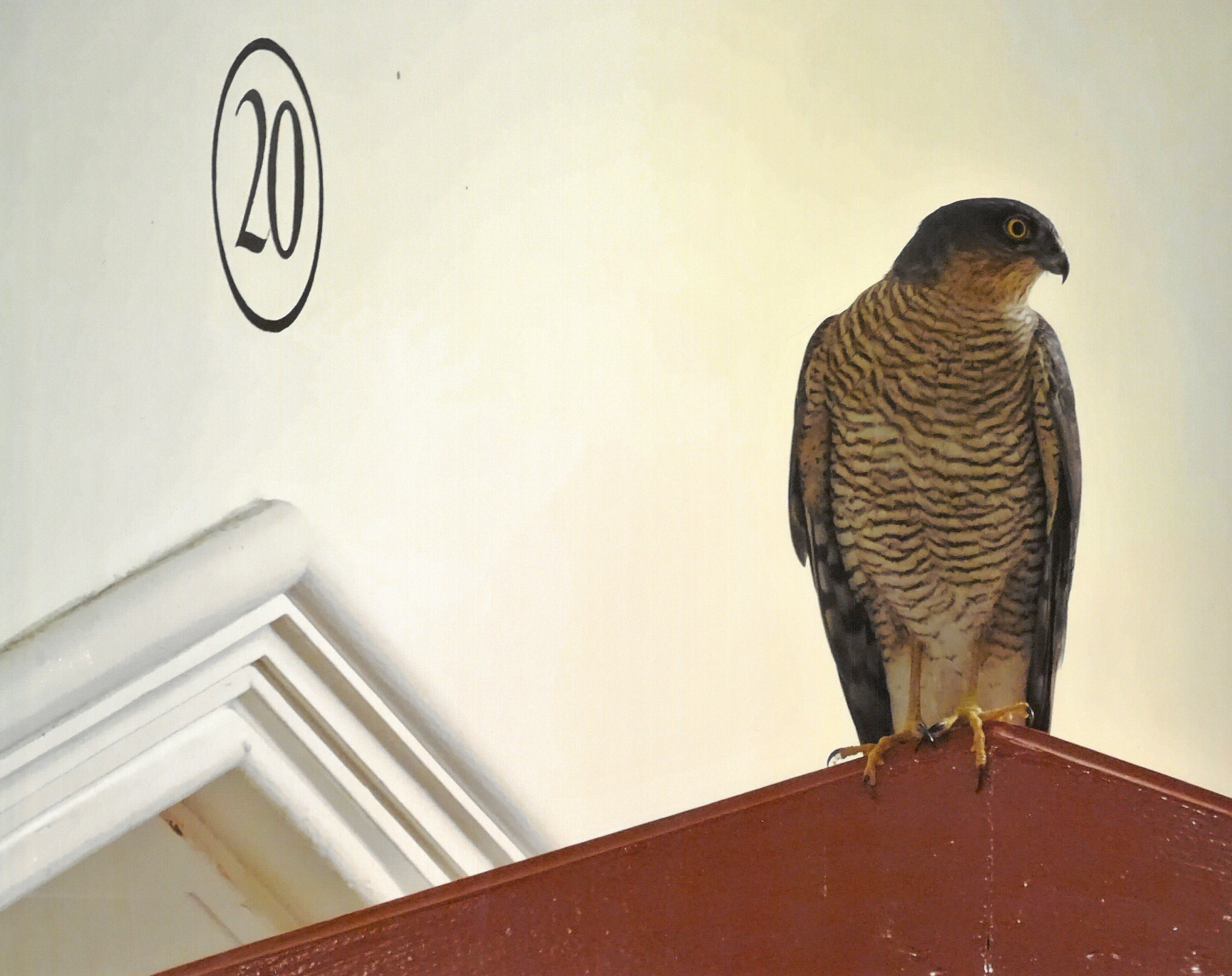 Ethan Arnold won the College or College Life photography category with his photo of a sparrowhawk, while Physics PhD student Giovanni Oakes and Isabella Bottle, who is in the first year of her History degree, were both highly commended for their photos of the playing fields gate and Chapel through a window respectively.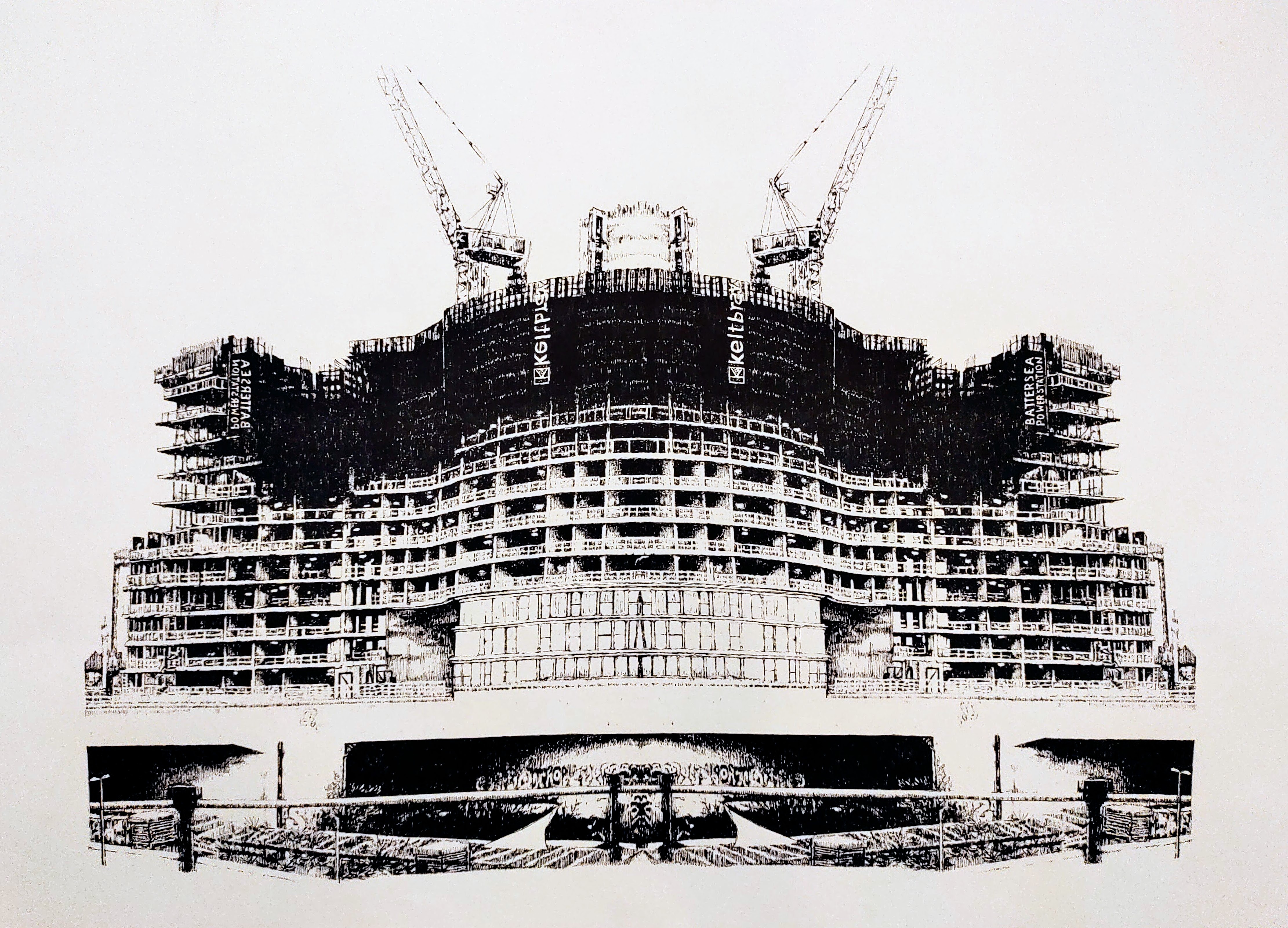 In the Fine and Applied Art Paintings or Drawings section, first-year Architecture undergraduate Archie Maton scooped first place for his Line drawing of Battersea Power Station, while Alexander Kusztyk, Isabella Bottle and Flavia Xi Fang, a PhD student in Chinese Studies, were highly commended for their artworks of Cripps Court, St John's in lines and Spring respectively.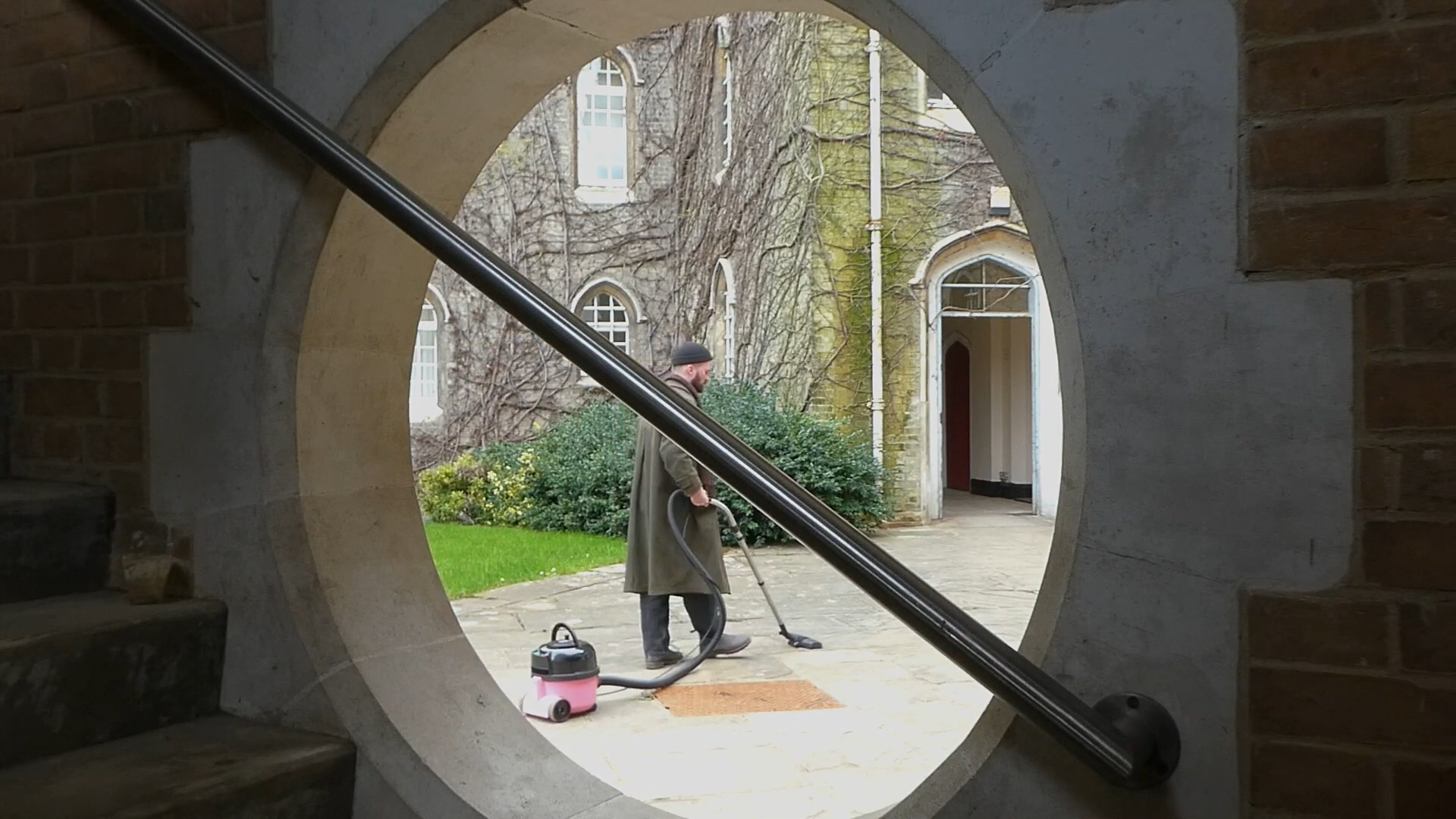 Alexander also won the Digital Film category with John Donegan-Cross, postgraduate student in Asian and Middle Eastern Studies, for Hetty Film. No prizes were awarded in the Sculpture category.
The judging panel thanked all those who took part in this year's competition and commended the high standard of entries.
Professor Deborah Howard, Professor Emerita of Architectural History in the Faculty of Architecture and History of Art, and a Fellow of St John's, added: "Given the number of striking photographs and artworks submitted for the competition, the judges found the selection of the prize-winners very difficult. In the end, the winning entries stood out for their original and memorable subject matter, fine compositions and technical excellence, but all in all there were many impressive entries. 
"I would urge the creative artists and photographers in the College to think about the competition all year round, as we would love to have more entries. And remember that 3-D work does not have to be sculpture!"
The winning and highly commended entries have now been recommended to College Council. Winning entries in the three photography categories win £100 each while prizes of £200 go to the painting or drawings and digital film category winners.
All the entries can be viewed in the Exhibition area of the Library between 9am and 5pm weekdays until 17 June 2022.
* Note: Image copyright remains with the artist/photographer of each entry.
Published 9/6/2022