Winners of Staff Photography Competition announced
"It was great to see such a wide range of beautiful photos taken by staff"
Two talented photographers won cash prizes in our annual Staff Photography Competition. 
The theme for the competition was 'light and shade' and all of the entries are currently on display in the exhibition area in the Library.
Louise Hanzlik, from the Communications department, won the £100 first prize for her striking image of a fire juggler on the famous San Antonio Sunset Strip in Ibiza.
The £50 second prize went to Paul Everest, Biographical Assistant. Paul captured a remarkable photograph of the early morning sunlight at St John's, it is titled 'Komorebi on The Avenue'. Komorebi roughly translates from Japanese to English as the 'scattered light that filters through when sunlight shines through trees'.
Two images were also highly commended by the panel of four judges who are all former members of staff.
Carole Williams, former Catering Accounts Administrator, was one of the judges and said: "It was great to see such a wide range of beautiful photos taken by staff at St John's College and to see so many departments represented."   
Sarah Hardy, Hospitality Assistant Manager, was Highly Commended for her evocative sunset image featuring her son-in-law holding her granddaughter when they were all on holiday in Bali in September 2019, and Kerry Swannell, Financial Accountant, was singled out for her entry which featured a striking photo of the Strokkur geyser in Iceland.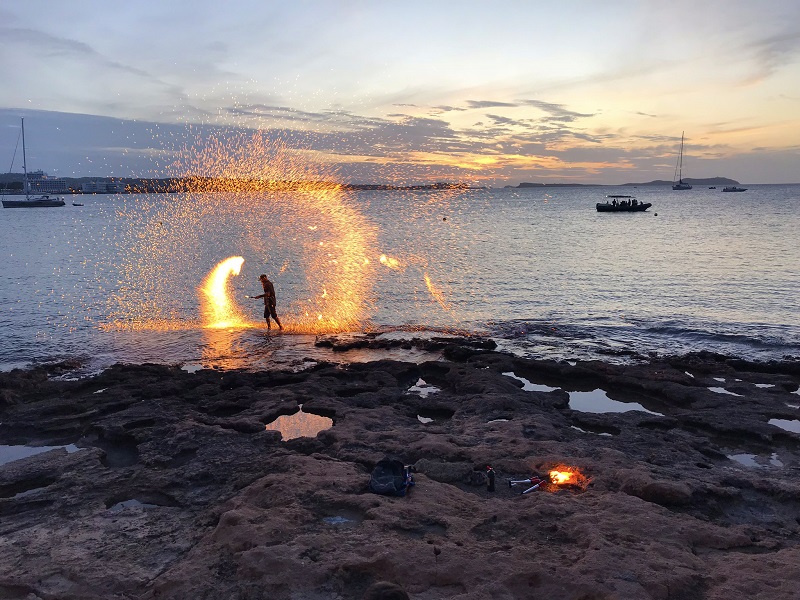 First prize: A fire juggler on the famous San Antonio Sunset Strip in Ibiza by Louise Hanzlik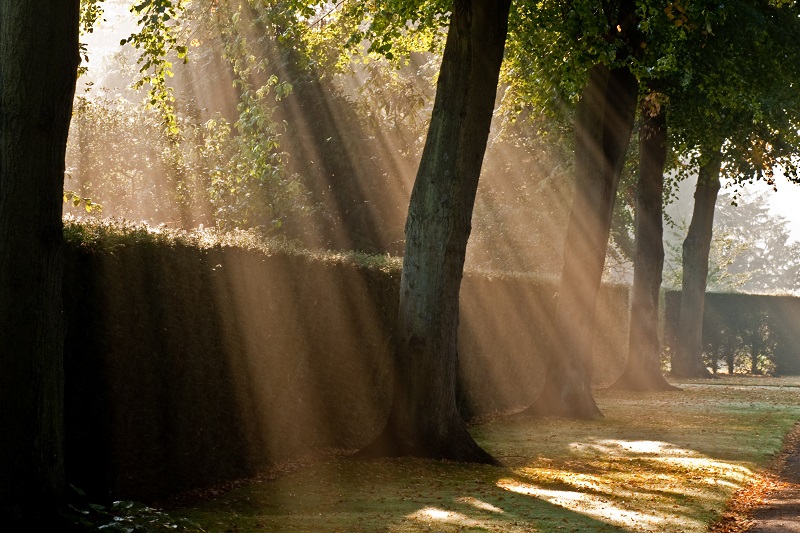 Second prize: Komorebi on The Avenue by Paul Everest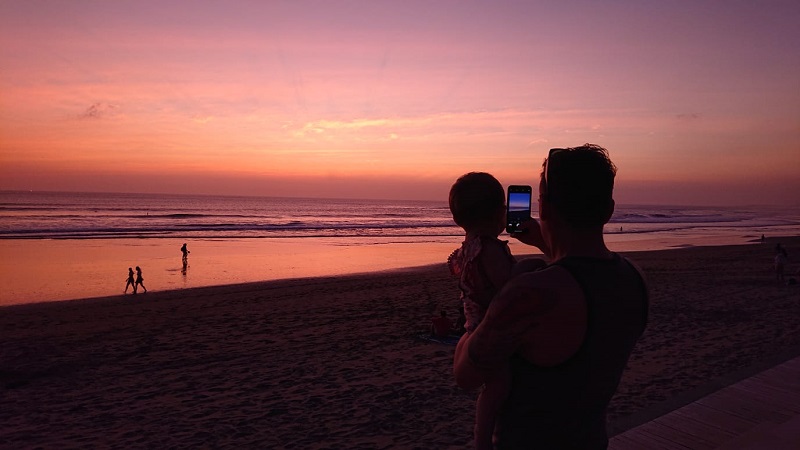 Highly commended: Sarah Hardy took this photograph of her son-in-law holding her granddaughter on holiday in Bali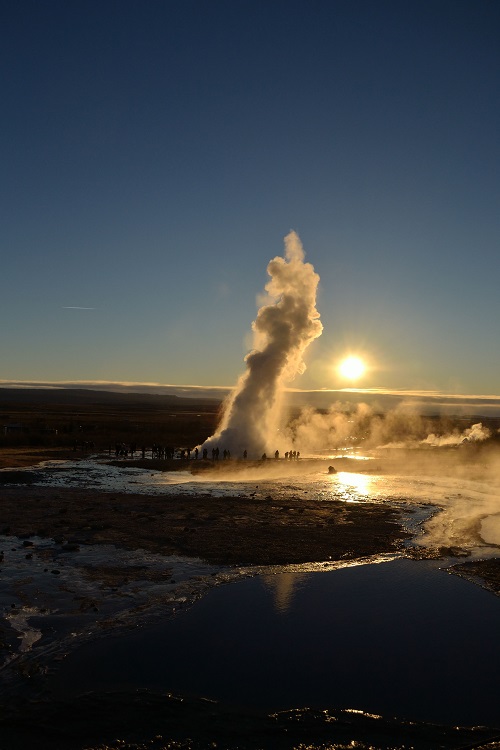 Highly commended: The Strokkur geyser in Iceland by  Kerry Swannell
Published: 09/01/20