Winners of Staff Photography Competition announced
Published: 15/12/2017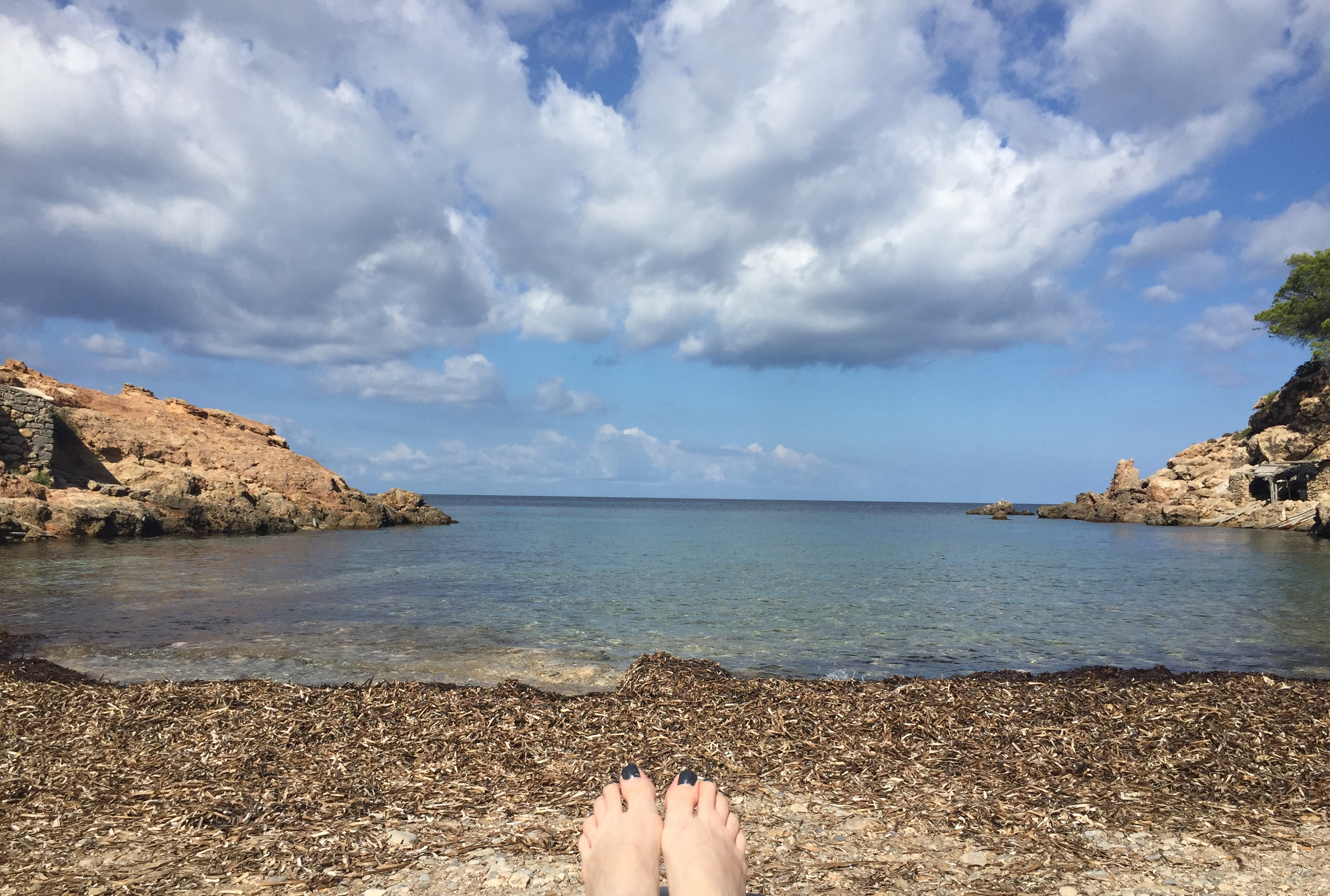 Image: Louise Hanzlik's winning entry
Louise Hanzlik, Web & Media Officer in the Communications Office, won first prize in the second St John's Staff Photography Competition. Claire Watkins, Assistant to the Fellows' Steward in the Master's and President's Office, took the award for second place.
The competition was open to all members of staff, and this year's theme was 'Time Off', which could be interpreted however the photographer chose. Louise won £100 for her photograph 'Time Out', a picture of bare feet soaking up the sun on a beach. Claire's photo, 'A happy day, perfect for a picnic and punting', won her £50.
The entries were judged by a panel comprising three retired members of staff: Jane Jones, former HR Officer, Peter Rodgers, former Head Gyp, and Colin Shepherd, former Head Custodian and previously Head Porter.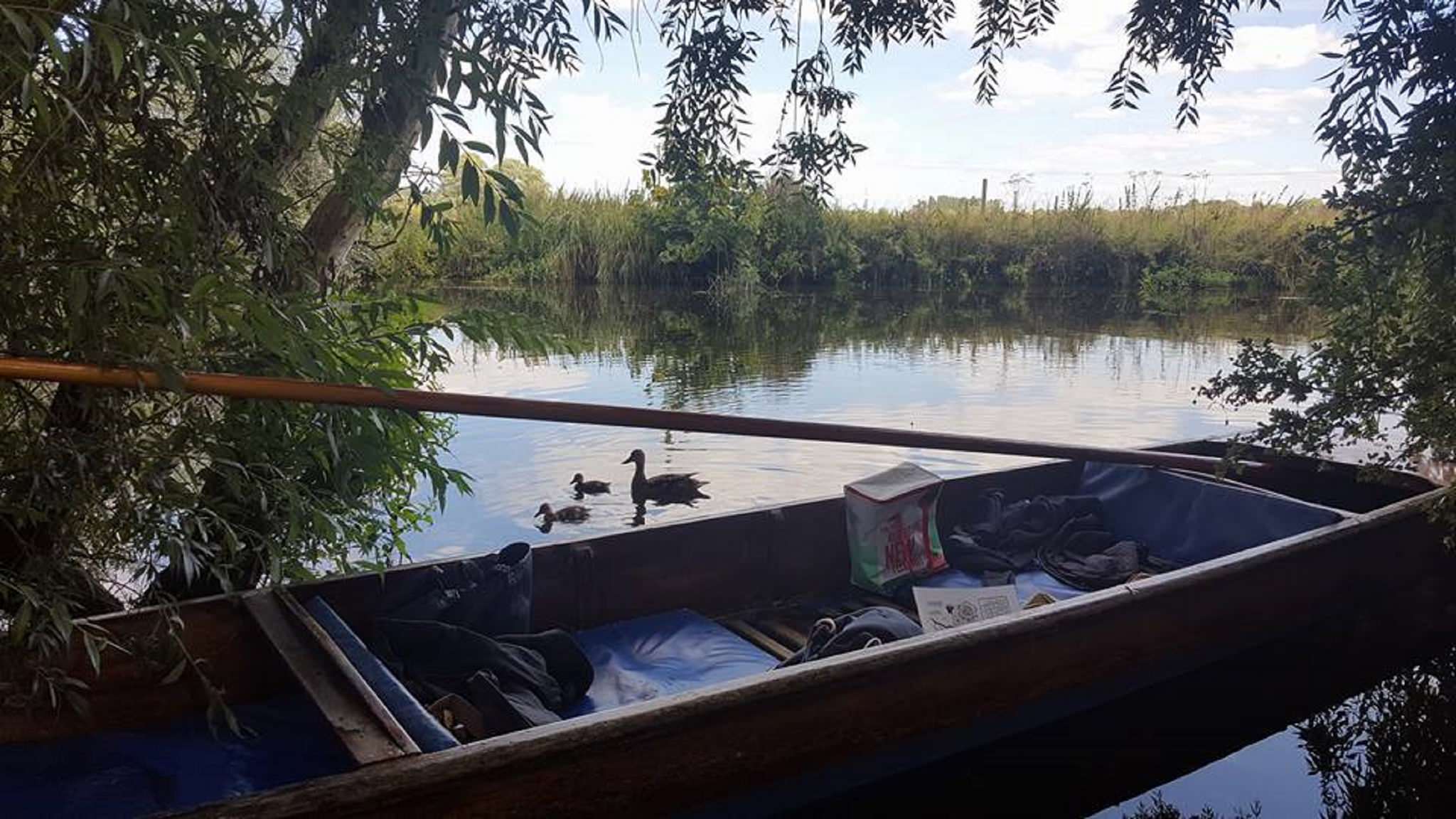 Image: Claire Watkins' photograph won second prize.
"This was my first time entering a photo competition," Louise said. "I took the photo of my toes with the sea in the background in October on a deserted beach in northern Ibiza. I never would have thought that a photo I took on my phone on the spur of the moment while soaking up the peaceful atmosphere of the quiet beach would win a competition. I entered this particular photo as it just seemed to sum up the 'Time Off' theme for me – rest and relaxation, and getting away from it all. I'm really pleased that the image struck some sort of chord with the judges, and they liked it enough to award it first prize! It was good to see so many entries from members of staff this year – there was tough competition."
Many staff members submitted photographs, and the judges were impressed with the high standard of the entries, which included photographs of the College, land and seascapes, pets, and children.
On winning second prize, Claire Watkins said, "The photograph was taken on the Great River Ouse, near Houghton Mill, in Cambridgeshire. It was an unexpectedly beautiful afternoon, one Saturday in late-August, and we were celebrating a family birthday with a picnic and a spot of punting. The wildlife and views were breath-taking and I managed to snap this shot when we moored briefly on the river bank. I am so pleased to have won a prize; with such strong competition I didn't think I'd even come close. I am over the moon! All of the pictures are lovely and I think it is great that we have the opportunity to share our passion for photography with colleagues and other members of the College."
All photographs entered into the Staff Photography Competition will be on display in the Library Exhibition Area until 15 January 2018. The exhibition can be viewed during normal Library opening hours: Monday to Friday, from 9am to 5pm.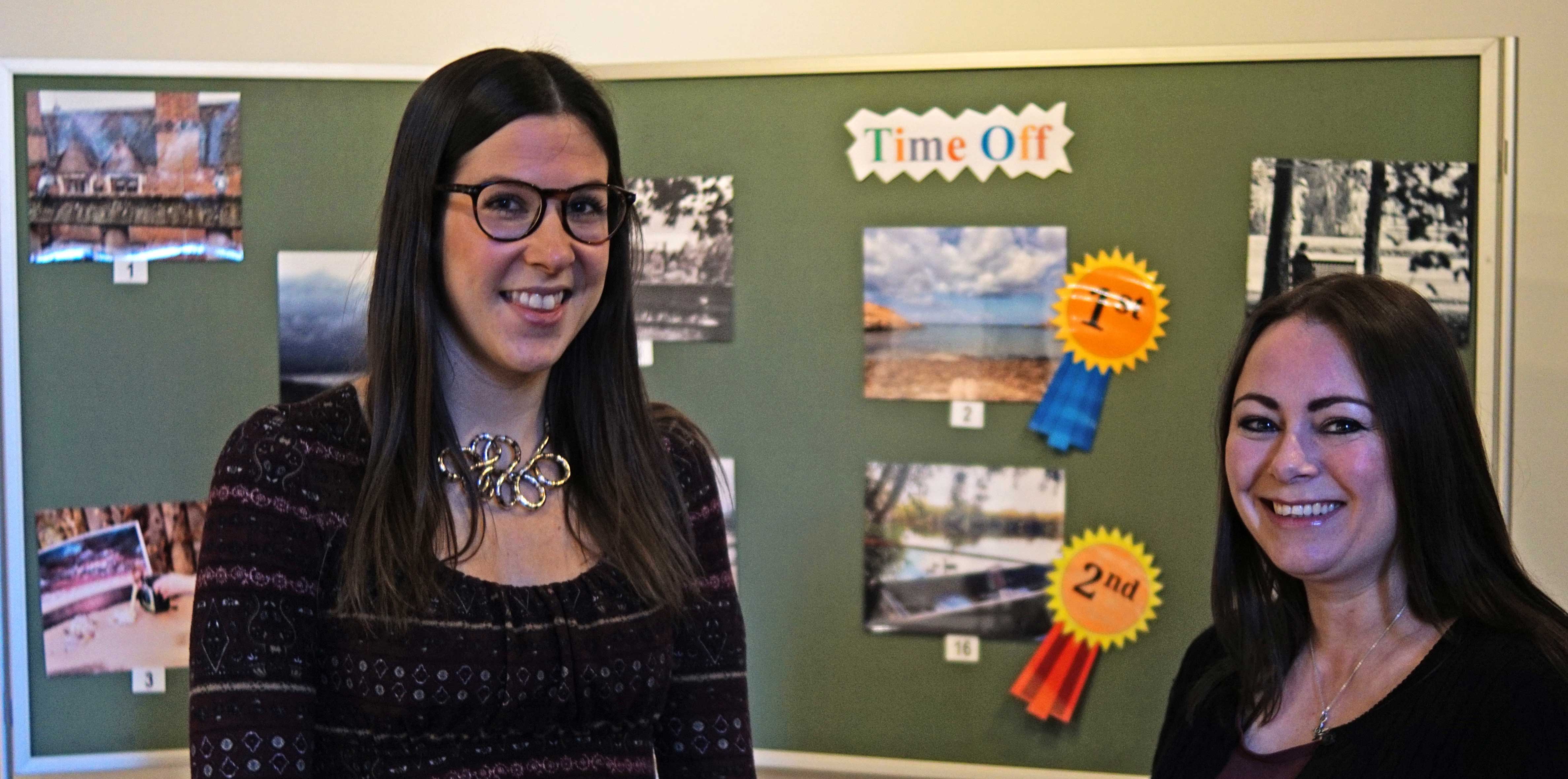 Image: Claire Watkins (left) and Louise Hanzlik.