Undergraduate takes Snowdon by storm for Charity Week
"There was a thunderstorm and it was very cold but we made it to the summit"
Geography student Rayyaan Hector swapped fieldwork for mountain effort when he climbed Snowdonia in Wales in aid of charity, helping to raise a staggering £12,349.
The third-year St John's undergraduate was among around 50 members of Cambridge University Islamic Society (ISoc) on the trek, which took place as part of the annual Islamic Relief UK Charity Week.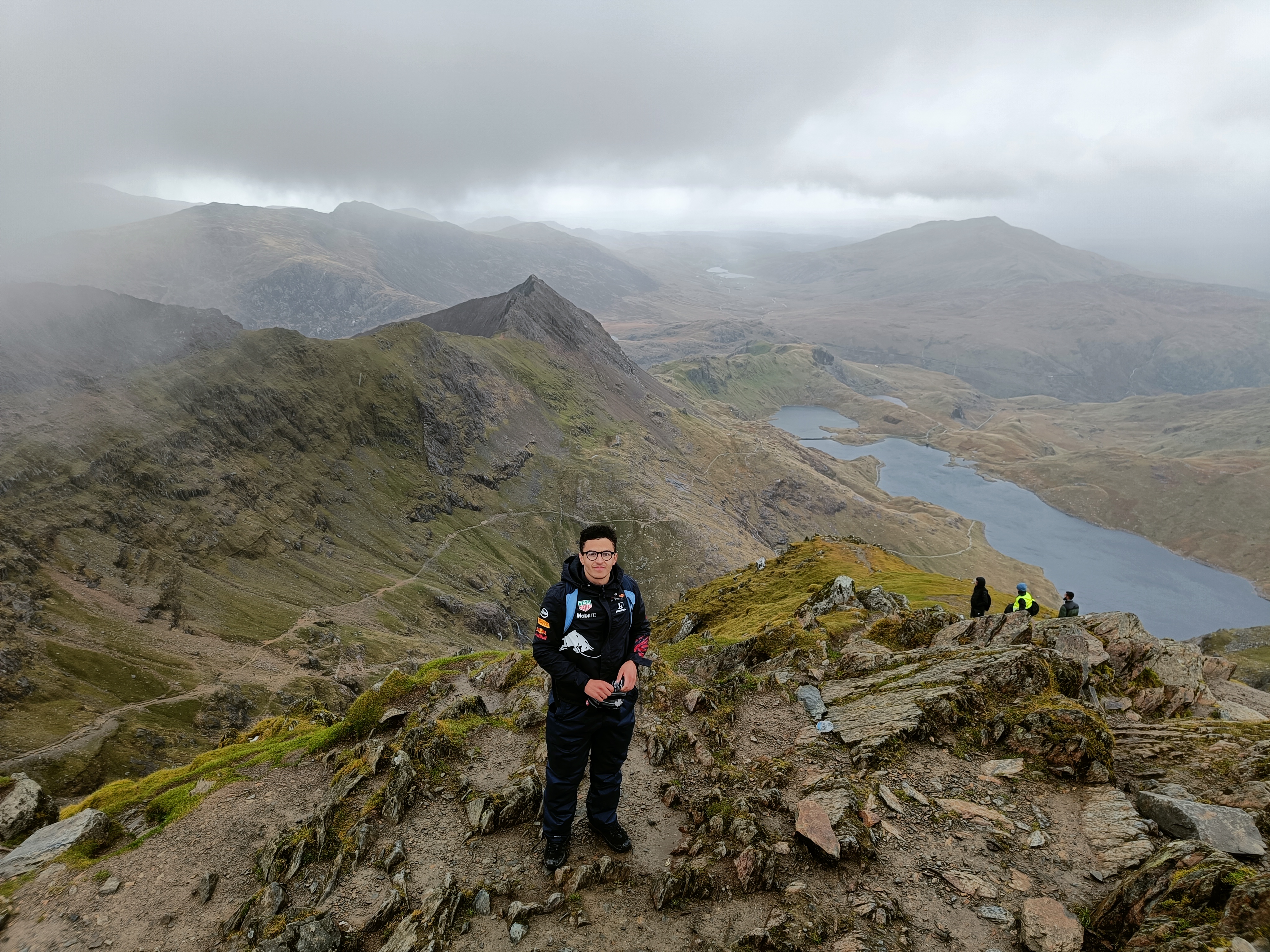 Rayyaan and his fellow hikers were hit by thunderstorms and hail during the ascent on 15 October, but persevered in the wet and cold to the reach the summit of Wales's highest mountain, which stands at 1,085 metres – or 3,560 feet.
"There was a thunderstorm throughout the hike, which we weren't expecting, and it was very cold but we made it to the summit and we were pretty proud of ourselves," said Rayyaan.
The Cambridge students met up at the foot of Mount Snowdon in the National Park with members of Oxford University Islamic Society and did the walk together. Islamic Relief is a leading Muslim charity that aims to save and transform the lives of orphans and vulnerable children around the world, from Pakistan and Syria to Gaza and Yemen.
"The donations raised from the hike were £12,349," said Rayyaan. Muzzamil Arif, Head of the Cambridge University ISoc Charity Subcommittee, coordinated and planned the hike and Charity Week, 'so huge credit should go to him', added Rayaan.
Charity Week ran from 24 to 30 October during which Rayyaan, who is Secretary of the JCR undergraduate student committee at St John's, also spent a day selling cakes and donuts for the appeal – with 3,000 being bought by hungry supporters over the week. Other events included a charity dinner and auction. The final figure for the entire week of fundraising has yet to be announced.
Rayyaan, who grew up enjoying hiking in the Malvern Hills and Lickey Hills near Birmingham, climbed Ben Nevis last year and now has his sights set on Scafell Pike in the Lake District – after which he will have bagged the three highest peaks in England, Scotland and Wales.
Published 18/11/2022